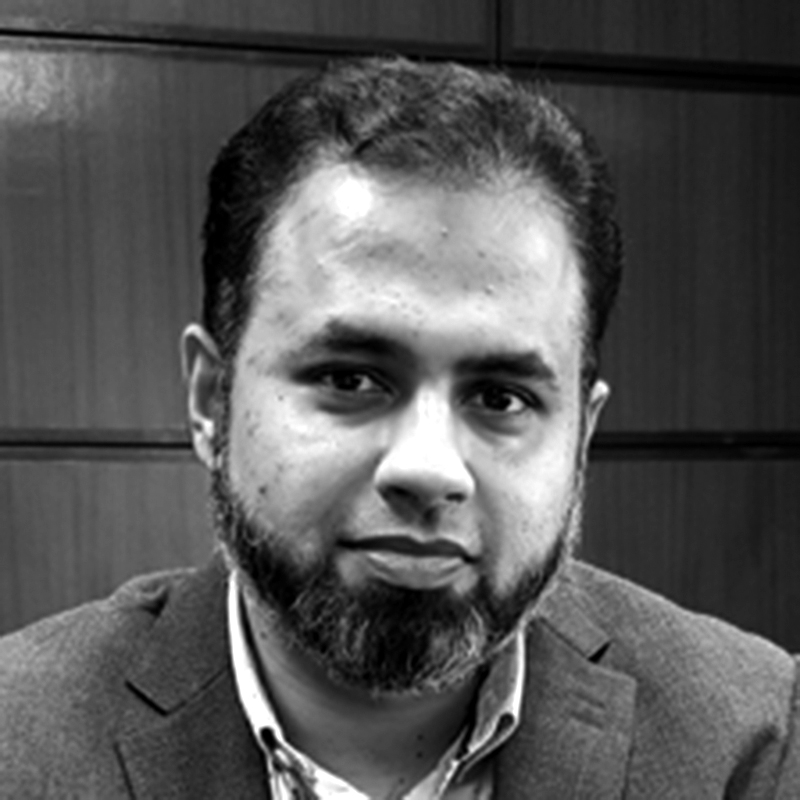 Zeeshan Ahmed
CITIZENSHIP
Pakistan
HINRICH SCHOLARSHIP
RMIT University
Ho Chi Minh City, Vietnam
Master of Global Trade, Class of 2021
Co-sponsor: House of Habib
CURRENT EMPLOYMENT
Director of Business Development, Regulatory & Research & Development
Getz Pharma, Pakistan
"Trade can only be taught and understood when participation is global. With that, the Hinrich Foundation created the Master of Global Trade program."
Scholar background
From Karachi, Pakistan, Zeeshan is Director of Business Development, Regulatory and Research and Development at Getz Pharma. Formed in 1995, pharmaceutical company Getz Pharma employs more than 5,700 people and operates in more than 25 countries in South Asia, Central Asia, South East Asia, the Middle East and Africa.
He directs and oversees business development activities, regulatory management and research and development analytical laboratories.
Before joining Getz Pharma, Zeeshan worked at Aga Khan University Hospital as In-house Pharmacist from 2005. He earned both his master's degree in Pharmacology.
Personal statement
I aspire to learn from a well-recognized international institution where I can develop my ability to handle the challenging and ever-changing global trade climate. It is important for me to be equipped with current tools and methods in global trade, as I am working as a Director of Business Development in the second largest pharmaceutical exporter in Pakistan. Being at the decision-making level of our company, it is crucial for me to have the experience and knowledge from a global platform.
The Hinrich Foundation and RMIT University created the Master of Global Trade program, which offers topics that can help address the current global trade challenges. The program has a great mix of experienced professionals from different fields, cultures and reputed organizations. The faculty is engaging and passionate about the course.
All of this certainly fulfills the criteria for an authoritative program and will benefit me in my aspiration to be a future global trade leader. It will also increase my exposure and help me build my network that can support and grow the business of my organization. With my learning, exposure and experience from Vietnam, which is one of the world's trade hubs, I will be able to contribute in formulating strategies for the company's global expansion.