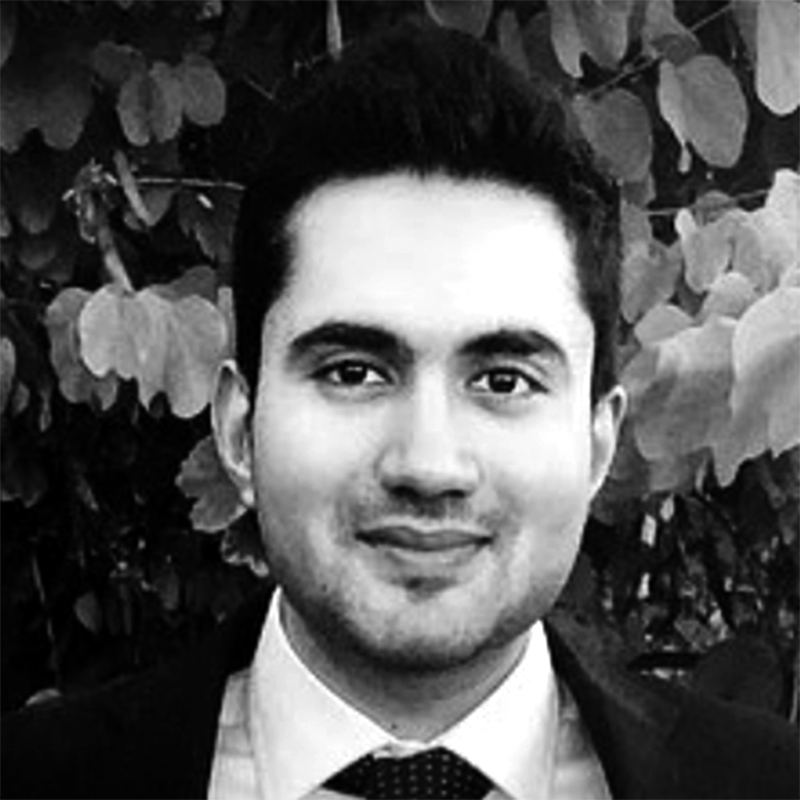 Mustafa Merchant
CITIZENSHIP
Canada
HINRICH SCHOLARSHIP
RMIT University
Ho Chi Minh City, Vietnam
Master of Global Trade, Class of 2021
Co-sponsor: House of Habib
CURRENT EMPLOYMENT
Assistant Manager II
Toyota-Indus, Pakistan
"The Hinrich Foundation's pathway of aspire, learn, grow and lead will equip me with useful skills and experiences to adopt global trade best practices."
Alumni background
Based in Karachi, Pakistan, Mustafa is Assistant Manager II for Toyota-Indus.
Since 1989, Toyota-Indus manufactures and markets Toyota brand vehicles in Pakistan. He designs and distributes marketing content to authorized Toyota dealerships in an effort to boost sales. Previously, he was Credit Analyst for Meezan Bank Limited from 2017 to 2019.
Mustafa gained both his bachelor's degree in Strategic Business Management and master's degree in Business Administration from Bentley University in Massachusetts, United States.
As a study body representative, he strategically rebranded the university's Management program and introduced new tailored courses.
Mustafa completed his RMIT University Graduate Diploma of Global Trade through the Hinrich Global Trade Leader Scholarship. He is continuing his studies to earn his Master of Global Trade, class of '21.
Personal statement
Despite being a beautiful nation with gorgeous naturally preserved valleys, mountains and meadows, Pakistan is very poor. One of the leading factors contributing to the country's poverty is its lack of effective global trade.
When taking global trade into account, it is fundamental to understand the importance of balance of trade. When a country out of necessity imports far more goods and services than it exports, a trade deficit or negative balance of trade occurs. Unfortunately, Pakistan is currently operating in a trade deficit of over $11.6 billion due to its lack of adequate exports and necessity for surplus imports.
Pakistan's excess outflow of domestic currency is primarily realized due to the country's comparative lack of ability to create export-quality goods and services. While Pakistan does sizable exports, it is not matched by the amount the country imports.
Global trade is successful when each country optimizes its earnings by investing time and resources in what it manufactures best, while saving funds on imported goods that would be comparatively more expensive to create locally. Hence, successful global trade creates economic advantage for everyone, assists in forming strategic alliances between countries and conversely, lowers the chances of conflict or war. 
From the Master of Global Trade program, one of the key lessons I intend to learn is how to strategically maximize our specializations and comparative advantages. By focusing on what our country does best, we can maximize local production, efficiency and effectiveness. The Hinrich Foundation's pathway of aspire, learn, grow and lead will equip me with useful skills and experiences to adopt global trade best practices.