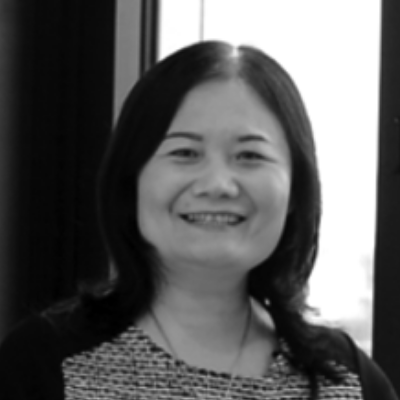 Van Nguyen
Vice President, Apparel Sourcing South East Asia, adidas Sourcing
AREAS OF EXPERTISE
Product Costing & Operations Management
Regional/Country Strategy & Sourcing Operations
Trade & Government Relations

"If you want to grow, learn from the best. Find great leaders whom you can learn from and ask for advice and feedback. Mentorship is a powerful catalyst for development."

Van Nguyen

- Vice President, Apparel Sourcing South East Asia, adidas Sourcing
Based in Ho Chi Minh City, Vietnam, Van is the Vice President for Apparel Sourcing for Southeast Asia at adidas Sourcing Limited, a global manufacturer of athletic shoes and apparel, and sporting goods. She manages a diverse team in multiple countries and the company's sourcing strategy in the Southeast Asian region. Van also collaborates with the Hinrich Foundation and universities to create leading industry talent development programs.
Within her leadership position, Van's responsibilities include product, costing and operations management, regional/country strategy and sourcing operations, back-office administration, and industrial and government relations.
Van has been with adidas for 23 years, starting out as an Assistant Costing Manager/Costing Specialist in 1998. She became Head of the Liaison Office in HCMC for three years from 2004, then an Operations Manager in 2007.
Van worked in Hong Kong for three years from 2008 as a Senior Manager for Footwear Sourcing Operations in the company's regional office. After returning to Vietnam in 2012, she became Director for Strategy and Operations for four years, then promoted to Senior Director for Operations Management.
Van earned her Bachelor of Science degree from Vietnam National University Ho Chi Minh City - University of Science.
With a little guts and determination, Van shifted her career path from chemistry to the footwear industry where she found immense passion and fulfilment.
Read about Van's global trade leader journey here.