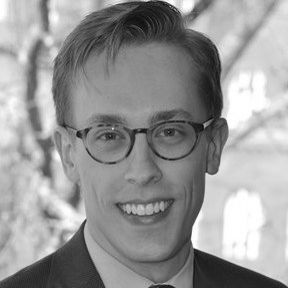 Joseph S. Diedrich
Associate, Husch Blackwell
Mr. Diedrich has represented clients' interests in several federal and state appellate courts, including the US Supreme Court, the DC Circuit, the Federal Circuit, the Seventh Circuit, the Wisconsin Supreme Court, the Wisconsin Court of Appeals and the Illinois Appellate Court. 
Mr. Diedrich specializes in challenges to government action, including attacks on the validity and enforcement of statutes, regulations and ordinances, as well as judicial review of decisions issued by federal agencies, state agencies and local governments. He also has significant experience litigating cases involving issues of constitutional law; land use, zoning and property rights; international trade law; and class action defense. 
In addition to writing as an advocate for his clients, Mr. Diedrich regularly publishes scholarly and popular articles about constitutional law, judicial authority, statutory interpretation and appellate practice. His written work has appeared at the SMU Law Review, Wisconsin Lawyer (where he serves on the editorial board), the Foundation for Economic Education, InBusiness Madison, Law360, Our Lives, and elsewhere.