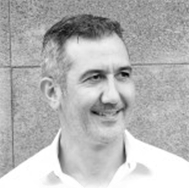 Dionisis Kolokotsas
Head of Competition & Economic Policy Strategy, Google Asia-Pacific
Dionisis leads Google's economic & competition policy strategy in Asia-Pacific. Previously, he led Google's Government Affairs and Public Policy in Vietnam, Pakistan and in South-East Europe.
Before joining Google, he served as global communications manager at Procter & Gamble and as General Manager at the Greek Semiconductor Industry Association.
Earlier, he developed energy, environment and economic policy scenarios for the European Commission. He holds a Master's in Sustainable Business Development from the Erasmus University of Rotterdam and a Integrated master in Electrical and Computer Engineering from the National Technical University of Athens. He is passionate to work with global stakeholders toward a bright digital future for economic growth and social prosperity.