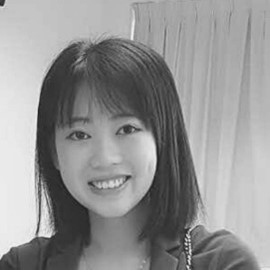 Yanwen Luo (Zanna)
CITIZENSHIP
Hong Kong
HINRICH SCHOLARSHIP
Hong Kong Baptist University
Hong Kong SAR
Bachelor of Business Administration, Class of 2017
Co-sponsor: Global Sources
CURRENT EMPLOYMENT
Sales and Marketing Director
LKK Design
Alumni background
Based in Hong Kong, Zanna is the Marketing and Sales Director at LKK Design where she is responsible for promoting the business globally and leveraging trade market data to advance strategic growth planning.
Prior to this, she was involved with business development at Green Prosperity Ventures, an international holding company based in Shenzhen, China, that brings innovative companies and technologies into the China market.
Zanna earned her Bachelor of Business Administration from Hong Kong Baptist University in 2017 through the scholarship program jointly sponsored by the Hinrich Foundation and Global Sources.