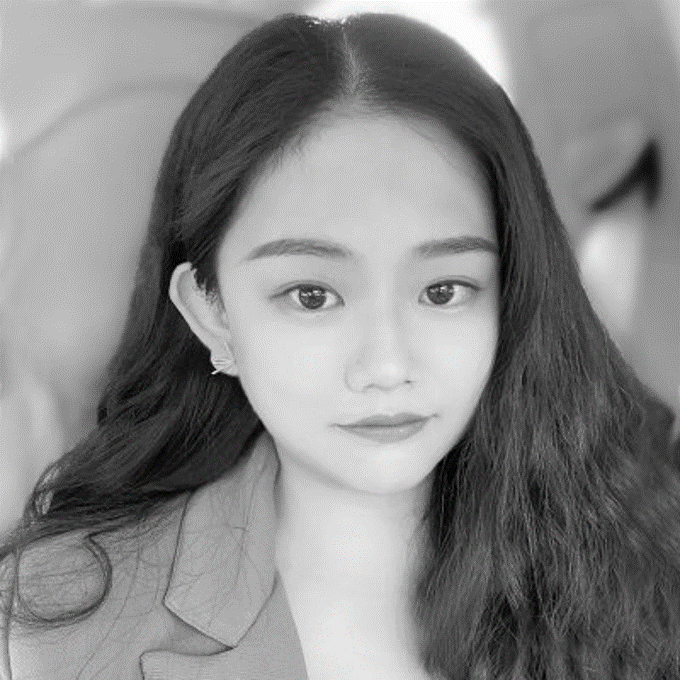 Tiantian Hu (Venus)
CITIZENSHIP
China
HINRICH SCHOLARSHIP
Hong Kong Baptist University
Hong Kong SAR
Master of Arts in International Journalism Studies, Class of 2023
CURRENT EMPLOYMENT
Founder & Operations Director
Yintian Cultural Communication (Zhongshan), Hong Kong SAR
"Based on the platform and skills offered from the MAIJS program, I will make full use of my role as a key opinion leader and a media practitioner to advance sustainable global trade."
Scholar background
Tiantian "Venus" Hu spent over five years of her career working in media as a journalist and editor. She started our writing at House.Ifeng.com in Zhuhai, followed by a role at the Hong Kong Commercial Daily – Zhuhai Bureau, where she helped plan special reports and conducted high-profile interviews. Venus subsequently transitioned into the role of Corporate Communication Specialist at Rossini, a distinguished Asian wristwatch brand ranked among the top 500, where she managed publicity efforts and corporate promotional planning.
Currently, Venus is the proprietor of her own culture and communication company, Yintian Cultural Communication (Zhongshan), which specializes in assisting internet influencers and celebrities in building multi-channel network operations.
Her academic background includes a bachelor's degree in Journalism from Huaibei Normal University, and in 2022, she completed her Master of Arts in International Journalism Studies at Hong Kong Baptist University, thanks to a Hinrich Global Trade Leader Scholarship.
Personal statement
Living and working as a media practitioner in Zhuhai, Guangdong Province for over five years, I have witnessed the development of the Guangdong-Hong Kong-Macao Greater Bay Area (GBA). I have devoted myself to the media industry and am excited to be part of a new era of online platforms. Pursuing further communication studies through the MAIJS at Hong Kong Baptist University will allow me to continue to understand and adapt to the changing world.
I currently run my own cultural communication company. With the help of the Hinrich Foundation Global Trade Scholarship, I will spare no effort to expand my business by setting up a cross-border e-commerce department that utilizes new media live-streaming to promote the advancement of cross-border trade.
I believe being part of the Hinrich Foundation community will provide me with a broader global view and more resources for developing my career.