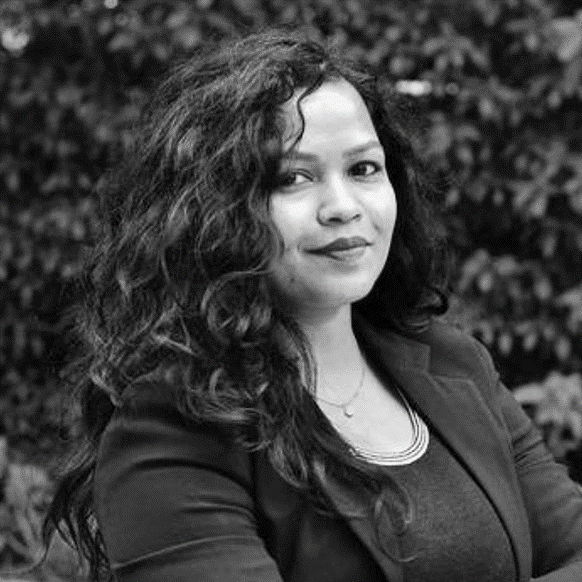 Shweta Rajput
CITIZENSHIP
India
HINRICH SCHOLARSHIP
University of Auckland
Auckland, New Zealand
Master of International Business, Class of 2022
CURRENT EMPLOYMENT
Regional Manager
Contendre Greenergy, India
"The Hinrich Global Trade Leader Scholarship has empowered me on the path of boosting sustainable global trade to usher in social, economic and environmental harmony."
Scholar background
Shweta is a renewable energy professional with more than five years of experience working in different environments and cultures. She began her career as a Technical Engineer at Vikram Solar, where she played a crucial role in managing solar project activities and tender inquiries. Shweta then joined Amplus Solar Power as a Project Coordinator, where she gained valuable experience setting up projects with government bodies.
In her most recent role as Regional Manager for Contendre Greenergy, a maker of customized solar panels and solar system services, Shweta oversees sales, marketing, and business development in northern India.
Shweta holds a bachelor's degree in Electrical Engineering from India's Noida International University, which she earned in 2015. She completed her Master's in International Business at the University of Auckland through a Hinrich Global Trade Leader Scholarship in 2022.
Personal statement
It is a magnificent honor to be selected for the highly-esteemed Hinrich Foundation Global Trade Scholarship. Coming from an electrical engineering background and working in the renewable industry for five years has given me good technical knowledge. But knowledge is never enough, and one must continuously learn new things and tackle new challenges to grow further.
I was lucky to have highly-supportive mentors throughout my professional career who believed in my managerial abilities. They taught me a lot about business and technology, helped me polish my skills, and pushed me to actively pursue management roles. To continue the lifelong journey of growth and progress, I decided to pursue Master of International Business from the prestigious University of Auckland. I believe that this will help me gain critical organizational skills, business acumen, knowledge of sustainable international trade, and will refine my way of thinking and decision making. It will allow me to advance my career, give me a global perspective, and provide a platform to work across international borders and cultures.
I firmly believe in the Foundation's mission of promoting sustainable global trade and want to contribute to further advance its efforts. As it is rightly said: The choices we make in global trade today will shape our world for years to come.