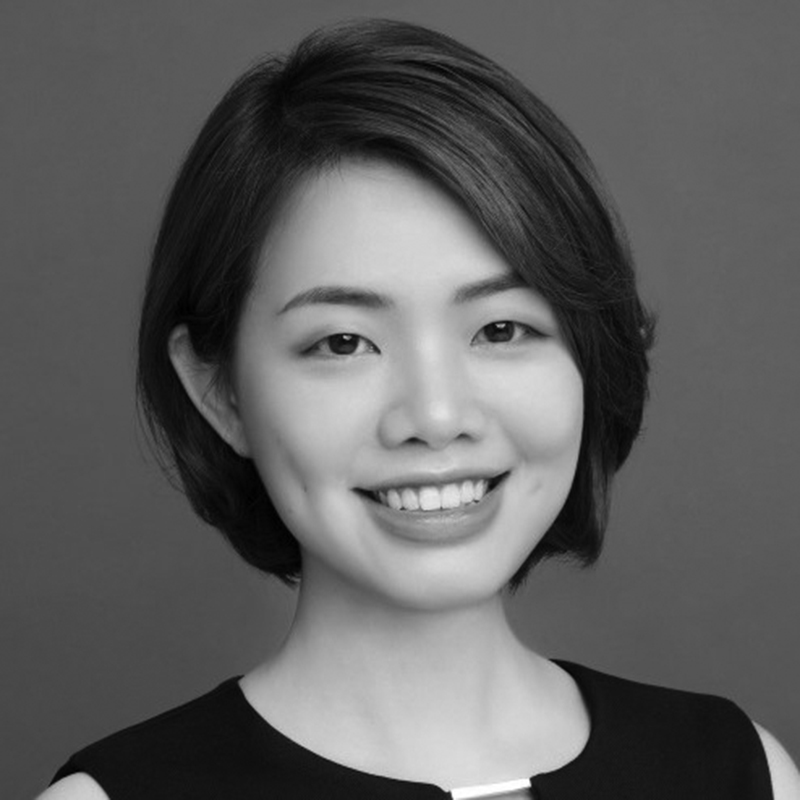 Phoebe Lu
CITIZENSHIP
China
HINRICH SCHOLARSHIP
Hong Kong Baptist University
Hong Kong SAR
Bachelor of Business Administration, Class of 2014
Co-sponsor: Global Sources
CURRENT EMPLOYMENT
Purchase Specialist
Basis International School, Shenzhen, China
"Success for me is living a valuable life by making positive impact on society and family."
Phoebe Lu has always dreamed of being an entrepreneur – she was a curious child, continually aspiring to learn something new. Growing up in a business-oriented family, she was exposed to the essence of international trade early in life, which ultimately inspired her to follow her aspirations.
Connecting the dots
"My father is a businessman. When I was a child, I remember receiving small gifts regularly from his business partners – sometimes it was a toy from Hong Kong, and sometimes it was a snack from Singapore. That was my first impression of international business – having interactions with people from other countries or regions and seeing new things and a bigger world," Phoebe said.
Because of her upbringing, Phoebe learned to be goal-oriented, create her own opportunities and get things done. As the years passed, she was driven towards trade as she began to understand its impact on businesses, people and the overall well-being of the world.
Opportunity knocks
Phoebe came across the Hinrich Foundation just as her aspirations were forming in college. During her second year at Guangdong University of Foreign Studies in Guangzhou, China, she received an email promoting a Hinrich Foundation program to continue her studies in Hong Kong.
With a keen interest in global trade and developing an international perspective, Phoebe applied. The Hinrich Foundation awarded her a full scholarship to continue her Bachelor's in Business Administration (BBA) at Hong Kong Baptist University, and she graduated in 2014.
Phoebe and co-alumni Tevy Kek (Cambodia, HKBU MAIJS '12) helped HF team promote products from emerging Asia at the Global Sources trade shows during her scholar internship years, April 2014
"The Hinrich Foundation scholarship offered the unique opportunity to learn a new way of learning and culture in Hong Kong, which would expand my horizon and help me grow," Phoebe said.
Learning from the corporate world
During her semester break, Phoebe worked as a marketing intern at Global Sources, a B2B media company founded by Merle Hinrich. After graduating in May 2014, she worked in the Corporate Marketing team and at Global Sources Direct, where she addressed startups' needs for crowdfunding, product design, cross-border e-commerce and logistics.
Later, Phoebe became part of the founding team of Global Sources Startup Launchpad project, now Asia's largest hardware startup exhibition that facilitates global distribution between startups and buyers.
"The experiences with Global Sources allowed me to receive professional business-to-business training – gaining practical skills and inspiration," she said.
The highs and lows of being an entrepreneur
Phoebe now runs AceEver Technology Limited, which exports mobile phone accessories around the world. Just two years in operation, the Guangzhou-based company which she co-founded with her brother has developed businesses with clients from over 20 countries.
Phoebe was elected as VP of Alumni Leadership Committee. In the photo is ALC President Muhammad Nurun Nobi (Bangladesh, HK PolyU GPEM '16) and co-Vice President Celeste Zeng (China, HKBU BBA '13 & NUS MBA '20), March 2018 at the HK – Golf Club, Hong Kong
"Working for your own company is full of challenges. The most difficult part is making strategic decisions which influence the whole company's development – an experience that I never had when I worked for a corporation."
Whatever direction you take, Phoebe advises everyone to "figure out your passion first – then make the best use of your resources and connections to build up essential skill sets and knowledge."
Read Phoebe's full profile here.