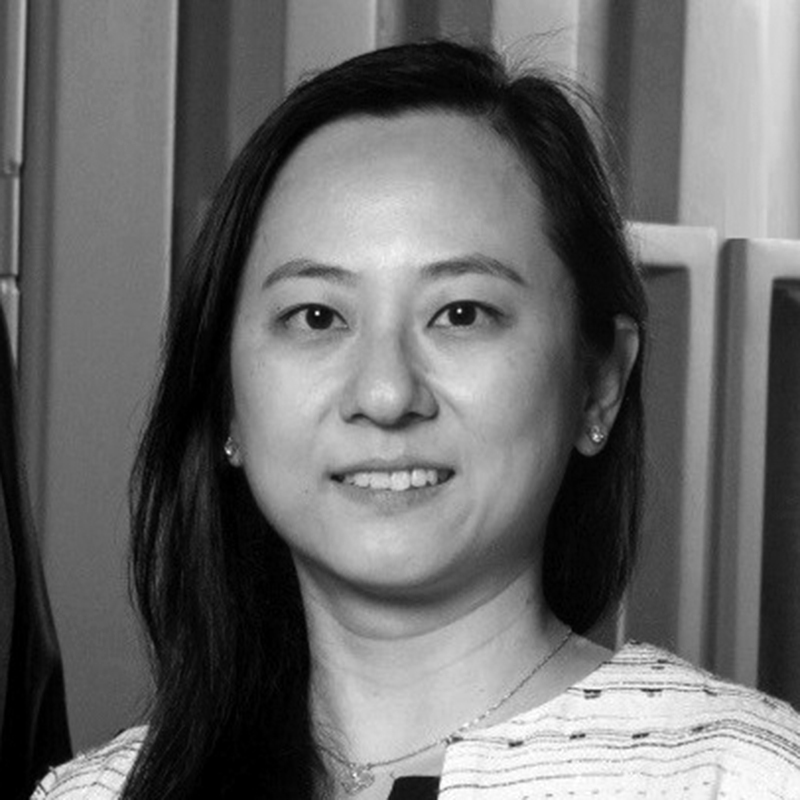 Laura Xiao
CITIZENSHIP
China
HINRICH SCHOLARSHIP
Thunderbird School of Global Management
Arizona, United States
Master of Business Administration, Class of 2010
Co-sponsor: Global Sources
CURRENT EMPLOYMENT
Operations Director
Workstem HR Management System, Hong Kong SAR
"Success for me is when you have achieved outcome through hard work and have gained valuable experience while striving for that outcome."
Laura Xiao joined the Hinrich Global Trade Leader Development Program in 2008 and was awarded a scholarship to study at the Thunderbird School of Global Management in the US where she earned her Master of Business Administration in Global Marketing and Finance in 2010.
For Laura, success is not measured only by financial achievement: "My measurement of success will always be in terms of career achievement, trust bestowed on me by the organization I work for and the freedom it gives me to try new initiatives. Success for me is when you have achieved outcome through hard work and have gained valuable experience while striving for that outcome," she said.
A firm believer in things international
Laura's interest in things international started from a young age, as evidenced by her pursuit of an undergraduate degree in Commercial Spanish in 2004 from the University of International Business and Economics (UIBE) in Beijing. In addition to her native Mandarin and Cantonese, she is fluent in English and conversant in Spanish.
She feels she is a true third culture kid who has embraced the world as her home. "I have been to 17 countries and, because of this exposure, I can better understand different cultures and get along with most people," revealed Laura.
Laura (front row, right) and other Hinrich Global Trade Leaders celebrate the launch of the Hinrich Foundation Alumni Association (HFAA)
Career path of continuous learning & adding value
In 2010, with her new MBA degree from Thunderbird in hand, Laura became the Executive Assistant to the CEO of Global Sources. This gave her an excellent overview of international trade at a senior level. "Because of this position, I had access to all functions, processes and systems and the opportunity to compile as much trade industry knowledge and understanding of significant business initiatives – right from concept through to implementation."
In 2014, Laura was given profit and loss responsibility when the company made her Assistant General Manager for Global Sources' new initiative, the FashionSZShow – an international China fashion brand trade exhibition.  It was in this role that she honed her problem-solving skills and achieved 300% revenue growth from overseas brands.
Laura emphasized that she has been blessed with great teams who can take initiatives forward and execute them to perfection: "A great team is made of people with a healthy mix of different ideas and skillsets that complement each other," said Laura.
At present, Laura is a General Partner at Elementz Ventures, a company that scales disruptive technology startups by providing smart investment to brilliant founders.
Advice for future Hinrich Global Trade Leaders
As the inaugural President of the Alumni Leadership Committee of the Hinrich Foundation Alumni Association, Laura is in a special position to share guidance with the next generation of Hinrich Global Trade Leaders.
Laura and Mr. Hinrich welcome a new batch of Hinrich Global Trade Leaders in the 2017 Welcome Reception in Hong Kong
"Patience is the key. In school we are always in a rush to learn quickly and assume responsibility too soon. The trick is to keep your mind open and absorb as much as you can – and that learning is actually a lifelong endeavor," she said.
Read Laura's full profile here.