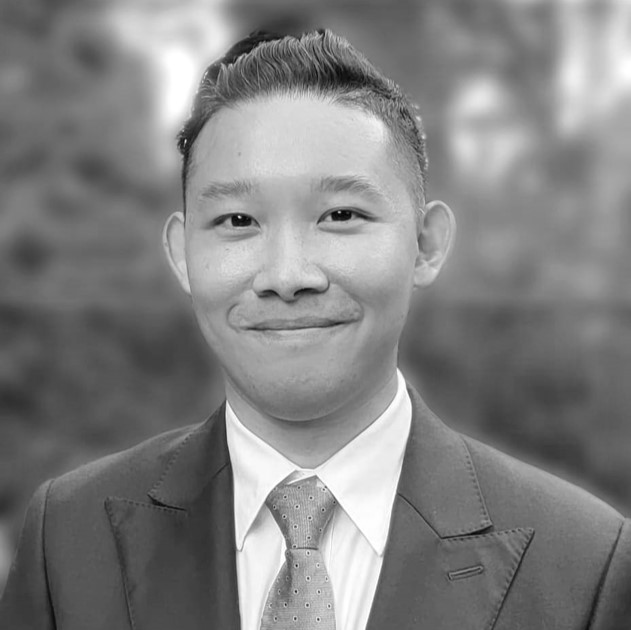 Kingston Yong
CITIZENSHIP
Malaysia
HINRICH SCHOLARSHIP
INSEAD
Singapore
Master in Business Administration, Class of 2023
"Thanks to the Hinrich Foundation, I am empowered to challenge the status quo, and champion continuous improvements as a business leader, to use global trade as a force for good."
Scholar background
Kingston has 10 years' experience in process improvement in both the manufacturing and logistics sectors. He started his career as a process engineer in CSR and then Cargill where he supported his team in the implementation of projects to improve operational and promote efficiency. He later pivoted to the more business focused role of process improvement specialist at the Royal Automobile Club of Victoria (RACV) where he was responsible for driving efforts to remodel and streamline business processes and to improve operational efficiency.
Before starting his journey at INSEAD, he worked as a business improvement specialist for the LINX Cargo Care Group, a leading diversified logistics infrastructure and solutions provider in Australia and New Zealand. He was in charge of leading transformative business projects and identifying logistical expansion opportunities.
Kingston earned a Master's Degree in Engineering Management from the University of Melbourne, as well as a Bachelor's Degree in Chemical Engineering from Monash University in Australia.
Personal statement
Sustainable global trade can only be achieved with a functioning supply chain system connecting both customers and suppliers. With the current state of the economy where we have seen the transport and logistics industry hindered by a number of issues such as labour shortages, inefficient route planning and traditional management structures, we need to challenge the status quo and advocate for industry best practices in order to enable sustainable global trade at a wider scale.
Coming from a Process Engineering background in the manufacturing sector and recently transitioned to a Business Improvement role in the transport sector, I have been exposed to the entire supply chain from the lens of a Continuous Improvement Practitioner and have personally seen how important it is to ensure that each and every segment of the supply chain is well integrated and connected from a management to an operational level.
In my current tenure in the transport and logistics industry, I have learnt that it is the vehicle that connects businesses and customers together. In order to build trust and promote better interaction among the various entities within the supply chain industry, we need to advocate for continuous improvement and provide best-in-class services to facilitate this.
With an INSEAD MBA under my belt, I aim to stay the course as a Continuous Improvement expert and become an influential leader and advisor in the supply chain sector. I want to contribute towards creating a sustainable transport industry from an economic, social and environmental perspective which will undoubtedly enable sustainable global trade across geographies. Through the generous sponsorship of the Hinrich Foundation, as well as the invaluable access to the Hinrich Foundation network of industry experts, I am even more confident and assured of my goals to use trade as a force for good.