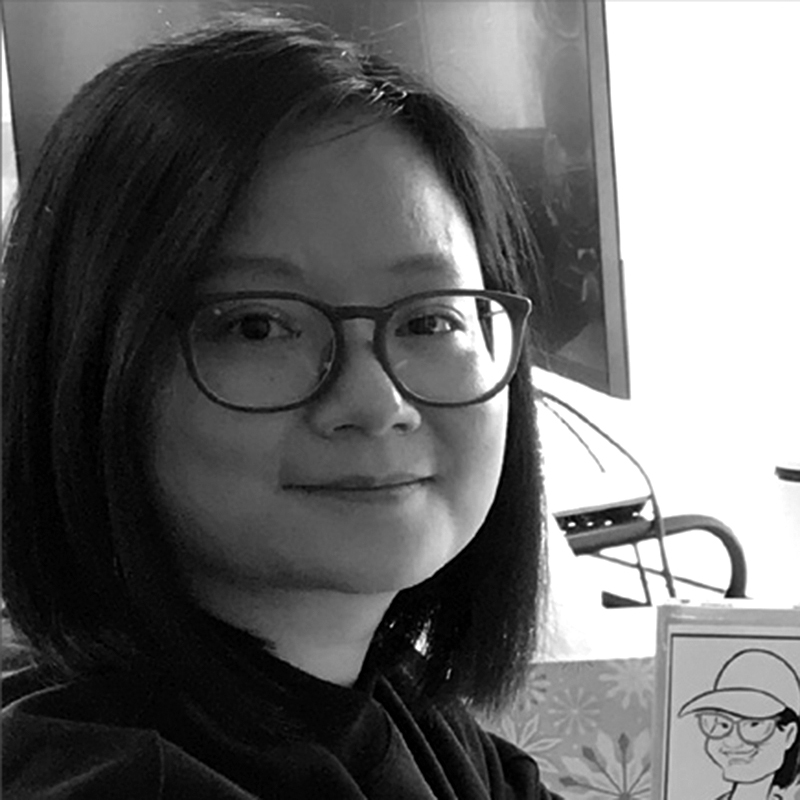 Jean Shen
CITIZENSHIP
China
HINRICH SCHOLARSHIP
Thunderbird School of Global Management
Arizona, United States
Master of Business Administration, Class of 2010
Co-sponsor: Global Sources
Hong Kong Baptist University
Hong Kong SAR
Bachelor of Arts in International Journalism Studies, Class of 2005
Co-sponsor: Global Sources
CURRENT EMPLOYMENT
Customer Engineer
Mode Analytics, San Francisco, CA, United States
"A Hinrich scholar tries in be in someone else's shoes – to embrace other viewpoints, cultures and ideas."
For Jean Shen, success is to have a positive influence on those around her – her family, her kids, co-workers and even strangers on the street. It is important to her that she set the right example for her kids to emulate.
She believes in happiness being a part and parcel of success. Her positivity builds a vibrant energy field around her and touches everyone who meets her.
Embracing diversity
Jean's academic journey has been like a mosaic. It is made up of many parts, every bit shiny and distinctive, and yet cohesive with her Asian roots. She was studying at the Guangdong University of Foreign Studies when she applied for the Hinrich Foundation Global Trade Leader Scholarship.
"I was one of the lucky people to have Hinrich Foundation award me with a full scholarship to finish my final two years at Hong Kong Baptist University (HKBU) where I graduated with a Bachelor of Arts in International Journalism Studies."
Jean (front row, 4th from left) with her friends and classmates at Thunderbird's Asia Cultural Night, Fall 2007
After graduation in 2005, she joined B2B eCommerce platform, Global Sources, as a Market Analyst. As she progressed in her career with Global Sources, Jean realized she had to better equip herself to assume bigger roles. In 2007, she applied for Thunderbird School of Global Management and was granted a scholarship offered by the Thunderbird Alumni Fund for Asian Students and the Hinrich Foundation.
Jean said "My experiences in the US had a huge impact on my life, particularly after seeing how everyone is treated equally despite differences in race and culture. As I learned to appreciate other cultures, somewhere along the road, I learned to appreciate my own culture as well."
Life-long learner
Currently employed as a Customer Engineer at Mode Analytics based in New York, Jean leverages her technical skills in JavaScript, CSS, HTML, SQL, Python and API to provide customers, who are usually data analysts or data scientists, with solutions for using Mode tools in their business analysis. It helps streamline analyst workflows and makes it possible to share insightful and actionable data across organizations.
Jean (3rd from left) with the Private Sourcing Event team at the Global Sources Hong Kong Trade Show, October 2009
"I think right now is a winning moment in my career: I am able to maintain a strong work-life balance. I have a happy family, my husband has always been very supportive, and I am a mother of two boys. I am happy and productive working in a very collaborative environment. Because of the flexible and family-friendly culture of Mode, I can do great work and spend quality time with my kids and family."
Proactive vs. passive
To inspire future Hinrich scholars, Jean quotes Steve Jobs: "Stay hungry. Stay foolish. Always." Unlike Jobs though, she believes in life-long learning for scholars.
Jean (center in light brown pants) poses with Hinrich Foundation team members, scholars and alumni during a scholar welcome event in Hong Kong, April 2012
"Being a learner ensures that you stay young, and energetic and you are not left behind. My experience says that as a Hinrich Foundation scholar, we need to be open and flexible to new things, and to maintain a level of positive energy in personal and professional life." She advocates curiosity and a proactive approach to lifelong learning.
Read Jean's full profile here.