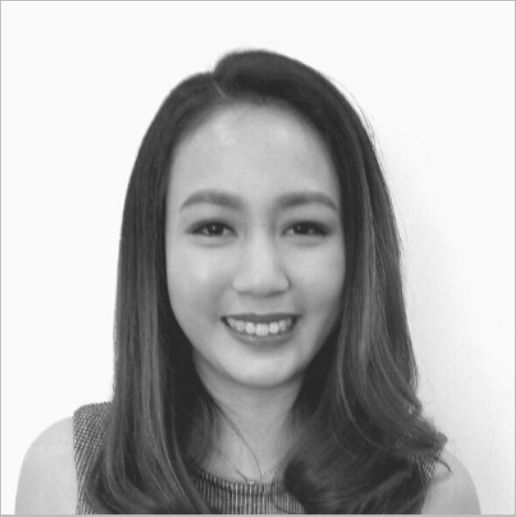 Genin Koh
CITIZENSHIP
Singapore
HINRICH SCHOLARSHIP
National University of Singapore
Singapore
Master of Business Administration, Class of 2019
CURRENT EMPLOYMENT
Global Procurement Program Manager
Micron Technology, Singapore 
"A Hinrich scholar chooses to empower people to carry out their roles effectively."
Raised by her father, a single parent, Genin Koh believes in empowering everyone around her. She lives by a code of success that translates into using her skills to make an impact with her work, and empowering people around her to create impact with their work. Naturally, the outcome is a positive ripple effect around her.
Productive childhood
Genin's father worked for a broadcast company for 36 years while singlehandedly bringing up his four girls. It was at that time in Singapore when the eCommerce dotcom bubble had burst. To enable his role as a parent and provider, he set up his own business from home where he converted analog footage to digital format for clients and partners. Genin and her sister were exposed to production literally at their father's knee.

Genin as an intern during the Global Sources Mobile Electronics Show, Hong Kong, October 2018

 
In 2017, Genin received a two-year scholarship from Hinrich Foundation to study Master's in Business Administration at the National University of Singapore (NUS). Prior to this, she worked for Global Sources, a B2B online platform, in its Singapore office for three years. In between studies, she interned with Global Sources Hong Kong for six months, where she developed her skills in digital marketing and strategy. She came back to Singapore to contribute her knowledge and experiences in digital marketing and strategy to the tech startup ecosystem that was emerging in Singapore. 
Art of the start
After her return to Singapore, Genin honed her digital analytics skills at a tech SaaS (software as a service) startup that gives clients the freedom to run their businesses in the cloud. The startup provides innovative Enterprise Resource Planning, Customer Relationship Management, Project Management and Human Resource Management solutions to make businesses around the world faster and more efficient.
Genin (center in black blazer and gray pants) conducted a free Marketing Data Analytics workshop at Hong Kong Baptist University in November 2018. Pictured here are HF alumni and scholars who attended her training
Leveraging on her management knowledge gained during her MBA, she initiated a team structure and culture that encouraged innovation, self-learning and synergy. "It is only through continuous learning, sharing and doing that we can grow in our knowledge as professionals and truly serve the needs of our customers."
In February 2020, Genin joined semiconductor giant Micron Technology as Program Manager for Global Procurement. In this role, she is able apply her analytical, business and project management skills to drive key transformational initiatives centered around pillars of cost, supply assurance and execution quality. "I hope to build my domain knowledge in the semiconductor industry and skills in global procurement. In the future I want to empower businesses to optimize their operations with effective business strategies in their procurement or supply chain management," Genin said.
Grounded in gratefulness
Genin attributes her success to the Hinrich Foundation and her family and friends, who have continued to support and counsel her during tough times. They have been her pillars of strength during the times she has been surrounded with doubts and undergone challenges.  
"Hinrich Foundation has provided their unwavering support in my studies and career over the past few years. They believed in my potential and gave me multiple opportunities to build on my knowledge and experience. Apart from my scholarship, they exposed me to several events related to global trade and eCommerce."  
Last but not the least, Genin names her father as her source of inspiration for fostering her intellect and independence from a very young age. 
Genin finished her MBA at the National University Singapore in July 2019

 
"I attribute my success to my father who exposed me to the world of tech and business from a very young age by teaching me how to connect the AV system, taking me to html classes when I was a kid, and getting me involved in his home-based video production business. I owe him a debt of gratitude for empowering and guiding me, way before it was trendy to be a feminist."
Read Genin's full profile here.