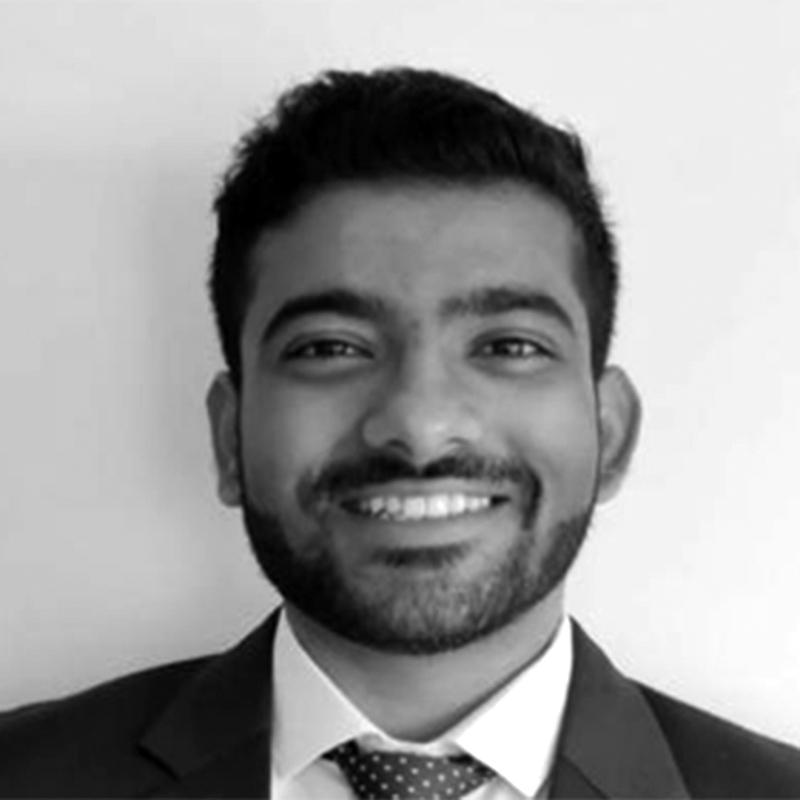 Allister Benjamin
CITIZENSHIP
India
HINRICH SCHOLARSHIP
University of Auckland
Auckland, New Zealand
Master of International Business, Class of 2020
CURRENT EMPLOYMENT
Customer and Operations Lead
Hive by FutureWork Studio, Auckland, New Zealand
"I believe that, as a Global Trade Leader, I have the opportunity and the platform to continuously improve and facilitate the positive sustainable change I wish to see in the world."
Alumni background
Allister is the Customer and Operations Lead at Hive by FutureWork Studio in Auckland, New Zealand. With a passion for enabling organizations to embrace the future of work, he works closely with the CEO and engages with stakeholders to offer value to customers by optimizing strategies and maintain oversight of products, processes and brands. Prior to this role, Allister served as a Business Analyst for Tourism New Zealand and as a Learning and Development Associate at GreyAtom in Mumbai, India.
Allister completed his Master of International Business at the University of Auckland in 2020 through the Hinrich Global Trade Leader Scholarship Program. He earned membership into the Beta Gamma Sigma Society for being in the top 20% of his business master's degree course, which had 120 students.
Personal statement
Being born and raised as an expatriate in Dubai, I decided to leave my comfort zone and pursue engineering in India. After completing my degree in Aerospace Engineering and internships with aerospace firms such as GreyAtom, I realized my work had something missing. I pivoted my career to pursue roles within business operations and went on to work with technology start-ups in the field of education, quickly recognizing where my strengths and passions lie.
My journey and experiences led me to understand the nature of work and challenges I look for – a combination of both technology and business where I can leverage my skills and bring about positive impact. Yet again, these pursuits brought me to a new country.
Coming from an engineering background, I decided to pursue my Master's in International Business at University of Auckland to equip me with the business acumen necessary to move forward in my career and navigate the continuously changing workforce. Upon arriving on campus, I began volunteering for the Centre for Innovation and Entrepreneurship and a multitude of other initiatives to make the most of my master's experience.
During my master's degree courses, I was humbled and honored to receive the Hinrich Foundation Global Trade Leader Scholarship. It gives me great pleasure to have been given this opportunity, and I look forward to joining the extensive network that the Hinrich Foundation is building and nurturing.
I sincerely believe in the Hinrich Foundation's mission and vision for global sustainable trade. I aim to facilitate and contribute to its impact and growth with the same zeal and enthusiasm I bring into every endeavor I pursue, simultaneously equipping myself with the skills and experience of a truly global leader.