Upcoming Events
Superpower Showdown: What's Next in the US-China Trade War?
The fourth briefing in a 10-part webinar series by the National Press Foundation
Event Details
23 June 2020 | 10:30 am Eastern / 10:30 pm Beijing
Organized by the National Press Foundation, this briefing, "Superpower Showdown: What's Next in the US-China Trade War?", is part of a series of 10 Hinrich Foundation-sponsored online trainings on global trade during the pandemic.
Amid deteriorating US-China relations and predictions that tensions will only rise between now and the November US elections, three experts will brief on what to watch for next. Speakers will explore how journalists can best cover the US-China trade war and the struggle for geo-economic dominance.
This briefing will include experts from The Wall Street Journal, the Petersen Institute for International Economic, and Center for China and Globalization.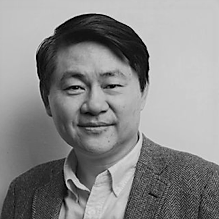 Huiyao Wang (Henry)
Founder and President, Center for China and Globalization (CCG), and Counselor, China State Council
Dr. Huiyao (Henry) Wang is the Founder and President of Center for China and Globalization (CCG), a leading Chinese non-government think tank ranked among the top 80 think tanks in the world.
Dr. Wang is also an adviser to the Chinese government, having been appointed as Counselor for China State Council, China's Cabinet by Chinese Premier in 2015. Dr. Wang is a thought leader on China and globalization, global governance, global trade and investment, global migration and talent flows, China's international relations and China-U.S. trade relations.
Dr. Wang previously worked as an official responsible of Chinese companies going global in Chinese Ministry of Foreign Economic Relations and Trade (now Ministry of Commerce). He also served as Chief Trade Representative for Quebec Government Office in Hong Kong and greater China, Director of Asia of SNC-Lavalin and Vice President for AMEC-Agra in Canada. Dr. Wang served as a Migration Advisory Board Member of International Organization of Migration (IOM) of United Nation. Dr. Wang is also the founder of Western Returned Scholars Association (WRSA) Chamber of Commerce and WRSA 2005 Committee.
Mary Lovely
Senior Fellow, Petersen Institute for International Economics (PIIE)
Mary E. Lovely, Senior Fellow at the Peterson Institute, is professor of economics and Melvin A. Eggers Faculty Scholar at Syracuse University's Maxwell School of Citizenship and Public Affairs.
During 2011–15, she served as coeditor of the China Economic Review. Her current research projects investigate the effect of China's foreign direct investment policies on trade flows and entry mode, the relationship between proximity to export markets and cross-city wage variation, and the influence of Chinese tariff reductions on labor shares of value in its manufacturing firms.
She recently completed studies of American manufacturing employment and outsourcing to low-income countries, the role of intellectual returnees in the success of China's photovoltaic solar industry, and the structure of Chinese reforms of state-owned enterprises. Lovely earned her PhD in economics at the University of Michigan, Ann Arbor and a master's degree in city and regional planning from Harvard University.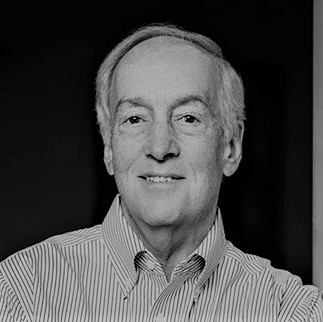 Bob Davis
Senior Editor, The Wall Street Journal
Bob Davis is a Pulitzer Prize-winning senior editor covering economic issues at the Wall Street Journal's Washington D.C. bureau, and continues to write about China, where he was posted from 2011 to 2014.
He has served as the Journal's bureau chief in Brussels covering the European Union, and as the Latin America bureau chief. He lives in Washington, D.C.
Mr. Davis is the coauthor of the book "Superpower Showdown: How the Battle Between Trump and Xi Threatens a New Cold War"(June 2020). In this book, two Wall Street Journal reporters tell the inside story of the US-China trade war, examining how relations between China and the US, between Trump and Xi, have risen and fallen in the battle to become the world's sole economic and political superpower.