Event Details
19 November 2020 | 5:30 - 6:45 PM SGT/HKT
Join the Hinrich Foundation and the Lee Kuan Yew School of Public Policy for this timely event on identifying policy priorities for building back better in the post-pandemic world with sustainable trade. This discussion will feature six experts.
The Covid-19 pandemic has provided a stark and painful reminder of why the concept of sustainable trade is so critical. The Hinrich Foundation Sustainable Trade Index 2020, commissioned from the Economist Intelligence Unit (EIU), examines the role of sustainable trade for building back better in a post-pandemic world.
The Lee Kuan Yew School of Public Policy and Hinrich Foundation have partnered to invite six prominent speakers for this timely event to identify policy priorities for government, business leaders and NGOs as they seek to foster sustainable growth. Speakers include:
Danny Quah, Dean, Lee Kuan Yew School of Public Policy
Arunabha Ghosh, CEO, Council on Energy, Environment and Water
Benjamin William Cashore, Professor in Public Management; Co-Director, Institute of Water Policy, Lee Kuan Yew School of Public Policy
Sophia Shakil, Country Representative (Pakistan), The Asia Foundation
Stephen Olson, Research Fellow, Hinrich Foundation
This panel would be chaired by James Crabtree, Associate Professor in Practice, Lee Kuan Yew School of Public Policy.
This LKYSPP-Hinrich event will feature six policy experts.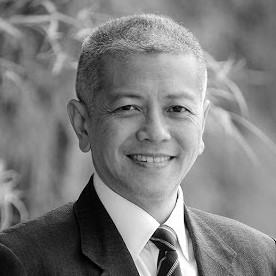 Danny Quah
Dean, Li Ka Shing Professor in Economics, Lee Kuan Yew School of Public Policy
Danny Quah is Dean and Li Ka Shing Professor in Economics at the Lee Kuan Yew School of Public Policy, National University of Singapore.
His current research takes an economic approach to world order, studying the supply and demand of world order: on the one hand, what international system the world's superpowers provide, and on the other, what world order the global community needs. Quah uses this to recast analysis of global power shifts, the rise of the east, regional order, and models of global power relations. Quah is a member of the Spence-Stiglitz Commission on Global Economic Transformation.
He is the author of "The Global Economy's Shifting Centre of Gravity". Quah gave the third LSE-NUS lecture in 2013, and TEDx talks in 2016, 2014, and 2012. Quah was previously Assistant Professor of Economics at MIT, and then Professor of Economics and International Development, and Director of the Saw Swee Hock Southeast Asia Centre at LSE. He had also served as LSE's Head of Department for Economics, and Council Member on Malaysia's National Economic Advisory Council. Quah studied at Princeton, Minnesota, and Harvard.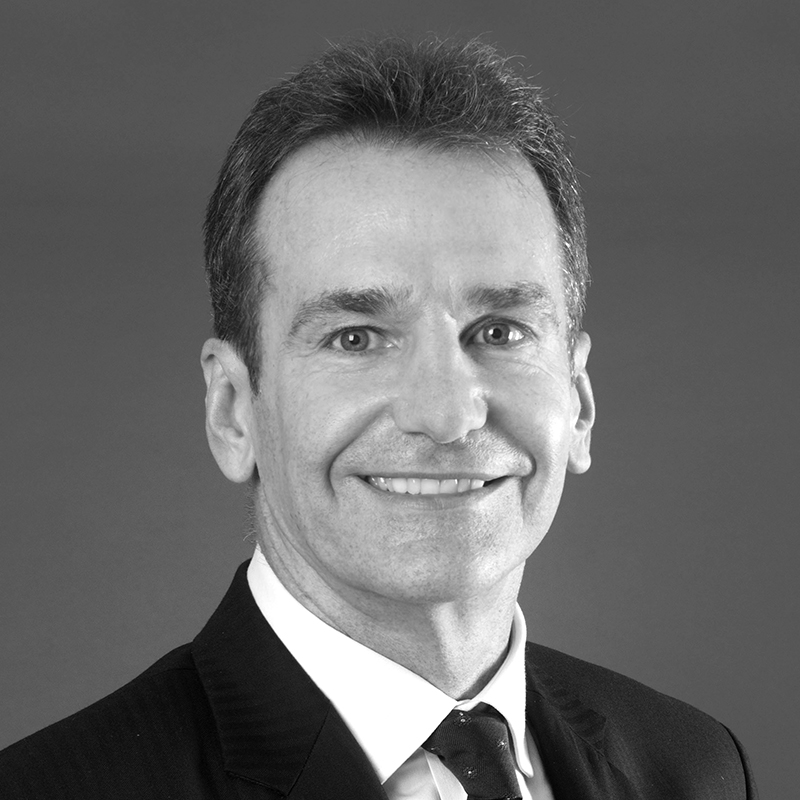 Stephen Olson
Senior Research Fellow, Hinrich Foundation
Mr. Olson began his career in Washington DC as an international trade negotiator and served on the US negotiating team for the NAFTA negotiations.
He subsequently became president of the Hong Kong-based Pacific Basin Economic Council, and vice-chairman of Cairo-based ARTOC Group for investment and development. He is also a visiting scholar at the Hong Kong University of Science and Technology. He has a master's degree in international relations from the Johns Hopkins School of Advanced International Studies and a B.A. from the State University of New York.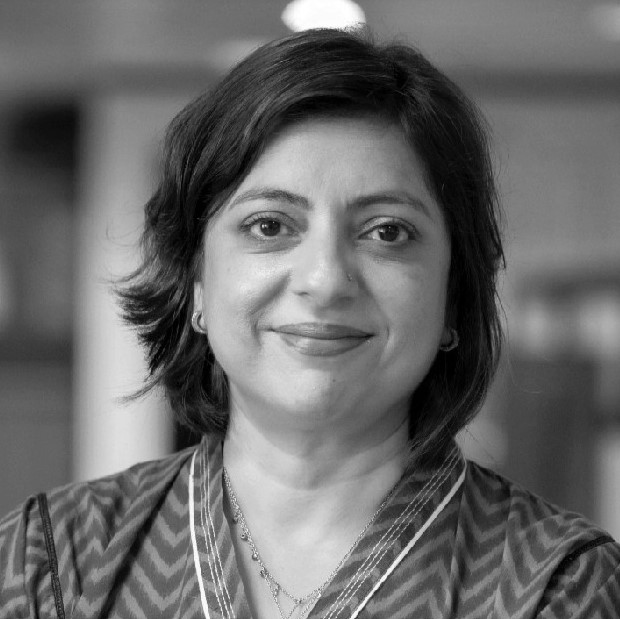 Sofia Shakil
Country Representative, Pakistan, The Asia Foundation
Sofia Shakil serves as The Asia Foundation's country representative in Pakistan, with additional regional program responsibilities. An experienced policy economist, Sofia brings nearly 25 years of experience in the development sector, with a focus on human development, public sector policy, and governance reform. She has held several positions with the World Bank, Asian Development Bank, and international NGOs; and brings to this role her extensive knowledge of and passion for Asia's economic and social development.
Sofia previously served in this role in 2017-18 and rejoined the Foundation in 2020. Prior to returning the Foundation in February 2020, most recently Sofia served as the Principal Knowledge Management Specialist for Innovations within the Asian Development Bank's East Asia Regional Department. In this role, she led the innovation agenda for East Asia and promoted knowledge and partnerships with diverse clients and innovation giants, and stimulated innovation in program design and approaches. In her earlier role at the Asian Development Bank (ADB) as senior education specialist, Sofia led project operations and policy research and advisory work in human development in the People's Republic of China (PRC) and Mongolia. 
Sofia Shakil has spent a significant part of her career working in Pakistan and other countries across Asia, including as a senior education specialist for the World Bank, where she successfully designed and implemented an education sector results based financing program for Punjab education reforms and many projects in Pakistan, Bangladesh, India, Philippines, Indonesia. She has also served as program development manager for Save the Children and program manager for Policy and Research for the Aga Khan Rural Support Programme. She also worked as a freelance Education and Development Planning consultant.
Shakil earned her Master's degree in Economics from the London School of Economics and bachelor's degree in International Relations and Politics from Sophia University in Tokyo, Japan.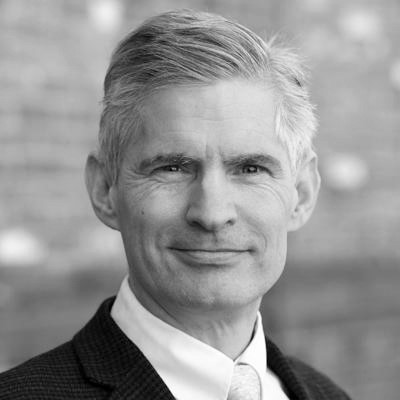 Benjamin William Cashore
Professor in Public Management; Co-Director, Institute of Water Policy, Lee Kuan Yew School of Public Policy
Ben Cashore specialises in global and multi-level environmental governance, comparative public policy and administration, and transnational business regulation/corporate social responsibility. His substantive research interests include climate policy, biodiversity conservation/land use change, and sustainable environmental management of forests and related agricultural sectors. His geographic focus includes Southeast Asia, North America, Latin America and Europe.
Ben's theoretical interests include the legitimacy and authority requirements of non-state market driven (NSMD) global governance, the influence of economic globalisation on domestic environmental policies, and the potential of anticipatory policy design for identifying path dependent policy mixes capable of ameliorating "super wicked" environmental problems.
Ben joined LKYSPP after spending 18 years at Yale University as a professor of environmental governance and political science, where he also directed the Governance, Environment and Markets (GEM) initiative and, from 2014-2019, directed the Yale International Fox Fellows exchange program which awards promising graduate students in 18 partner universities. Ben was born and raised in British Columbia, Canada. His PhD is from the University of Toronto and he undertook postdoctoral research at Harvard University and the University of British Columbia. He worked for three years in Ottawa, Canada as a policy advisor to the leader of the Canadian New Democratic Party.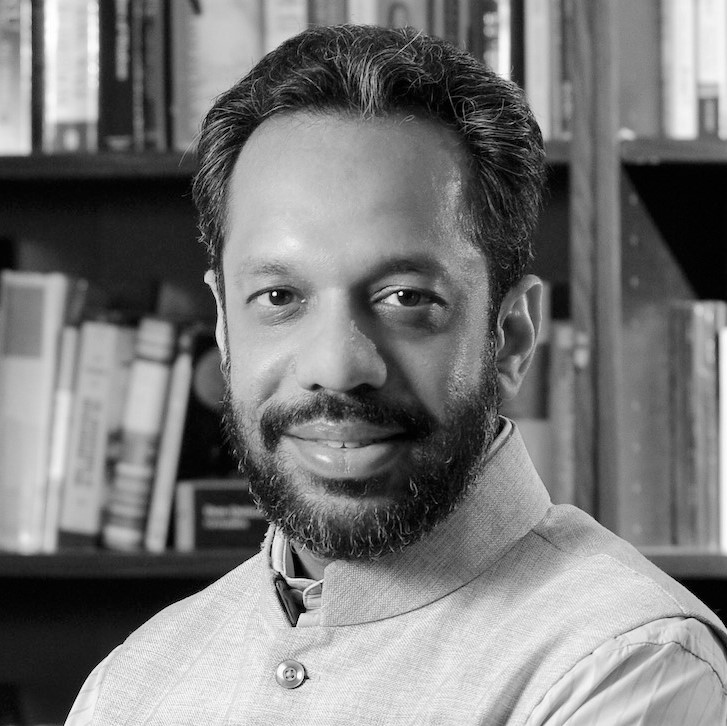 Arunabha Ghosh
Founder-CEO, Council on Energy, Environment and Water
Dr Arunabha Ghosh is a public policy professional, adviser, author, columnist, and institution builder. As the founder-CEO of the Council on Energy, Environment and Water, since 2010, he has led CEEW to the top ranks as one of Asia's leading policy research institutions; and among the world's 20 best climate think-tanks in 2013 and 2016. He was actively involved in conceptualising and designing the International Solar Alliance. He conceptualised and is a founding board member of the Clean Energy Access Network (CLEAN). Co-author/editor of four books and with experience in 45 countries, he previously worked at Princeton, Oxford, UNDP (New York), and WTO (Geneva). In 2018, the UN Secretary-General nominated him to the UN's Committee for Development Policy. In 2020, the Government of India appointed him Co-Chair of the energy, environment and climate change track for India's Science, Technology and Innovation Policy (STIP2020). He is co-Chair of the World Economic Forum's Global Future Council on Clean Air and is a member of the international high-level panel of the Environment of Peace initiative.
He is lead author of Jobs, Growth and Sustainability: A New Social Contract for India's Recovery (CEEW, 2020). He is the co-author/editor of four books: The Palgrave Handbook of the International Political Economy of Energy (2016); Energizing India: Towards a Resilient and Equitable Energy System (SAGE, 2016); Human Development and Global Institutions (Routledge, 2016); and Climate Change: A Risk Assessment (FCO, 2015). Arunabha's essay "Rethink India's energy strategy" in Nature was selected as one of 2015's ten most influential essays.
His regular columns are widely read and have been published in the Business Standard, Financial Express, Forbes, Hindustan Times, Indian Express, Nikkei Asian Review, The Hindu, The Times of India, among other platforms. He has been regularly interviewed on Al Jazeera, CGTN, CNBC, CNN News 18, India Today TV, NDTV, etc. He is a World Economic Forum Young Global Leader, was member of WEF's Global Future Council on Energy, and an Asia Society Asia 21 Young Leader. He holds a D.Phil. from Oxford and topped Economics from St. Stephen's College, Delhi.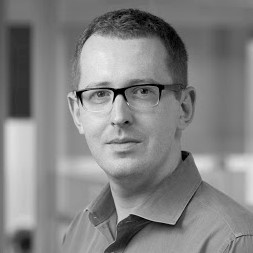 James Crabtree
Associate Professor in Practice, Lee Kuan Yew School of Public Policy
James Crabtree is an Associate Professor in Practice at the LKY school, as well as a senior fellow at the Centre on Asia and Globalisation (CAG). He initially joined the school as a Senior Visiting Research Fellow in 2016, on sabbatical from his previous job at the Financial Times. Between 2011 and 2016, James led the FT's coverage of Indian business as Mumbai bureau chief, having previously worked on the opinion page in London, as Comment Editor.
At the school, James teaches courses on leadership and political communication, as well as the economic and political implications of the global financial crisis. As a fellow at CAG, he works on various topics related to the future of globalization, from the future of connectivity in Asia to relations between China and India. James is also a non-resident fellow at the Asia programme at Chatham House in London, and writes a fortnightly column for Nikkei Asian Review.
Before joining the FT, he was deputy editor at Prospect, Britain's leading monthly magazine of politics and idea. He has also written for a range of other global publications, including the Economist, Wired, and Foreign Policy.
Before journalism, James was a senior policy advisor in the UK Prime Minister's Strategy Unit under Prime Ministers Tony Blair and Gordon Brown. 
His book, The Billionaire Raj: A Journey Through India's New Gilded Age, was published in mid-2018, by Random House in America, One World in the UK, and Harper Collins in India.