Upcoming Events
First briefing: Worker-centered trade policy: What does it mean?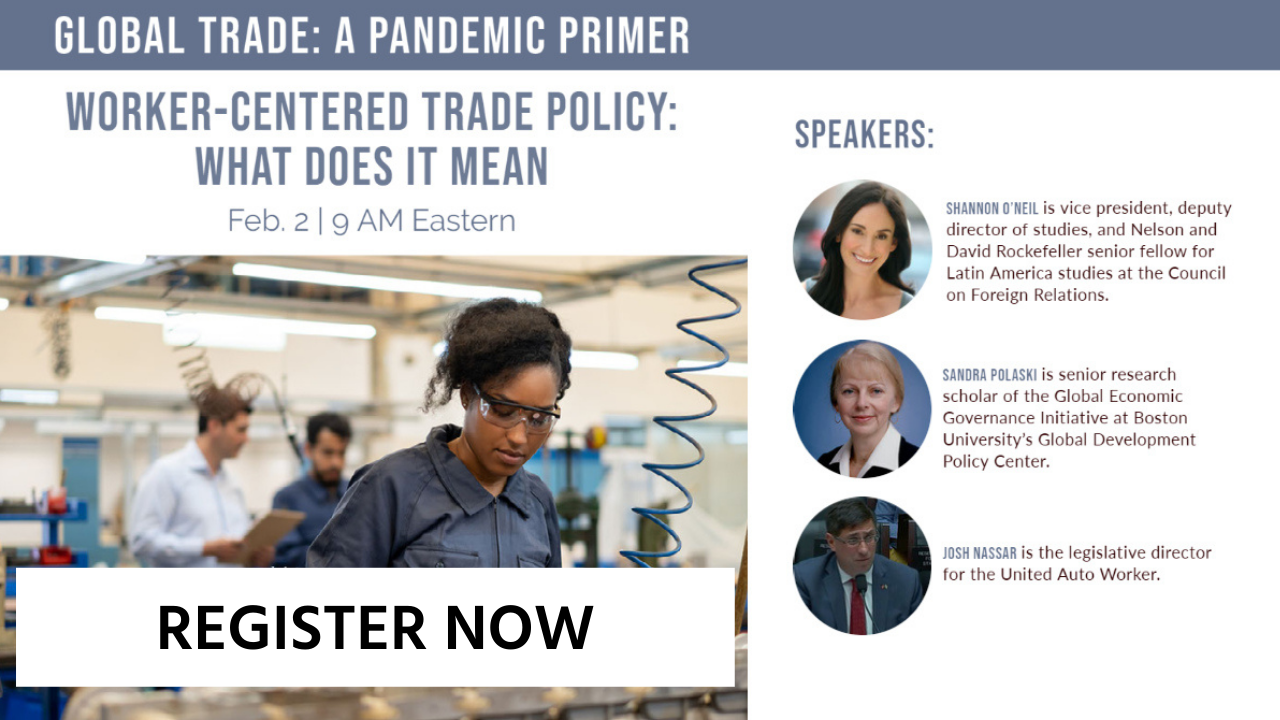 The webinar has ended. To watch the recap, click on the button below:
The Biden administration has said it would pause new trade agreements until it can redirect the United States toward a "worker-centered" trade policy. Katherine Tai, President Biden's choice to be U.S. Trade Representative, elaborated on this policy in a recent speech. "Americans don't just benefit from lower prices and greater selection in shops and markets," she said. "Americans also benefit from having good jobs, with good wages."
In this Hinrich Foundation sponsored National Press Foundation webinar, three experts on trade and its effects on workers will help journalists prepare to cover the coming debate over how this policy goal could be achieved:
- Shannon O'Neil, VIce President, Deputy Director of Studies, and Nelson and David Rockefeller Senior Fellow for Latin America Studies, Council on Foreign Relations.
- Sandra Polaski, Senior Research Scholar of the Global Economic Governance Initiative, Boston University's Global Development Policy Center
- Josh Nasser, Legislative Director, United Auto Workers