Upcoming Events
Second briefing: The US role in global trade alliances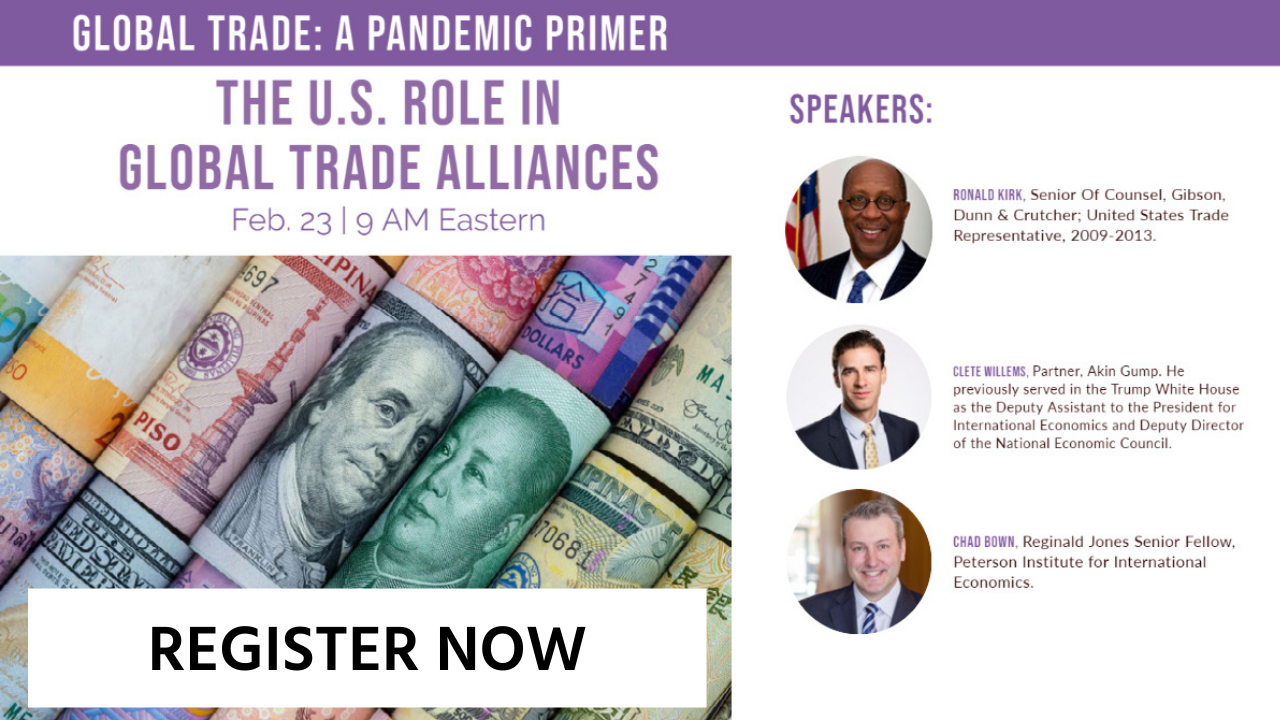 The webinar has ended. To watch the recap, click on the button below:
During the four years of the Trump administration, the United States launched a trade war against China, withdrew from the Trans-Pacific Partnership, threatened to pull out of the World Trade Organization (WTO) and stymied the WTO's ability to fill spots on an important appeals body. The Trump team also renegotiated the North American Free Trade Agreement, as well as an agreement with South Korea.
But the Biden administration is not moving quickly to simply undo what President Trump has done. It has said new trade agreements must wait until a "worker-centered" US policy is in place. While President Biden has said he will revitalize US alliances, he is moving cautiously when it comes to the TPP – now called the Comprehensive and Progressive Trans-Pacific Partnership. Meanwhile, however, other nations continue to strike bilateral and regional trade deals.
In this latest Hinrich Foundation sponsored National Press Foundation briefing, three trade experts will be discussing the new administration's approach to global trade alliances. Speakers include:
Ronald Kirk, Senior Of Counsel, Gibson, Dunn & Crutcher; United States Trade Representative, 2009-2013
Clete Willems, Partner, Akin Gump. He previously served in the Trump White House as the Deputy Assistant to the President for International Economics and Deputy Director of the National Economic Council
Chad Bown, Reginald Jones Senior Fellow, Peterson Institute for International Economics