Upcoming Events
Are climate policies and trade policies on a collision course?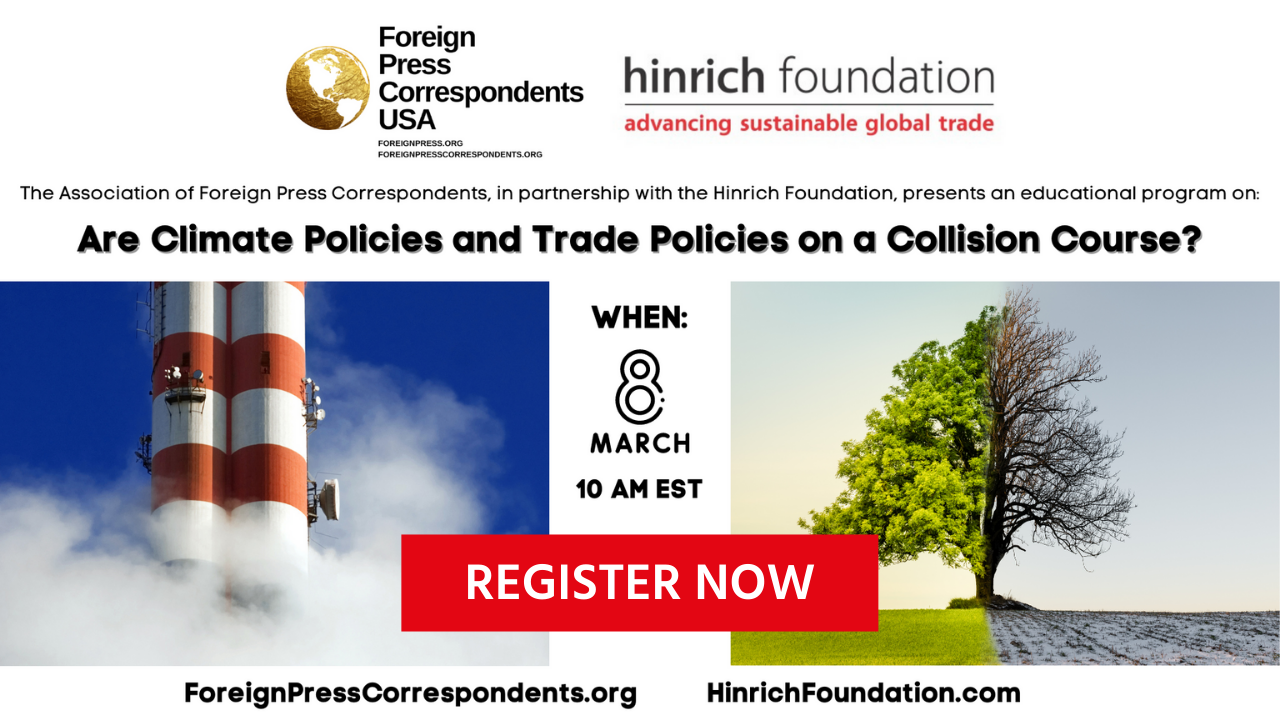 The move to greater sustainability in trade showcases the struggle of many countries to reconcile economic development with climate commitments. Can policymakers strike a balance? Two experts unpack the key questions in this Association of Foreign Press Correspondents webinar, supported by the Hinrich Foundation.
As the urgency of addressing climate change intensifies, climate policies are intersecting with the rules of international trade to an extent we have not seen before. In the renewable energy space, we've seen WTO disputes and scores of national tariffs and duties imposed on solar and wind products, and we're seeing the beginnings of similar frictions in the electric vehicle (EV) sector. In the area of heavy industry, the EU's proposed Carbon Border Adjustment Mechanism (CBAM) promises unprecedented trade controversy.
Since this is a relatively new phenomenon, countries are grappling with how to reconcile climate and trade commitments. Some of the questions we'll need to unpack include: What are some of the key climate-trade governance flashpoints? What is the relevance of the WTO and regional agreements such as CPTPP or USMCA? Is green protectionism a legitimate concern? What is the role of business as it engages in trade and foreign direct investment activities? How are countries striking a balance between the urgent need for trade-related economic development and the urgent need for greater sustainability?
Speakers include:
Stephen Olson, Senior Research Fellow, Hinrich Foundation
Aaron Cosbey, Senior Associate, International Institute for Sustainable Development
The webinar has ended.