In many countries, foreign direct investment, or FDI, outperforms aid, remittances, and portfolio investments as the largest source of external financing. FDI creates jobs, boosts productivity, and brings management expertise and technology.
Since the Global Financial Crisis of 2009, however, annual inflows of FDI have been in decline. New greenfield investments into developing countries have been particularly hard hit, falling by 57% year-on-year in the fourth quarter of 2020. Developing countries in Asia have been more resilient but not entirely spared.
Given the increasing needs of developing economies following the Covid-19 pandemic, what can be done to reverse the decline and advance FDI as an engine for sustainable development? Join us for a discussion of Advancing Sustainable Development with FDI: Why Policy Must be Reset, a new report by Simon Evenett and Johannes Fritz of Global Trade Alert.
The webinar, to take place on June 29, will feature a presentation by co-author Simon Evenett, followed by a panel discussion of experts from across the Asia Pacific region. The discussants include Eduardo Pedrosa of the Pacific Economic Cooperation Council (PECC), Robert Scollay, Associate Professor of Economics at the University of Auckland, and moderator Intan Ramli of the Economic Research Institute for ASEAN and East Asia (ERIA).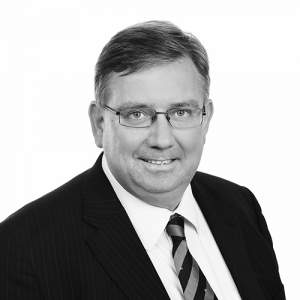 Simon J. Evenett
Professor of International Trade and Economic Development, University of St Gallen, and Founder, Global Trade Alert
Simon is the Professor of International Trade and Economic Development at University of St Gallen, and Founder of Global Trade Alert. Simon specializes in how governments tilt the commercial playing field in favor of local firms.
At the start of the Global Financial Crisis Simon created the Global Trade Alert initiative, the leading independent monitor of protectionism and commercial policy choice based at the University of St Gallen. Simon regularly engages with private sector practitioners, government officials and other thought leaders.
He has taught at the Said Business School at the University of Oxford, the Ross School of Business, University of Michigan (where he was a Visiting Professor of Corporate Strategy three times), and Rutgers University. In addition, Prof. Evenett has served as a World Bank official twice, has been a Non-Resident Senior Fellow in the Economics Studies programme of the Brookings Institution, and a member of the UK Competition Commission. Recently, he was the DLA Piper Distinguished Visiting Professor at the Carey School of Business, Johns Hopkins University.
He holds a PhD in Economics from Yale University and a BA (Hons) in Economics from the University of Cambridge. Simon has written over 200 articles, book chapters, and volumes. He is regularly quoted in the international media.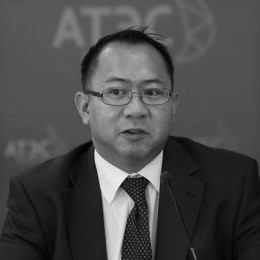 Eduardo Pedrosa
Secretary General, Pacific Economic Cooperation Council
Eduardo Pedrosa is the Secretary General of the Pacific Economic Cooperation Council.
He co-edited An APEC Trade Agenda: The Political Economy of a Free Trade Area of the Asia-Pacific and "Towards Balanced and Sustainable Growth Strategies for Post Crisis Asia".
He has written extensively on regional issues including Towards an ASEAN Economic Community: Matching the Hardware with the Operating System and Implications of an Uncertain Global Economy on Integration Initiatives.  He is a member of the Advisory Board of the World Economic Forum's Global Risk Report as well as their Ecommerce Expert Group.
Before moving to Singapore, he was the coordinator of the Konrad-Adenauer-Stiftung's Southeast Asia cooperation program based in Manila and also the co-editor of its journal on regional economics and politics. He has also worked for the Economist Intelligence Unit and the Philippine government. He is a graduate of the London School of Economics.
Robert Scollay
Associate Professor, Economics at the University of Auckland
Robert Scollay is the Associate Professor of Economics at the University of Auckland.
He joined the Economics Department as a lecturer in 1979 and was appointed director of the New Zealand APEC Study Centre in 1995.
For several years he was coordinator of the PECC Trade Forum, a network of trade experts from countries around the Pacific Rim. He has undertaken consultancies on trade issues for a number of international organisations, as well as for agencies of the New Zealand and Australian governments.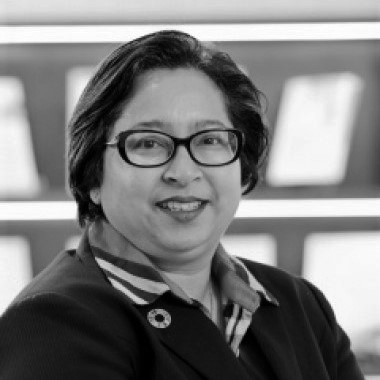 Intan Murnira Ramli
Policy Fellow, ERIA's Policy Design Department
Dr Intan Murnira Ramli is a Policy Fellow in ERIA's Policy Design Department.
She provides strategic linkages between ERIA's research and the requirements of policy-makers in ASEAN and East Asia region, enabling them to make more informed policy decisions.
Having previously served for more than 20 years in the Government of Malaysia, Dr Intan has the necessary knowledge and understanding in the processes of policy making and governance especially involving ASEAN Economic Integration, trade in services & investment, WTO & ASEAN Dispute Settlement, regional free trade agreements including the Regional Comprehensive Economic Partnership Agreement, and ASEAN Trade in Services Agreement.