Hinrich Foundation participates in SME Digital Economy Summit in Singapore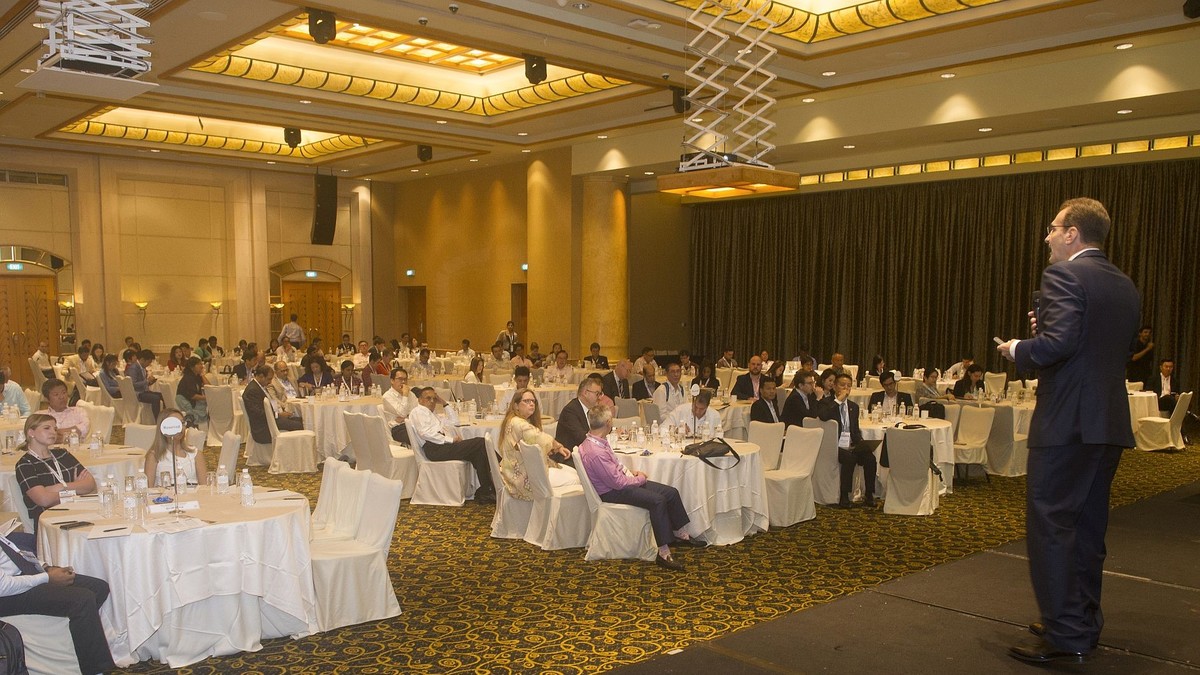 ---
Published 16 October 2019
Hinrich Foundation was delighted to support the SME Digital Economy Summit at Grand Copthrone Waterfront on October 16, 2019, in Singapore.
The event, organized by the Asia Pacific MSME Trade Coalition (AMTC) and Asia Business Trade Association, aims to provide insights to small businesses on digital trade and how to leverage this to help them grow across borders.
The Hinrich Foundation considers open digital trade to be a growth opportunity for countries as well as an enabler of major productivity improvements for sectors beyond the digital sector.
The event saw 200 participants, mostly MSMEs from various industries including fintech, cybersecurity, Intellectual Property (IP) protection, Business-to-Business (B2B) platforms, logistics, among others. It also witnessed ministers and ambassadors from various countries engaging with SMEs during the event.
Hinrich Foundation Research Fellow Stephen Olson gave a keynote presentation at the event. He spoke on the potential economic impact of digital trade on Asia, the risks that will likely follow and the ways to mitigate those risks and how businesses and governments in Asia can reap the maximum benefits of the digital dividend.
"To reap benefits from digital trade, governments around Asia should bring strong Intellectual Property Rights (IPR), create accessible Foreign Direct Investment (FDI) regime, open digital environment, invest in education, strengthen digital infrastructure, reduce border friction, low customs threshold and multilateral policy framework," said Olson during his presentation.
During the course of the event, Hinrich Foundation presented its research work and consulted participants about the mission of the Foundation in promoting sustainable trade through research, stakeholder engagement and education. Hinrich Foundation sponsored index and reports, including "Sustainable Trade Index" and "Digital Trade Report" were distributed to the participants.
At the event, Hinrich Foundation Employer Partner Manager Alex Ward also gave a presentation on the Foundation's newly launched Master of Global Trade course. He explained about the program with RMIT and employer partners engagement in the development of the curriculum.
The Master of Global Trade course aims to provide a powerful pathway to regional leadership and career advancement. It is designed to provide practical, real world learning within the framework of globally recognized academic rigor.
© The Hinrich Foundation. See our website Terms and conditions for our copyright and reprint policy. All statements of fact and the views, conclusions and recommendations expressed in this publication are the sole responsibility of the author(s).