Research Fellow shares thoughts on US-China trade relations post COVID-19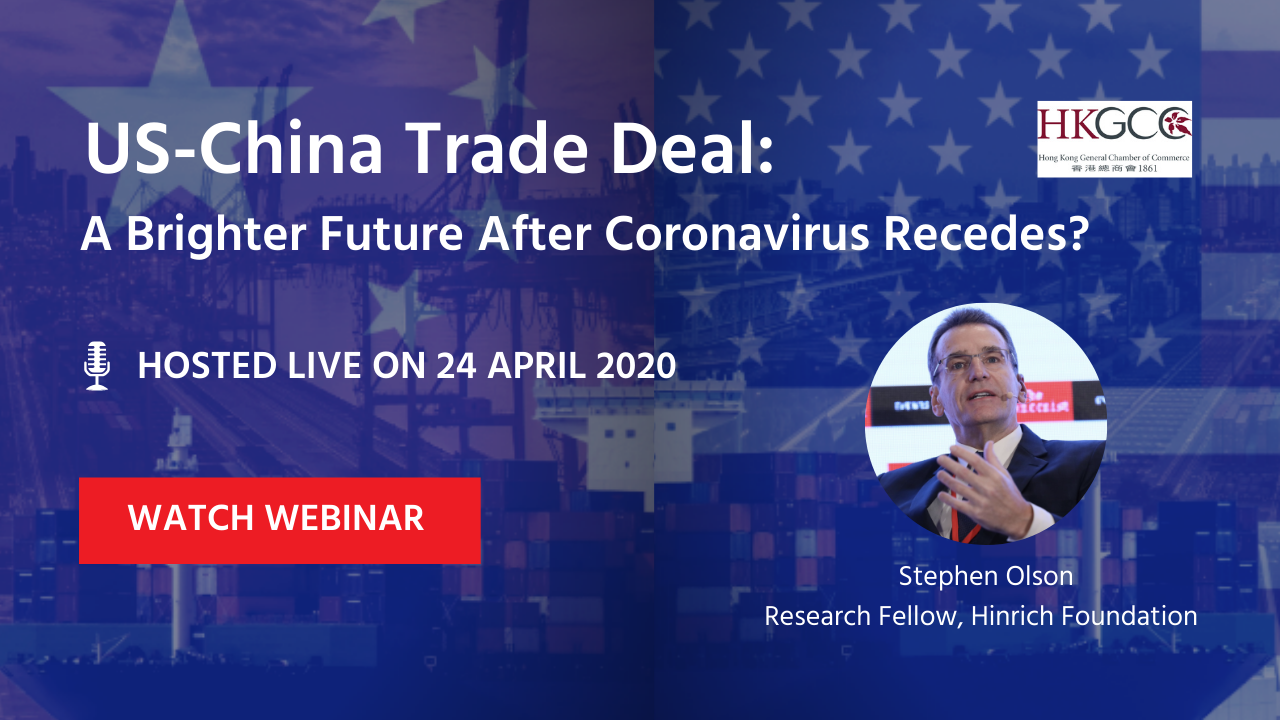 ---
Published 24 April 2020 | 1 minute read
Hinrich Foundation Research Fellow Stephen Olson shared his thoughts on COVID-19's impact on US-China trade relationship in a live webinar.
The webinar, titled "US-China Trade Deal: A Brighter future After COVID-19 Recedes?", was organized by the Hong Kong General Chamber of Americas Committee and was hosted by the Committee's Chairman Professor Steve Wong. During the webinar, Olson sketched out three potential scenarios for how the US and China might move forward.
In the first scenarios, he said, that the cooler heads will prevail and the negative fallout from the pandemic on the trade relationship will be minimized.
The second scenarios, according to him, was the pandemic will heighten antagonisms between the countries. It could then potentially reignite the trade war between the US and China.
Under the third potential scenario, he said, the difference between the two economic systems are so deep that the pandemic will have little impact on the overall trajectory of the relationship. With or without COVID, the US and China are headed for a much different trade and economic relationship, he concluded. 
© The Hinrich Foundation. See our website Terms and conditions for our copyright and reprint policy. All statements of fact and the views, conclusions and recommendations expressed in this publication are the sole responsibility of the author(s).
---