Hinrich Trade Negotiation Simulation Manila 2018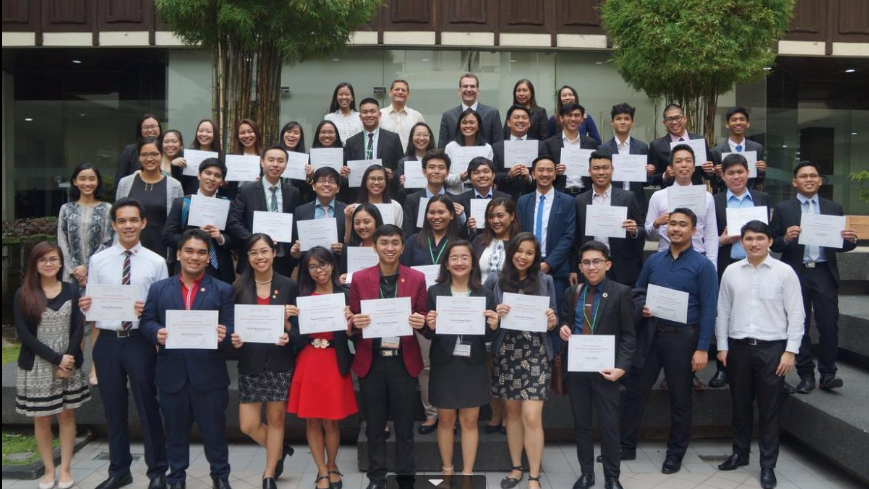 ---
Published 03 February 2018
The Hinrich Foundation, in partnership with Asia Society Philippines, hosted the 3rd HTNS event on January 27th and February 3rd, 2018 in Manila, Philippines. Over 40 university students from Manila attended the two-day event, which was held on consecutive Saturdays at Far Eastern University's Makati campus and the Asian Institute of Management.
The HTNS program is designed to immerse students in an interactive trade negotiation experience. Delegates learn about the challenges and opportunities of international trade by actively engaging in high level discussion and debate. The event aims to encourage open and informed dialogue on global trade issues by helping students understand and balance the needs of both individual countries and the international community in trade negotiations.
The event began with opening remarks from Hinrich Foundation Program Director Alexander Boome and Asia Society Philippines Executive Director Suyin Liu Lee. Opening remarks were followed by an insightful keynote speech by Attorney Kristine F. Alcantara, Managing Partner at trade law firm Abad Alcantara & Associates. Hinrich Foundation Research Fellow Stephen Olson then explained the trade negotiation simulation process to the delegates and provided useful negotiating tips.
Delegates were then divided into teams representing countries from the Association of Southeast Asian Nations (ASEAN). In breakout rooms, they held lively discussions about their negotiating stances on a number of real-world trade topics including health care services, digital economy, agricultural subsidies and non-tariff measures on food products. Throughout the event, trade experts provided insight and guidance on negotiation strategies to the delegates.
Delegates first worked together to develop their country positions and present their opening remarks. They then convened with representatives from other nations to debate the issues, work on solutions and further cement their positions. At the conclusion of the event, delegates developed and presented a joint communique containing text agreed upon by all participating countries.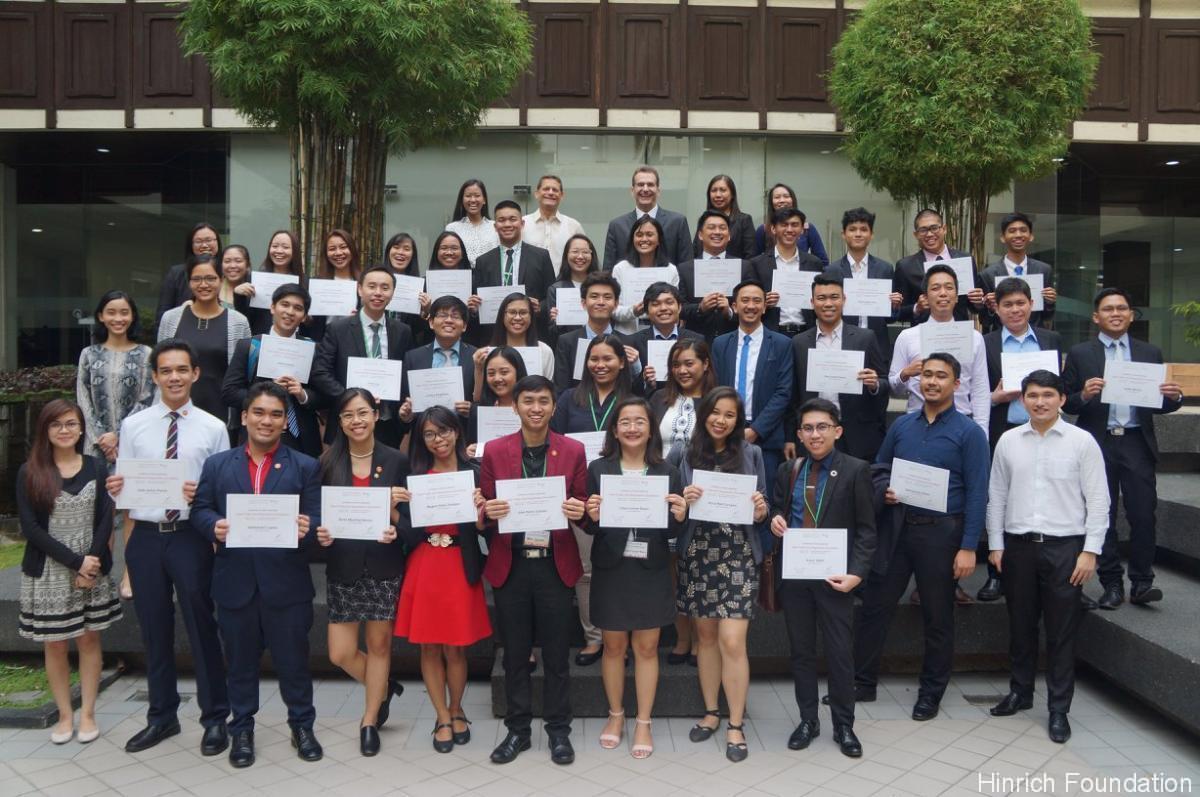 Find out more information about our HTNS programs.
© The Hinrich Foundation. See our website Terms and conditions for our copyright and reprint policy. All statements of fact and the views, conclusions and recommendations expressed in this publication are the sole responsibility of the author(s).
---