Hinrich Foundation launches TradeVistas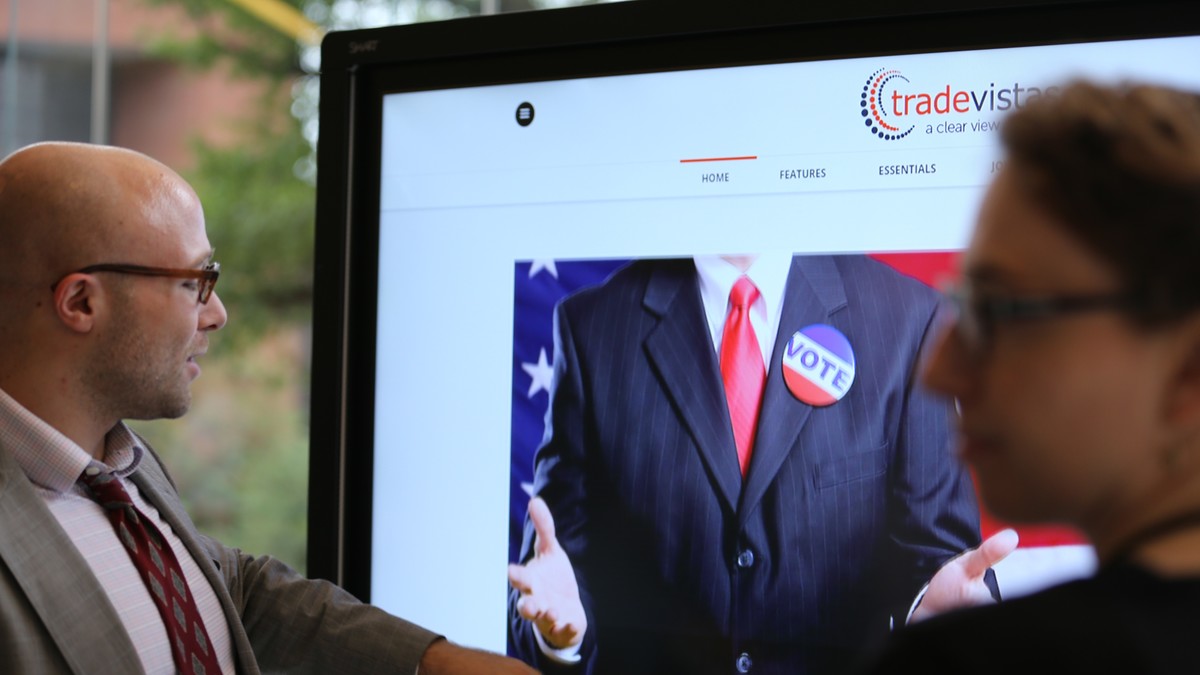 ---
Published 06 October 2016
The Hinrich Foundation launched TradeVistas, a joint initiative with the Center for Strategic and International Studies (CSIS), on Thursday, September 29th at the CSIS headquarters in Washington, D.C.
TradeVistas is a new website that seeks to engage readers in ways that relate trade to their own lives and communities. The primary goal of TradeVistas is not to advocate for or against any particular trade policy, but to provide a fact-based context in which to understand the broader trade debate. TradeVistas hopes that the ideas shared and generated on its platform will help spark policy innovation in the ever evolving landscape of trade policy.
Scott Miller, Senior Adviser and Scholl Chair in International Business at CSIS, launched the reception event by welcoming Merle A. Hinrich, the founder of the Hinrich Foundation, to introduce TradeVistas. Hinrich expressed his concern that the community is forgetting the benefits that trade brings to daily life.
"It is my sincere hope that TradeVistas can help bridge the gap in the general community's understanding of the role of trade in our society," Hinrich said.
Following Hinrich's introduction, Andrea Durkin, Principal and Founder of Sparkplug LLC, gave a demonstration of the TradeVistas website. Durkin highlighted the key features of TradeVistas and explained that the platform is designed to engage readers in dialogue about trade issues. It provides insight through feature stories, essential information on key issues, colorful journeys of people and their products, and tools to visualize trade impact. Readers are encouraged to contribute to the website and participate in the discussion about trade.
© The Hinrich Foundation. See our website Terms and conditions for our copyright and reprint policy. All statements of fact and the views, conclusions and recommendations expressed in this publication are the sole responsibility of the author(s).
---