Hinrich Foundation hosts book talk and panel discussion in Hong Kong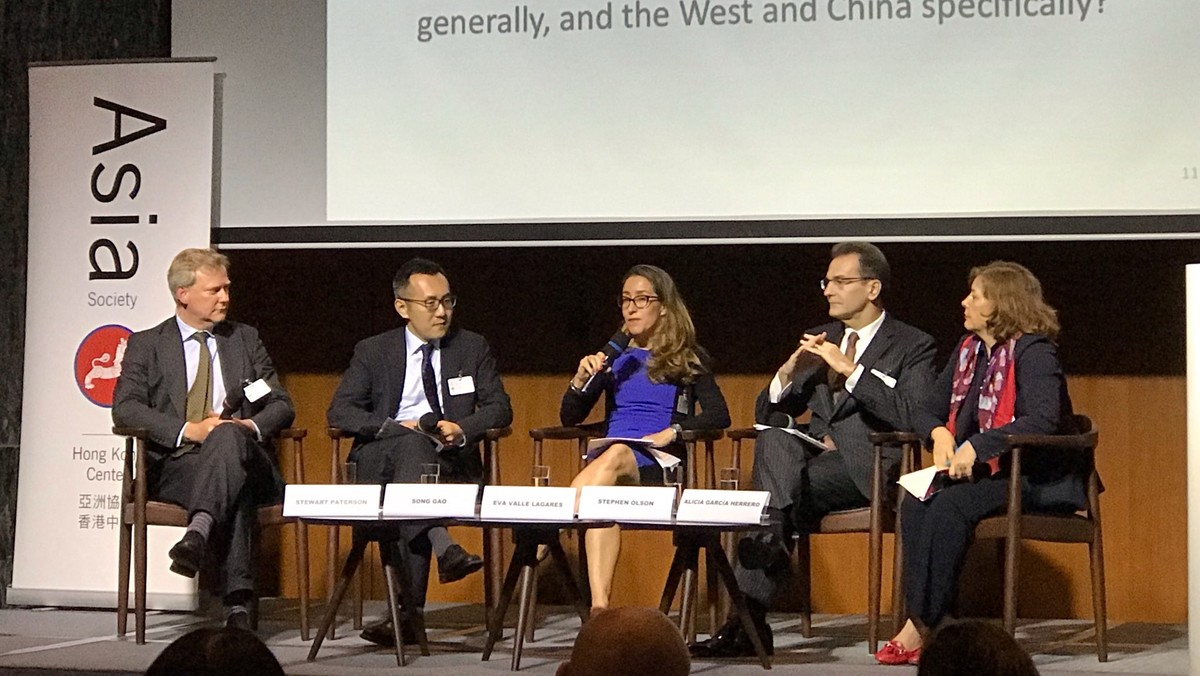 ---
Published 10 May 2019
Hinrich Foundation in partnership with Asia Society Hong Kong Center hosted an evening book talk and panel discussion on May 8, 2019, at the Asia Society Hong Kong Center.
The event focused on the challenges of sharing a global trade system between nations with fundamentally different economic models and the potential solutions to the current trade crisis.
Hinrich Foundation's Chief Executive Officer, Kathryn Dioth, kickstarted the event. In her speech, Dioth gave a brief background on the current trade crisis before handing over to Stewart Paterson, author of "China, Trade and Power" book.
Paterson presented the findings from his book "China, Trade and Power", which describes the unintended consequences of China's accession to the World Trade Organization (WTO) in 2001 without commitments to critical economic reforms.
Following Paterson's presentation, Alicia Garcia Herrero, Chief Economist, APAC, Natixis and Senior Research Fellow, Bruegel, moderated a panel of four leading economist and trade experts, who expanded on the issues facing today's global trade system and debated on ideas for long-term resolutions. The panellists included:
Stewart Paterson, Author, China, Trade and Power
Stephen Olson, Research Fellow, Hinrich Foundation
Eva Valle Lagares, Head of Trade Section, EU office to Hong Kong & Macau
Song Gao, Co-founder, PRC Macro
Read more about the "China, Trade and Power" book.
© The Hinrich Foundation. See our website Terms and conditions for our copyright and reprint policy. All statements of fact and the views, conclusions and recommendations expressed in this publication are the sole responsibility of the author(s).
---