HF Research Fellow joins expert panel at AmCham HK event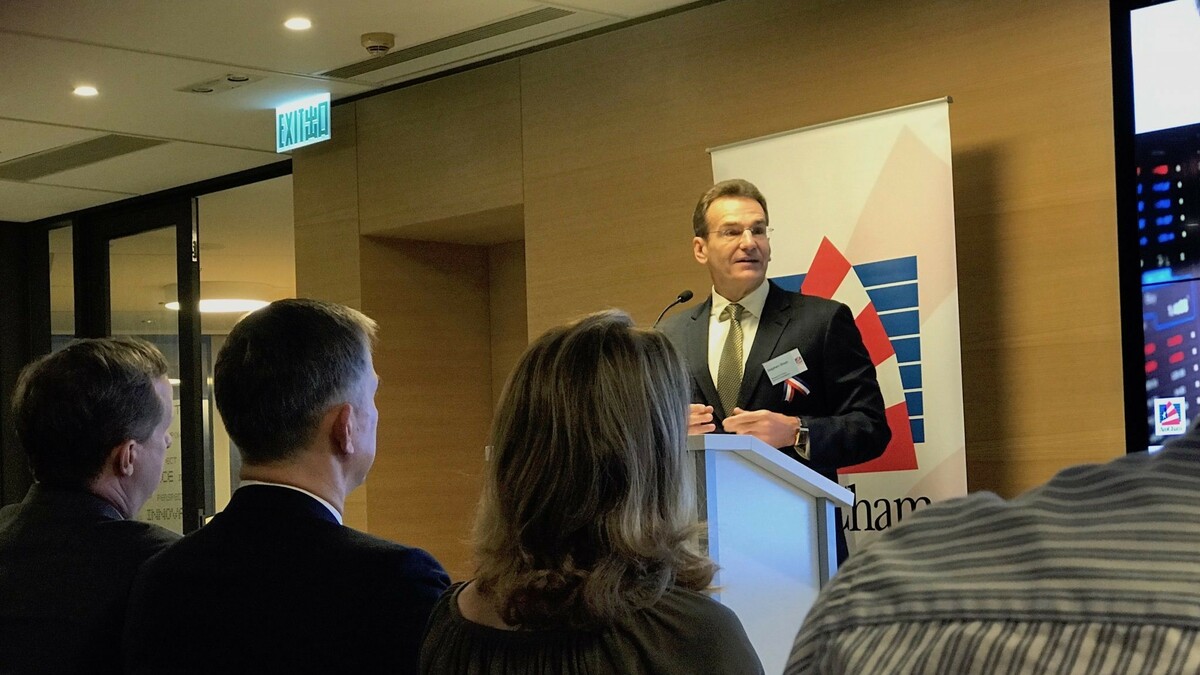 ---
Published 13 March 2017
On March 8, 2017, Hinrich Foundation Research Fellow Stephen Olson joined a panel of distinguished trade experts at an event held by the American Chamber of Commerce in Hong Kong. The event – titled "Trade in the Trump Era"— took place at the office of Thomson Reuters.
Around 80 participants from the Hong Kong business, government and academic community assembled to hear the panelists discuss the most pressing issues facing businesses under the administration of new U.S. President Donald Trump. The panelists sought to answer important questions about how Asia-Pacific governments will react to new U.S. trade policies, how businesses should position themselves to succeed and what role Hong Kong will play in the Trump era.
Olson provided an overview of the likely features of the Trump administration's trade policy, noting that the administration is likely to take a more aggressive approach to perceived unfair trade practices in several important respects. He also suggested that the Trump administration will approach trade agreements in a fundamentally different way from previous administrations.
In addition to Olson, the event featured the following expert panelists:
David Frey, Partner and Head of US-China Corridor, KPMG
Ambassador Clifford A. Hart, Jr., Managing Director and Senior Advisor, Bower Group Asia
Dr. Simon Ogus, Chief Executive Officer, DSG Asia Limited
Pete Sweeney, Asia Editor, Reuters Breakingviews
---