'China, Trade and Power' book launched in Hong Kong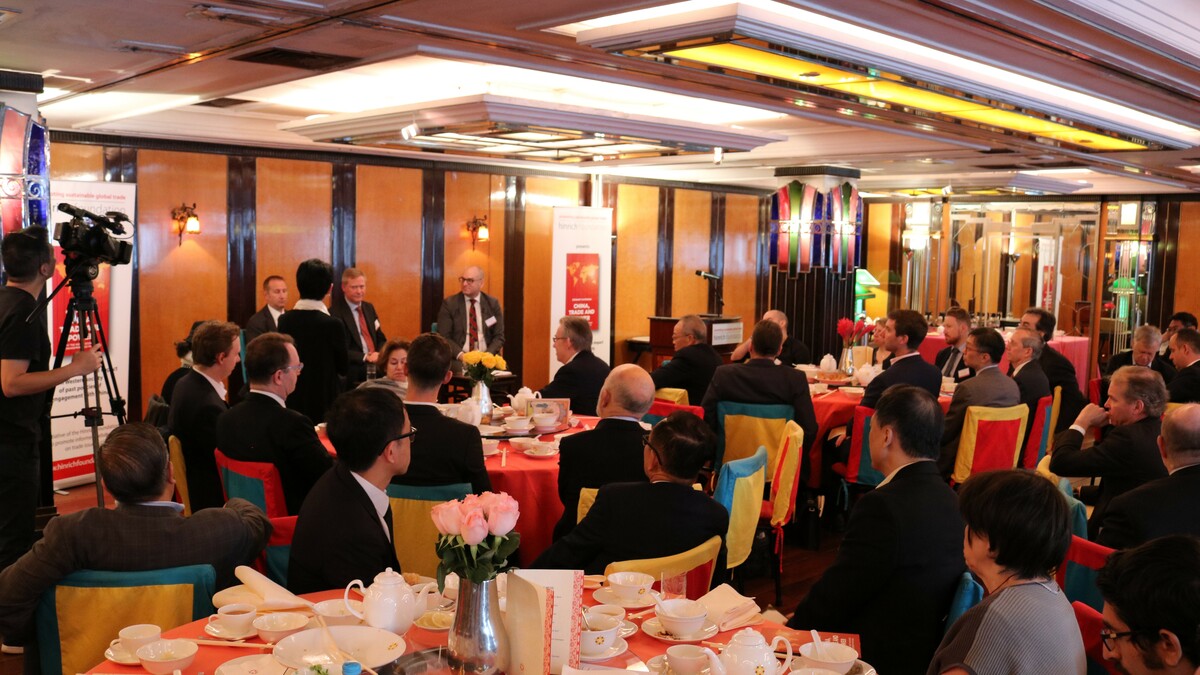 ---
Published 05 December 2018
On November 30, 2018, the Hinrich Foundation was pleased to support the launch of a new book titled "China, Trade and Power: Why the West's Economic Engagement Has Failed" written by Stewart Paterson at the China Club in Hong Kong.
The Foundation sponsored the book to encourage an informed and reasoned debate on the economic relationship between the West and China.
The event was attended by over 80 guests. Bill Stacey, Director of the Lion Rock Institute, a Hong Kong-based think tank which aims to promote free market ideas to improve the lives of Hong Kongers, opened the event with an introductory speech. Stacey highlighted the "impeccable" timing of this book launch as Trump and Xi head out to meet each other on December 1, 2018, in Buenos Aires, Argentina for the G20 summit.
Stacey's introduction was followed by a welcome remark by Hinrich Foundation's Founder and Chairman, Merle A. Hinrich, who gave an overview of why the book is important in the face of today's hostile trading environment.
"We at the Foundation believe that understanding how the US and China have arrived at this very unfortunate crossroad is absolutely critical," Hinrich said. "The Hinrich Foundation believes that work like Stewart's can help improve understanding, create stronger institutions, and rules of engagement," he added.
Following the speech, Stewart Paterson gave a detailed presentation on his book. The book describes the unexpected outcomes of a Western policy of engagement with China that resulted in the country's accession to the WTO without critical economic reforms, such as a floating exchange rate and open capital account.
Paterson also explained how Western leaders supported China's accession to the WTO primarily for political reasons, combined with lobbying from MNCs and elites eager to enter the Chinese domestic market. However, Western policy makers did not adequately forecast the impact of allowing 750 million low-cost workers into the global economy.
As a result, millions of people in China were lifted out of poverty, while the Chinese Communist Party's legitimacy was further consolidated. In turn, this also led to a fall in real income for many and a rise is asset prices for few in the West, raising questions on the effectiveness of Western liberal economic models.
Paterson was joined by expert panel, who traced the historical context and ramification of Sino-US relations. The panel included:
Simon Ogus, Founder and CEO of DSGAsia
Bill Stacey, Hinrich Foundation Chief Investment Officer and Director of the Lion Rock Institute
Stewart Paterson, author "China, Trade and Power: Why the West's Economic Engagement Has Failed"
The event concluded with a lively Q&A session from the audience who were generally inquisitive about the future of international institutions and how exchange between US and China – two very different political systems – will advance.
Read more information on the book "China, Trade and Power: Why the West's Economic Engagement Has Failed".