Trade and technology
National retail therapy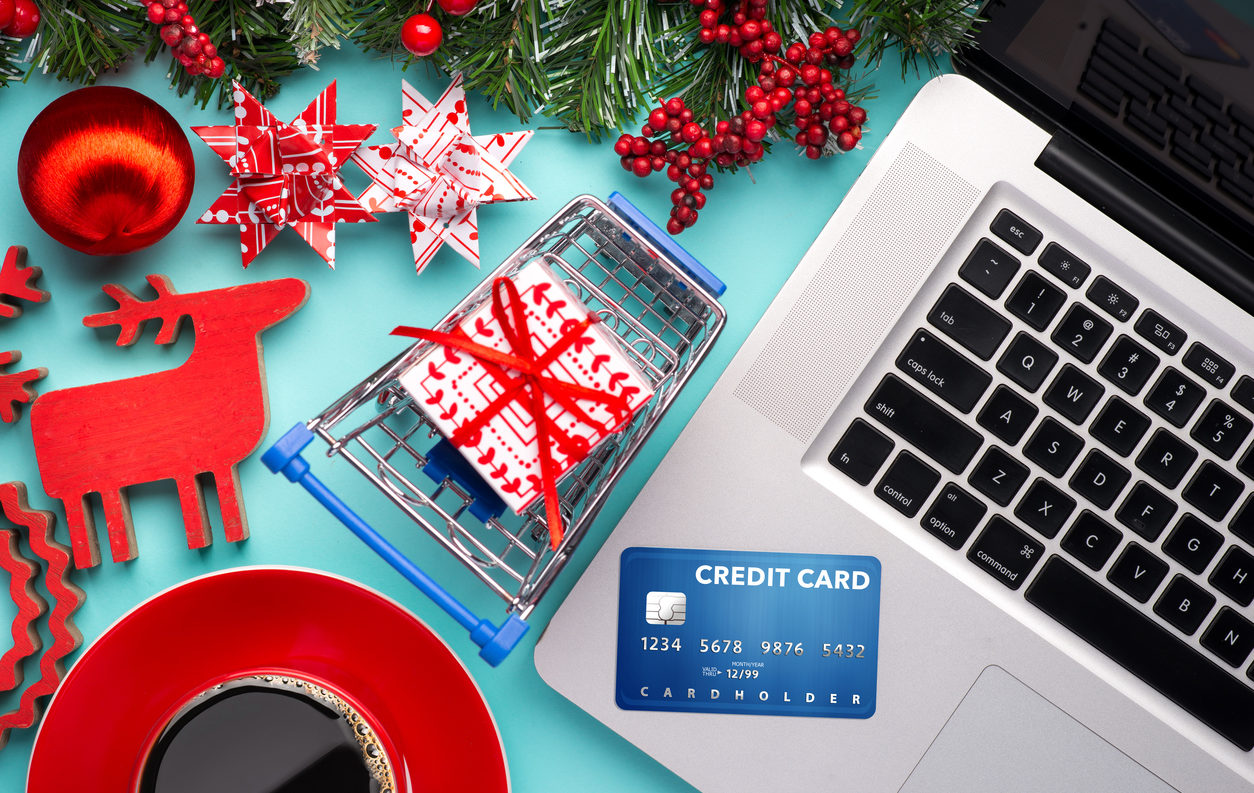 ---
Published 07 December 2016
Kicking-off the 2016 holiday season, Americans broke spending records on Black Friday and Cyber Monday. But the big story was how people shopped – online – and increasingly using their phones not just their computers.
Breaking Records
After a stressful year featuring social unrest, unwelcome letters from healthcare insurers raising rates, and political fighting taken to new lows, Americans shopped their way out of anxiety this week.
Kicking-off the 2016 holiday season, Americans broke spending records on Black Friday and Cyber Monday. But the big story was how people shopped – online – and increasingly using their phones not just their computers.
Here's how it went down. Shoppers spent $3.34 billion online on Black Friday, a 21.6 percent increase over last year, prompting analysts to predict that Black Friday might even beat Cyber Monday for online sales this year. It almost did. Cyber Monday came in at $3.45 billion, narrowly edging out Black Friday to retain the title of biggest online retail day of the year.
On the biggest shopping day of the year, more Americans made their purchases online than went to the store.
Dialing for Deals
Black Friday 2016 made history though as the first day that mobile phone retail purchases surpassed the billion-dollar mark. (An additional $1.93 billion was purchased online on Thanksgiving — apparently people avoided political discussions over dinner by shopping on their phones under the table.)
It isn't doom and gloom for the brick-and-mortar stores. E-commerce is still just a fraction – less than 9 percent – of overall retail sales, but with the promotion of deals online, more people are opening their laptops or pulling out their mobile phones to make their purchases even if they decide to pick up their merchandise at the store rather than wait the two days for their friendly delivery guy.
Mobile purchasing is growing steadily worldwide as more people gain access to phones and broadband. The Internet Society forecasts that global mobile Internet penetration will reach at least 71 percent by 2019. Developing countries are building mobile networks faster than fixed Internet connections and the majority of handsets sold are smartphones.
"It is clear that the mobile Internet will play a key role in bringing the next billion users online online." (The Internet Society Global Internet Report 2015)
One Click, Many Transactions
Our online purchases seem like one transaction when you check out, but they are comprised of a series of services and products also provided through the Internet. They include your use of a search engine, the store's website marketing, the software that determined whether the item you want to purchase is in stock, the secure payment method, the e-mail confirmation you receive, and the online tracking and notification of when your package will arrive at your door. You might even take delivery of the good by downloading it as software, music, a book or a game.
A Drop in the Digital Bucket
That's just scratching the surface. The product you bought itself has processes built in to its design, development, production and delivery that involved myriad electronic transactions all invisible to you but that together made it cheaper and more efficient to bring to market, in turn enabling the retailer to offer you Black Friday and Cyber Monday discounts.
Global trade grows exponentially through these digital channels but there are speed bumps to growth of digital trade.  Individuals and companies need to be confident about the privacy of their data, that payment systems are secure, that contracts will be respected for electronic transactions, and that they can access their data without undue restrictions across borders.  Differences in the way countries handle these important questions can unlock or stifle opportunities for digital trade unless there's regulatory cooperation.
We will explore the regulations and trade rules around digital trade and e-commerce that exist—or more likely don't yet exist—in future Features, Essentials, and Journeys. Meanwhile, get started with, and share, TradeVistas' Essentials on e-commerce and the WTO Information Technology Agreement.
Thanks Internet
As we pause to appreciate our families, our freedom, and whatever we most cherish, we can also give thanks for the amazing ways inventors, creators, producers, and entrepreneurs are using the Internet to enrich our lives. Not only is mobile connectivity enabling e-commerce, it's also making it possible for individuals to receive education, for farmers and workers to access training, and for families to thrive through health services. That's something to be very thankful for indeed.
Black Friday and Cyber Monday figures from Adobe Digital Insights, which aggregates data from 22.6 billion visits to retail sites measuring 80 percent of traffic from the top 100 U.S. retailers.
© The Hinrich Foundation. See our website Terms and Conditions for our copyright and reprint policy. All statements of fact and the views, conclusions and recommendations expressed in this publication are the sole responsibility of the author(s).
---