Sustainable trade
Looking beyond the wall: How the U.S. economy can grow through immigration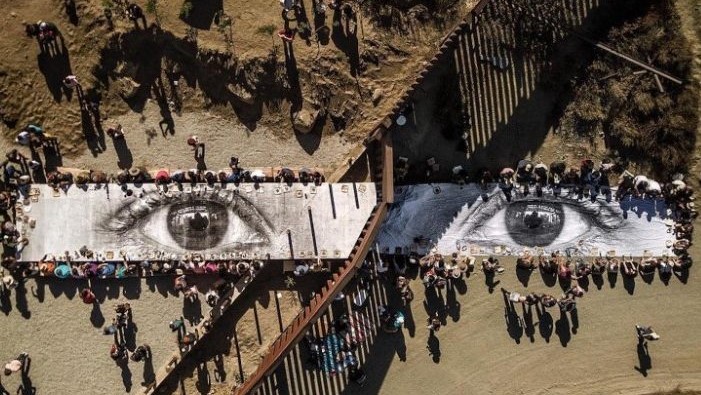 ---
Published 17 November 2017
Great companies know that their employees are their most valuable asset. For companies hiring workers in the United States, that talent pool is comprised of both native-born Americans - and immigrants. We are lucky because the US has always attracted top talent from around the world.
The Advantage of Attracting Good, New Workers
Great companies know that their employees are their most valuable asset. That's why they compete to attract the best talent. For companies hiring workers in the United States, that talent pool is comprised of both native-born Americans – and immigrants. We are lucky because the United States has always attracted top talent from around the world.
Immigration debates in this country tend to center around defensive concerns and how we enforce immigration laws. The beneficial side of immigration gets short shrift or entirely lost in the debate. These immigrants are represented by the highly-educated, entrepreneurial, and hard-working foreign-born Horatio Algers who make contributions to the U.S. economy that outperform their numbers as a relatively small corner of the workforce.
Immigration Helps Avoid Economic Stagnation
We've got some unfavorable demographics heading our way. We want our workforce to compete on productivity, but the number of workers available to us is also a critical part of the equation. According to the Pew Research Center, the number of working age Americans born in the United States to U.S.-born parents will shrink by more than 8 million by 2035. We are also on the cusp of a massive wave of retirements among the Baby Boomer generation. A shrinking population and lower workforce participation could translate into a contracting economy, or at least slower rates of economic growth than what we want for ourselves.
"Economic growth is a function of productivity growth multiplied by population growth and workforce participation."
-Matthew Denhart, George W. Bush Institute
Immigration and the children of immigrants are a critical component of any workforce growth over the next twenty years in the United States. Those workers are not only necessary to fuel the economy; as active workers paying into Social Security, they will also have to shoulder the growing burden of financing federal retirement programs. That's the deal in our society – the working age population carries older aged dependents. With a smaller workforce, workers would have to pay more into these programs and take less home to their families, putting a damper on the economy. With a larger workforce, the cost is spread over a larger pool of workers paying into the system, lifting some of the weight on the economy.
Five Facts You Probably Didn't Know About America's Immigrants
Immigration doesn't just confer higher numbers of workers. Many immigrants to the United States stand out for their quality and contribution. Here are five ways that America's immigrants are distinguishing themselves:
1) They are often highly educated. Unlike previous periods in our immigration history, 45.2 percent of immigrants to the United States since 2010 have a least a bachelor's degree. That's a higher rate of educational attainment than the average for the native-born population. 12.5 percent of immigrants have earned a graduate or professional degree. They represent more than more than one-third of U.S. workers with a Ph.D. in science, technology, engineering or math.
2) They invent and innovate prodigiously. The 13 percent of U.S. population who are immigrants account for an outsized 30 percent of all patent filings in the United States. The United States manages to attract 57.1 percent of the world's inventor community. The founders of contemporary companies such as Tesla, SpaceX, and Whatsapp are looking to redefine the way we move, communicate, and explore the frontiers of space.
3) From Fortune 500 to Main Street, they are entrepreneurial employers. Forty percent of America's Fortune 500 companies were founded by immigrants or the children of immigrants. They include AT&T, Pfizer, Kraft, DuPont, Google, Procter & Gamble, and eBay. Immigrants accounted for an estimated 27.5 percent of all new entrepreneurs in 2015. Among the "unicorns" valued at $1 billion or more and that received venture funding in 2016, more than half had at least one foreign-born founder. They aren't just returning value to the U.S. economy, they are generating millions of new jobs in the United States.
4) They add flexibility and dynamism to the workforce. Immigrants tend to be more flexible about where and when they will work, which helps address seasonal or geographic shortfalls and helps support an economy that never sleeps.
5) They trade internationally. Immigrant-owned businesses, as surveyed by the Census Bureau, seem inclined to take their U.S. businesses to global markets. Exports totaled at least half of total annual sales among 2.2 percent of immigrant-owned businesses. Sounds small, but just 0.8 percent of businesses owned by native-born Americans have scaled globally at that rate.
Immigration Isn't All Unicorns and Rainbows
The most common concern is whether immigrants take jobs from native-born workers. Economists tackle this question by looking at whether unemployment trends up when the workforce expands. What happened in the United States over the last fifty years is that an expanded workforce generated economic activity – more production and consumption – that in turn stimulated demand for workers.
Immigrants comprise 17 percent of the workforce but occupy some 30 percent of high-skilled jobs, while native-born Americans are clustered in middle skills jobs. At the opposite end, immigrants comprise more than 40 percent of workers without a high school diploma. This is a major pain point for native-born Americans who hold only a high school diploma and worry about being displaced. Solutions most helpful to individual Americans, whether native-born or immigrants, can be found in ramping up effective workforce development programs such as dual enrollment for high schoolers to get a head start earning credentials or college credits.
Broad-based Economic Growth through Immigration
The International Monetary Fund recently issued a study on the economic impact of immigration on wealthy countries like the United States. They estimated that a 1 percentage point increase in adult immigrants could raise GDP per capita by up to 2 percentage points in the long run. Looking solely at data, immigration is actually a net advantage for the American economy because the contributions made by those who create companies, invent products and services, and employ Americans generate more economic output and growth than the segment of immigrants who might create costs to society by requiring government services and economic support.
Immigration reform has been elusive for decades. There is compelling data to suggest that the infusion of high-skilled talent through immigration helps fuel vibrancy in our economy. Future discussions should widen the lens to ensure that our immigration system is oriented to attract the world's top talent, and encourages them to deploy their skills in service of the American economy and other American workers.
---
Sources and Resources
The issue deserves a deeper dive. For excellent overviews, statistical summaries, and comparative policy approaches, we recommend:
America's Advantage: A Handbook on Immigration and Economic Growth Third Edition by Matthew Denhart, George W. Bush Institute
Patent Pending: How Immigrants are Reinventing the American Economy, A Report from the Partnership for a New American Economy, June 2012
Bringing Vitality to Main Street: How Immigrant Small Businesses Help Local Economies Grow, Fiscal Policy Institute with the Americas Society and Council of Americas
Reforming the US Immigration System to Promote Growth, Daniel Griswold, Mercatus Center at George Washington University
Global Talent Flows, Sari Pekkala Kerr et al., Harvard Business School Working Paper 17-026
Write to us with more suggested resources.
Feature image credit: French artist JR used a photograph of a "Dreamer" to create a community table intersecting the fence dividing Tecate, Mexico and Tecate, California. Hundreds of people showed up on both sides to break bread at the "Giant Picnic" during the one-day art installation. Source: @JR/Instagram
© The Hinrich Foundation. See our website Terms and Conditions for our copyright and reprint policy. All statements of fact and the views, conclusions and recommendations expressed in this publication are the sole responsibility of the author(s).
---