Sustainable trade
Halloween, the global holiday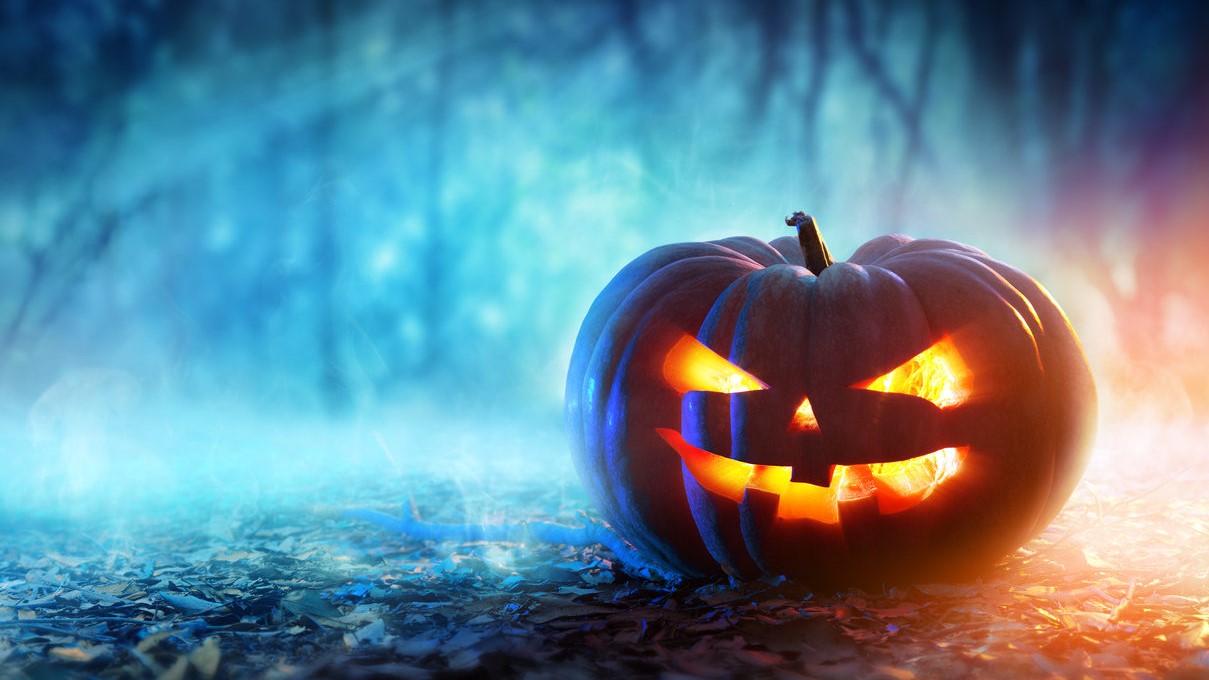 ---
Published 26 October 2017
While the commercialization of Halloween might be a made-in-America phenomenon, its popularity wouldn't be possible without the abundance of affordable consumer goods made available through trade.
Your beautifully carved jack o' lantern is sitting on your porch, and your too-hot-to-handle Wonder Woman costume just arrived via Amazon Prime. Your teeth hurt from all the candy corn, chocolate bars and gallons of pumpkin spice lattes you've consumed.
You're ready for Halloween.
In the United States, American consumers are set to spend a record $9.1 billion this year on Halloween festivities, according to the National Retail Federation (NRF), up from $8.3 billion in 2016 and nearly triple the $3.3 billion spent just about a decade ago in 2005. About a third of this spending will go toward costumes (including a growing market for dressing up pets), while the rest will be spent on candy, decorations and greeting cards.
Halloween is one of America's biggest consumer holidays – and a significant driver of global commerce. While the commercialization of Halloween might be a strictly made-in-America phenomenon, its popularity wouldn't be possible without the abundance of affordable consumer goods made available through trade.
Among the global sources of Halloween U.S.A:
Halloween itself (Great Britain)
Halloween the holiday was originally a Celtic festival for the dead to mark the beginning of winter. It was appropriated by the Christian Church in the Middle Ages as a way to wipe out "pagan" traditions and convert the masses of Europe. But even after its rechristening as All Saints Day (and then All Hallows Eve), the Celtic tradition of offering food and drink to placate the spirits of the dead proved too strong to eradicate. Today, the tradition of trick-or-treating placates schoolchildren and prevents the TP-ing of one's home.
Your jack-o-lantern (Costa Rica and Canada, by way of Mexico)
While Morton, Illinois, currently claims to be the "Pumpkin Capital of the World," producing more than 80 percent of the world's canned pumpkin, pumpkins' ancestral roots are in Mexico. Natives of the Mexican region of Oaxaca were the first to cultivate pumpkins domestically, though these early pumpkins – small, hard and bitter – bore little resemblance to the giant orange globes available at supermarkets today.
Although most of the pumpkins consumed by Americans are grown domestically, the United States still imported more than 23 million tons of fresh pumpkins in 2016, according to the U.S. Department of Agriculture, mostly from Costa Rica and Canada but also from other parts of Central America.
Your Wonder Woman costume (China)
China may not celebrate the Western holiday of Halloween (the closest equivalent is the Hungry Ghost Festival in late summer), but it nonetheless manufactures the lion's share of the costumes Americans find at the mall, in party stores and on the Internet.
About half of the costumes sold in the United States are produced by just one company, Rubies, which is headquartered in America but contracts with 12 factories in China in addition to its four U.S. facilities. According to Bloomberg, the company sells an estimated $251 million in costumes every year in the United States, its sales assured in large part by the licensing deals it manages to lock up for costumes based on Star Wars characters and Marvel comic book heroes in addition to the company's instinct for public tastes (Bloomberg reports that Donald Trump masks were a top seller in 2016).
This year's top costume is not, thankfully, Elsa from Disney's Frozen. According to the National Retail Federation, the top-selling costumes for kids this year are superheroes, while adults are opting to be witches or Batman. Pumpkin and hot dog costumes top the list for pets.
Your Halloween-edition chocolate bars (most likely Cote d'Ivoire)
Americans expect to spend about $2.7 billion on Halloween candy this year, according to the National Retail Federation. Much of it will be chocolate. Americans eat nearly 25 pounds of chocolate per person every year, reports the World Cocoa Foundation. Because cocoa beans don't grow in the United States, supporting Americans' choco-habits required $435 million a year of imports in cocoa beans in 2010 as well as $335 million of imports in cocoa products such as cocoa paste and cocoa butter. According to the World Cocoa Foundation, 47 percent of all this cocoa comes from Cote d'Ivoire, which together with Ghana produce 60 percent of the world's cocoa.
Your pumpkin spice latte (Brazil, Colombia, Vietnam, etc.)
Americans are prodigious consumers of coffee as well as of chocolate. The National Coffee Association reports that 62 percent of Americans drink at least one cup per day – including a growing number of 13 to 18 year olds (a shockingly high 37 percent). And because Hawaii is the only U.S. State with a robust coffee industry, all of that coffee too is imported.
According to the U.S. Department of Agriculture, the United States is the world's second largest importer of coffee (after the European Union), importing roughly 26 million bags of coffee year. Nearly two-thirds of these imports come from three countries – Brazil (27 percent), Colombia (20 percent) and Vietnam (16 percent).
Oh, and the cinnamon in your pumpkin spice? That's imported too. Most of the world's cinnamon comes from one of two places, Sri Lanka and Indonesia. As with many aspects of life in a globalized economy, the world is in your cup, your candy dish and in the traditions you celebrate.
© The Hinrich Foundation. See our website Terms and Conditions for our copyright and reprint policy. All statements of fact and the views, conclusions and recommendations expressed in this publication are the sole responsibility of the author(s).
---