Sustainable trade
How your collar stays stiff and your yoga pants stretch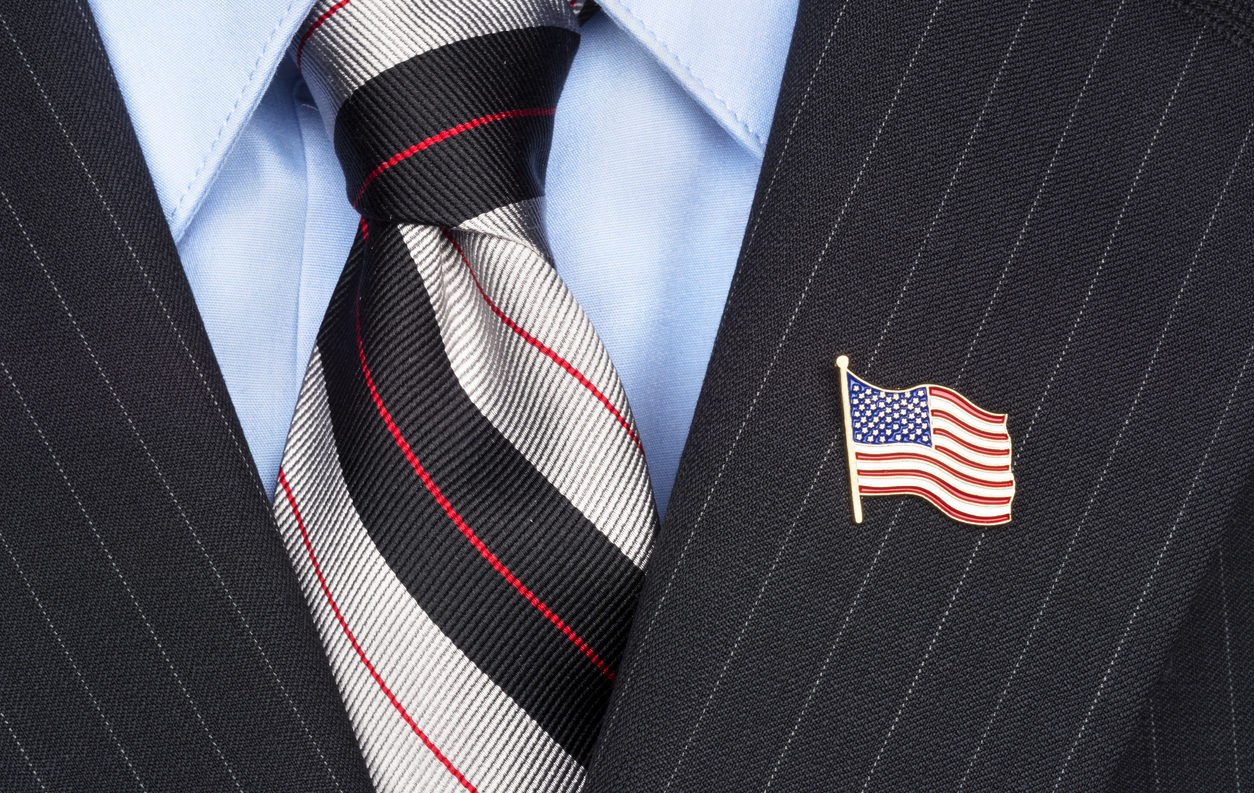 ---
Published 08 March 2018
The super powers of the materials in our jeans, suits, and mattresses require textile innovation, something at which American researchers, engineers, and designers in the textile industry excel.
Secret Life of Fabric
Americans are hard on our jeans and we put them through a lot of washings. Many of us don't hang up our suit jackets right away, instead draping them over the arm of a chair when we get home. We expect them to hold their shape anyway, and they often do. Yoga pants are supposed to hold our bellies in, stretch in downward dog, and breathe to keep us cool at the same time. We want the seams of snow pants to keep water at bay so our kids can stay outside longer.
That's just our clothes. There's also a huge world of industrial fabrics from mattresses and the seats in your car, to the lab coats that protect against chemical agents, and the gloves that emergency medical personnel wear to avoid contamination. The super powers of all these products require textile innovation, something at which American researchers, engineers, and designers in the textile industry excel.
Iconic Brands Set High Standards
Brands like Levi's, and retailers with their own clothing lines like Target, set quality standards for their jeans, shoes, and raincoats regardless of whether the garment is sold in Minnesota or Mumbai, India. The top sellers of protective gear have to be certain they don't expose emergency responders to infectious, biological, or hazardous material.
Before all of these products make it to your closet or the firehouse, there's a vast unseen world of business-to-business connections. Producers like Precision Custom Coatings (PCC) specialize in myriad essential textile elements — seam sealing tapes, interlinings, and films — that help give materials their strength, flexibility, breathability, or water and flame resistance.
PCC says they successfully out compete their global rivals because they reliably meet the requirements of the trusted global brands, and at the same time meet all of the environmental and safety standards set by different governments. Doing so is not only a legal requirement for brands selling in these markets, it has also become an important selling point to informed customers who want to connect with their trusted brands' approach to quality and sustainability.
Not Just Waterproof, Competition Proof
PCC is an American company founded in 1987. In the three decades since, they became a leading producer and global supplier of special components for garments. PCC says it has the flexibility and motivation to work with end-use manufacturers to create new products in automotive, healthcare, home furnishings, footwear, luggage, and protective clothing to meet their current and future needs.
Headquartered in Totowa, New Jersey, PCC conducts R&D in the United States, where the company has also service-based employees including customer service agents and marketing professionals. They maintain offices in 20 countries. Most of their clients in the garment industry are in Asia, but PCC maintains a 210,000 sq. ft. mill in New Jersey with 300 employees who manufacture mostly for U.S.-based customers.
The company says when the customer is in the United States, the product comes from the Totowa mill, but that it makes sense to produce in Asia for the customers in Asia. Their growing business in Asia supported their U.S. manufacturing and enabled the company to expand significantly into industrial applications, where the company is seeing strong demand for bedding and automotive products.
Sleeping Well in the Value Chain
PCC partnered with Sleep Well, a Maryland-based manufacturer, to develop mattress encasements and smart pillows. Federal regulations on mattress materials have fueled some of this business for PCC, but so has a heightened consumer awareness of the health benefits and corresponding demand for cooling materials to get better sleep. And, what parent doesn't want better protection for the mattress under its little bed-wetters?
When you lie on the mattress in the store, or choose your favorite skinny jean at the Gap, you're not thinking about the materials a company like PCC made for the manufacturer, but you are probably making your selection based in the qualities of the bed or garment that PCC's products made possible.
PCC is just one example of an American company competing successfully in a fully global industry. The focal point of end production, particularly for clothes, may have shifted to Asia, but frequently the research and development in these fast-evolving industries thrive right here. Companies like PCC see vast opportunities to grow their businesses by providing unique value in global supply chains.
© The Hinrich Foundation. See our website Terms and Conditions for our copyright and reprint policy. All statements of fact and the views, conclusions and recommendations expressed in this publication are the sole responsibility of the author(s).
---