Free trade agreements
Trade facilitation agreement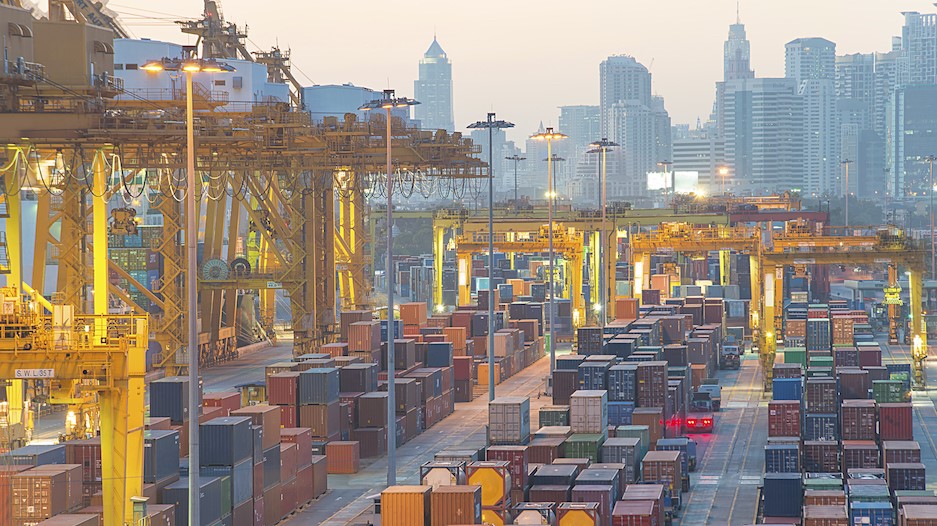 ---
Published 22 August 2016
The 2014 Trade Facilitation Agreement (TFA) was negotiated to expedite "the movement, release and clearance of goods, including goods in transit." Full implementation of the TFA could reduce costs for low income to upper-middle income countries.
Members of the World Trade Organization (WTO) negotiated the 2014 Trade Facilitation Agreement (TFA) to expedite "the movement, release and clearance of goods, including goods in transit." The TFA will come into force when two thirds of all WTO Members accept the agreement.
What's in the Agreement?
The TFA contains 24 Articles focusing on the operations of border agencies. Provisions prompt customs authorities to operate in a transparent manner and emphasize methods to make customs authorities more efficient. For example, the TFA urges Members to, "measure and publish their average release time of goods," and maintain a risk management system for customs control. The Agreement encourages Members to maintain a "single window" for traders to submit documents and data for import, export, or the transit of goods. The TFA addresses trade community consultation, processing procedures, and advance rulings.
Why focus on transparency and public engagement?
Establishing regular communication with the trade community encourages greater procedural transparency and enables border authorities to make more informed decisions, which can help alleviate delays at the border. Article 2 of the TFA urges Members to provide an opportunity for traders and interested parties to comment on new rules and regulations before they are finalized.
With the advent of mobile communications, border agencies can easily employ mobile applications to coordinate consultations, distribute new rules and regulations, and accept questions and comments. The TFA also limits the fees and charges for customs processing "to the approximate cost of the services rendered," reducing opportunities for graft. In these and other ways, implementation of the TFA is expected to improve impartiality, non-discrimination, and transparency at the border.
How can TFA measures lower trade costs for low income economies?
Trade costs and customs clearance times can be reduced by simplifying trade documents, accepting copies rather than original documentation, and shifting from paper to electronic exchange of data and automated border procedures. TFA provisions that prompt Members to update procedures and conduct post-clearance audits also reduce delays while maintaining customs control. To improve efficiency, the TFA promotes the use of "authorized operators" systems for traders with a good record of compliance with customs. Low income economies can gradually adopt customs procedures that accelerate clearance times while maintaining customs control.
Full implementation of the TFA could reduce costs by 14.6% to 16.5% for low income to upper-middle income countries. (OECD)
The TFA also has important provisions intended to improve the sequence of customs procedures. For example, Members agree to maintain procedures that facilitate electronic document processing before arrival of goods at the border. Members also agree to release goods before "the final determination of customs duties, taxes, fees, and charges." Border authorities often provide written decisions or advance rulings on the tariff classification and origin of goods prior to import. Under TFA, Members are to issue advance rulings in a "reasonable, time bound manner." Traders around the world rely on these advance rulings to provide certainty and confidence in the treatment of imports, exports, and transit goods.
How is the approach to TFA implementation different from past agreements? 
As with other WTO agreements, developing country members have a greater period of time to implement TFA provisions and can begin with the provisions they determine will most effectively improve governance, transparency, and reduce clearance times. TFA contains innovative trade capacity building provisions to help developing countries acquire technical assistance to implement the agreement.
The WTO developed a Needs Assessment Program to assist developing and least-developed Members self-determine what's required to implement the agreement, the time needed to implement each provision and technical assistance needs. Several Member countries, international, and regional organizations have committed funding and developed programs to support TFA implementation by developing countries. These programs are designed to help countries upgrade their hard and soft infrastructure, train human resources, and create more transparent and responsive border agencies.
Resources:
World Trade Organization
Trade Facilitation Agreement Facility
Organization for Economic Cooperation and Development (OECD)
© The Hinrich Foundation. See our website Terms and Conditions for our copyright and reprint policy. All statements of fact and the views, conclusions and recommendations expressed in this publication are the sole responsibility of the author(s).
---