US-China trade
The World Turned Upside Down: America, China, and the Struggle for Global Leadership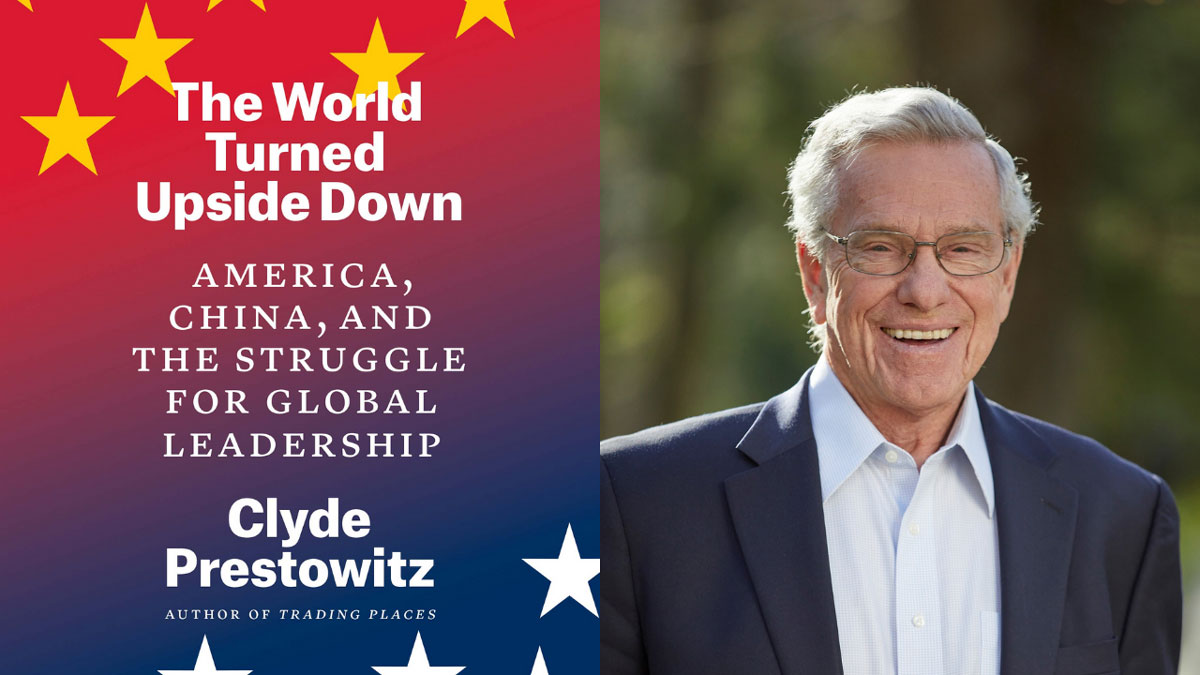 When China joined the World Trade Organization in 2001, most experts expected the WTO rules and procedures to liberalize China and make it "a responsible stakeholder in the liberal world order." But the experts made the wrong bet. China today is liberalizing neither economically nor politically but, if anything, becoming more authoritarian and mercantilist.
In this book, notably free of partisan posturing and inflammatory rhetoric, renowned globalization and Asia expert Clyde Prestowitz describes the key challenges posed by China and the strategies America and the Free World must adopt to meet them. He argues that these must be more sophisticated and more comprehensive than a narrowly targeted trade war. Rather, he urges strategies that the United States and its allies can use unilaterally without contravening international or domestic law.
'The World Turned Upside Down: America, China, and the Struggle for Global Leadership' by Clyde V. Prestowitz is available for purchase on Amazon, Book Depository, Yale University Press.
© The Hinrich Foundation. See our website Terms and conditions for our copyright and reprint policy. All statements of fact and the views, conclusions and recommendations expressed in this publication are the sole responsibility of the author(s).
---
Book reviews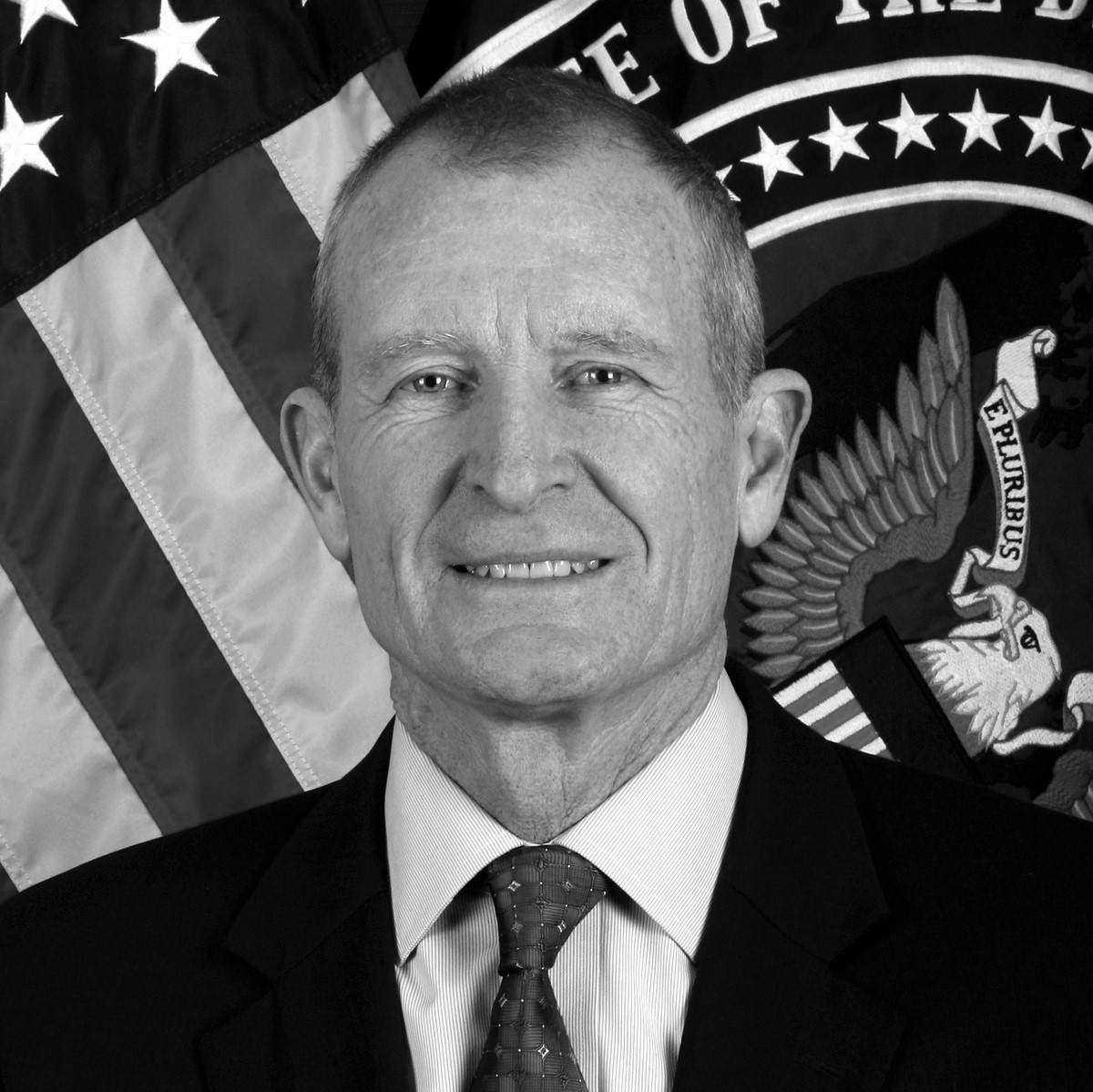 "Clyde Prestowitz presents the most comprehensive and practical plan yet to meet the Chinese Communist Party's grave challenge to the United States."
Dennis Blair, former Director of National Intelligence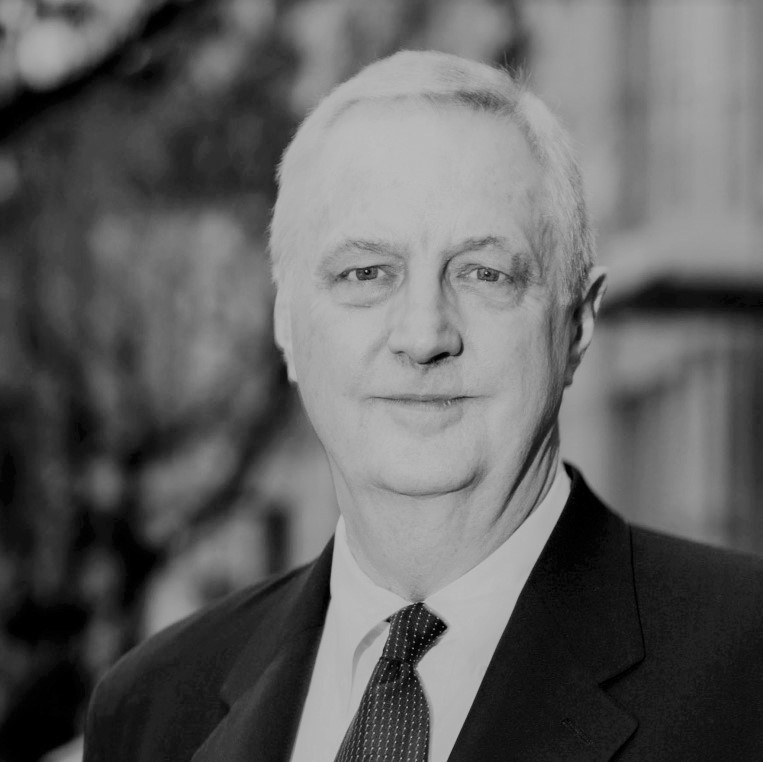 "How did America and other advanced democracies find themselves increasingly beholden to the Chinese Communist Party? Seasoned Asia hand Clyde Prestowitz' wide-ranging exposé unpacks the long road to this current disturbing reality, while offering a sober and sensible blueprint for pushing back against the PRC's malign activities in the US and around the world."
David Shambaugh, Author of Where Great Powers Meet: America & China in Southeast Asia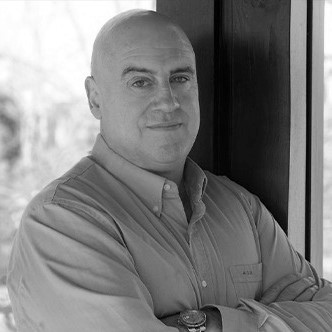 "Many books have described what China is, where it is going and where it comes from. What makes this book unique is Prestowitz's detailed prescription for how the US should change to face China. Every political, academic and business leader who cares about democracy and the free world should read this book and follow its advice."
Alberto Forchielli, Chairman and CEO of Mandarin Capital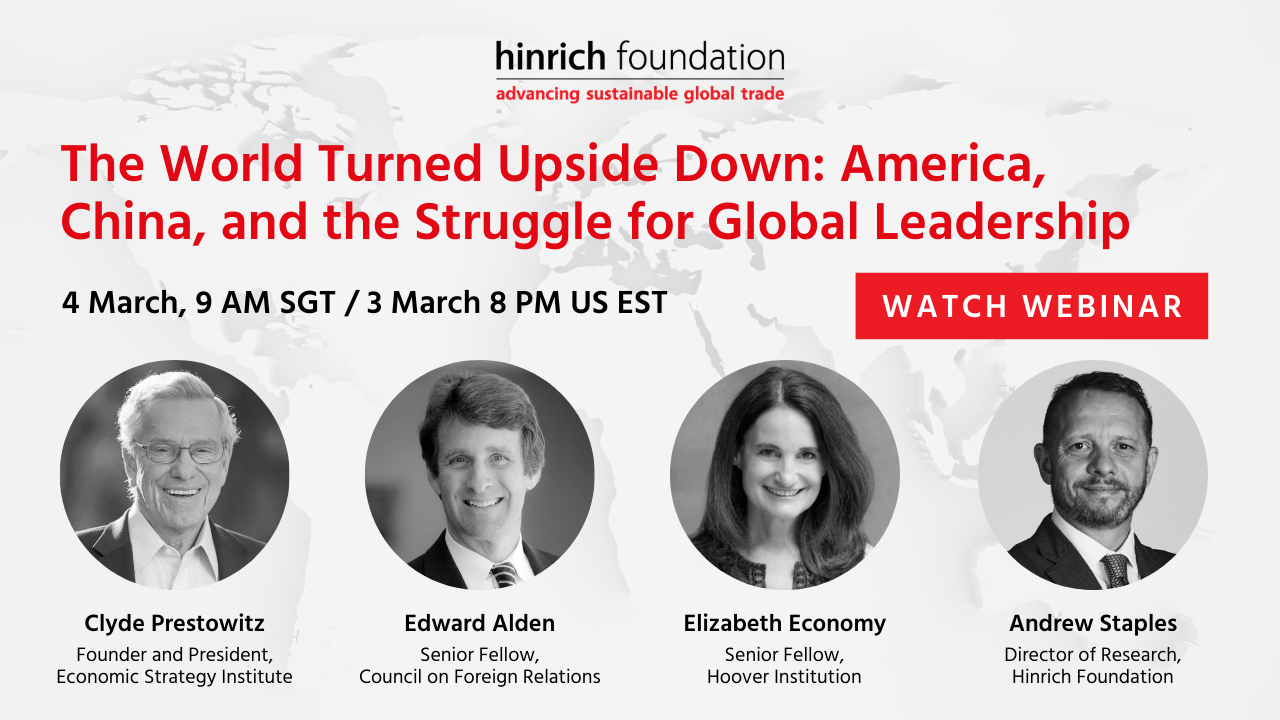 The World Turned Upside Down: America, China and the Struggle for Global Leadership
08 March 2021
The Hinrich Foundation hosted renowned economist, globalization and Asia expert Clyde Prestowitz to review and discuss his new book, 'The World Turned Upside Down: America, China, and the Struggle for Global Leadership'. In a wide-ranging discussion with Dr. Elizabeth Economy of the Hoover Institution and Edward Alden of the Council on Foreign Relations, the panel discussed alliances, dependency and the implications of a new US industrial policy for China.