Trade and technology
Controls on semiconductor trade are a harbinger for "techno-nationalism"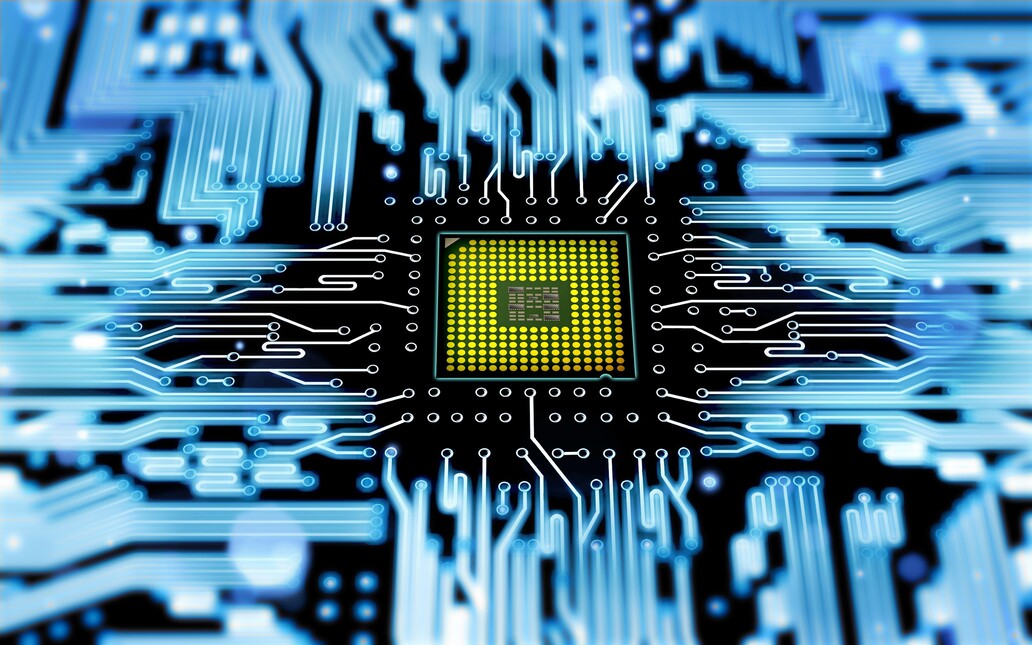 ---
Published 11 June 2020 | 10 minute read
Major nations are in a race to achieve supremacy in the "technologies of the future". What these new technologies have in common is the semiconductor microchips that drive them. The controls on trade in semiconductors is now a harbinger for how "techno-nationalist" trade policies are reshaping global supply chains.
Major nations are in a race to achieve supremacy in the "technologies of the future" that include data analytics, robotics, AI and machine learning, surveillance technology and 5G networks. What all these new technologies have in common is the semiconductor microchips that drive them. Gaining the technology upper hand requires the secure production or supply of advanced semiconductors, which makes the controls on trade in semiconductors a harbinger for how "techno-nationalist" trade policies are reshaping global supply chains.
China's failure to launch?
The global semiconductor industry was historically dominated by a small group of primarily American semiconductor companies. In the past two decades, a handful of Asian semiconductor companies including Toshiba (Japan), Samsung (South Korea) and TSMC (Taiwan), have managed to grow market share. Latecomers in Asia benefited from a combination of ambitious industrial policies and government support, a narrow focus on specialization and innovation, and access to key foreign partnerships and foreign direct investment.
The Chinese government seeks to replicate these models on a much larger scale under its Made in China 2025 industrial policy. Geopolitics may prevent China from achieving its goals. Key Chinese tech firms, including Huawei, HikVision, and SenseTime, now find themselves on a US restricted entities list, which means "controlled" American technology may not be sold to them.
China's push to reduce semiconductor tech dependence
The Chinese market is almost entirely dependent on foreign firms for microchips. Domestic production accounts for just nine percent of China's semiconductor consumption – leaving 91 percent of China's demand to be satisfied by imports, 56.2 percent from the United States.
Yet semiconductor technology is vital to China's manufacturing base and to China's top exports that include smartphones, personal computers, and smart televisions. China's continued dependence on US and foreign semiconductor technology has been a catalyst for Beijing to double down on policies to promote homegrown companies.
China's National Integrated Circuit Plan calls for US$150 billion in R&D funding from central, provincial and municipal governments, twice as much as the rest of the world combined. US companies spent US$32.7 billion on R&D in 2018, followed by European companies (US$13.9 billion), Taiwanese companies (US$9.9 billion), Japanese companies (US$8.8 billion) and Korean companies (US$7.3 billion).
Some 30 new semiconductor facilities are either under construction or in the planning stages in China – more than any other country in the world. But even the most sophisticated fabricator in China must rely on licensing chip designs from foreign firms and on high-volume commercial production lines outside of China. And foreign firms still dominate niches in China's semiconductor market such as microchip packaging and testing, semiconductor equipment, memory and AI chips, as well as contract microchip making.
National champions require international supply chains
China is not alone in its interdependence on global value chains. Leading American, European, Japanese and South Korea semiconductor companies have all developed and optimized geographically dispersed production networks. Research and development, design, manufacturing, assembly, testing and packaging have become hyper-specialized with activity taking place across multiple countries as microchips cross borders dozens of times before being finally embedded into a finished product.
Chinese tech companies have been able to grow and innovate because of unfettered access to collaborative relationships with foreign research and academic institutions, as well as access to foreign companies through acquisitions and (often state-funded) mergers – until recently.
American trade countermeasures
The US government has taken steps to block Chinese acquisitions and investments in American technology companies and has also made critical changes to the US export controls program. The US Department of Commerce manages a list of "emerging" and "foundational" commercial technologies or products which can be used for military purposes. It recently expanded the technologies included on the Controlled Commodity List (CCL). Technologies on the CCL require issuance of an export license prior to sale and transfer to a foreign market.
An export control is not, by itself, a prohibition to sell or buy a traded good. In the vast majority of cases, when the facts surrounding a controlled item are reviewed (including who the buyer is and how the controlled item will be used), US government agencies issue export licenses. But export controls and related measures add a layer of uncertainty to global value chains, potentially turning long-time suppliers into unreliable suppliers.
Part and parcel of the Chinese Communist Party's approach to leapfrogging in the semiconductor industry is to appropriate special technology funding toward "military-civil fusion," designed to bring tech startups and private companies together with the People's Liberation Army. The deepening of those direct links virtually ensures that innovations and technologies pertaining to industries of the future will be considered by the US government as dual use technologies subject to scrutiny, control and prohibitions when it comes to exporting them from the United States, especially to China.
A special designation
US companies or individuals may also be denied or restricted from doing business with restricted entities/parties or with "specially designated nationals". In May 2019, the US government designated Huawei, China's telecommunications giant, a restricted entity. In this scenario, the application for an export license to a Huawei entity would be presumed denied, effectively banning the sale of American technology to Huawei or any of its 68 non-US affiliates in other countries.
The designation has widespread ripple effects. Huawei purchased some US$70 billion components and parts from more than 13,000 suppliers globally in 2018 – approximately US$11 billion worth of microchips from American technology companies alone. American companies may not sell to Huawei and Huawei must replace all US technology from its smart phones, which previously included US radio frequency chips, DRAM and NAND chips, design software and Google's Android operating system.
Prohibitions may be applied to individual end-users, to financial institutions that may seek to process transactions for a restricted buyer or supplier, and to academic and research institutions that may be prevented from using technologies from restricted entities in their research.
Driving a wedge and choosing sides
Washington's countermeasures aim to impede the Chinese Communist Party's ability to promote US technology and intellectual property transfer to Chinese entities – either by stopping sales of technology, stifling investment flows into China's semiconductor industry, or blocking the acquisition of strategic assets from US and foreign companies by Chinese state-backed entities.
This evolving trade policy landscape will inevitably lead to the reconfiguration of global value chains as companies comply with export restrictions. Foreign companies that seek to maintain their relationship with a restricted entity must reduce the value of US content to below an acceptable "de minimis" level, increase the value of non-US made products in their sourcing and production, or avoid doing business with US companies altogether. This has induced companies to move value-added operations out of the United States, to ring-fence operations in China, or to consolidate into more vertically integrated value chains.
In an attempt to close the de minimis loophole, the US government has modified the "foreign direct product" rule. In the example of Huawei, this change prevents foreign manufacturers from supplying Huawei, the Chinese tele-communications manufacturer, with microchips and other products, if the production of these items uses any U.S. technology, including manufacturing equipment, designs or software. U.S. firms dominate these technology niches.
This change was clearly aimed at Taiwan Semiconductor Manufacturing Company (TSMC), which manufacturers microchips for HiSilicon, Huawei's subsidiary. Cutting off the supply of microchips to HiSilicon presents an existential crisis for Huawei, as no Chinese companies are capable of producing leading-edge microchips on par with TSMC and other foreign manufacturers.
Compliance has become more complicated as the ranks of restricted entities swell. Nearly 170 Chinese individuals and entities (across a wide swathe of industries) are on the US Specially Designated National list. US companies must navigate restrictions that are enforced by more than a dozen different US government agencies.
American firms are also concerned about diminished opportunities to do business in key global value chains, effectively ceding market share to Chinese and other foreign firms not under similar restrictions. Limited or foregone sales in China may reduce funds for R&D. Restrictions also choke off collaborative innovation across specialized clusters and between human capital networks. Huawei and other Chinese tech companies are looking to withdraw from US.-influenced supply chains, forming alliances with non-American technology companies, putting TSMC, Samsung and others in the position of having to choose sides.
Just the beginning
When Washington announced Huawei would be placed on the US Restricted Entity List, Huawei's management tapped 10,000 engineers, requiring them to work continuously in shifts to re-write code and re-design specifications so that Huawei might minimize the damage of US export controls.
The United States is not alone in its trade countermeasures. Europe is also turning to techno-nationalism. Brussels recently issued a report that emphasized the importance of working with America to create an economic model that would compete directly with Beijing, particularly with the intent of blocking the Chinese Communist Party's attempts to influence global standards in 5G and other next-gen technologies. Japan has blocked Huawei 5G technology.
By enacting policies intended to protect against theft or transfer of domestic semiconductor technology from opportunistic or hostile state and non-state actors, governments have opened more fronts in the deepening tech war with China, which portends to reshape existing global value chains for semiconductor production. And semiconductors are just the beginning.
© The Hinrich Foundation. See our website Terms and conditions for our copyright and reprint policy. All statements of fact and the views, conclusions and recommendations expressed in this publication are the sole responsibility of the author(s).
---