Sustainable trade
How the Philippines can use sustainability to attract FDI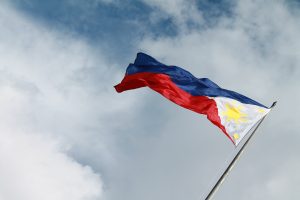 ---
Published 11 September 2018 | 4 minute read
The ongoing trade war between the United States and China gives Southeast Asian countries greater opportunities to attract more foreign direct investment (FDI).
One potential side effect of a protracted trade war between the world's two largest economies is multinational companies (MNCs) relocating supply chains from China to other Asian countries in order to avoid costly tariffs. This process will not happen overnight— but it does put Southeast Asian countries in a unique position to pitch themselves as the best alternative location for FDI.
FDI in the region
China has attracted the bulk of FDI in the Asian region for nearly 30 years, with FDI inflows into China totaling US $168 billion in 2017, a decline from its peak of US $288 billion in 2013. When compared with FDI figures in other Southeast Asian countries for 2017— Indonesia ($22 billion), Vietnam ($14 billion), Malaysia ($9.5 billion)— it's clear that there's a lot of money on the table if companies do decide to leave China in favor of setting up shop in Southeast Asia.
Although FDI inflows hit a record high of $10 billion for the Philippines in 2017, the country still lags behind its regional competitors. Despite being home to 16 percent of ASEAN's population, the Philippines managed to attract just eight percent of the total ASEAN FDI last year, according to a report by the American Chamber of Commerce in the Philippines.
As companies search for potential new locations to house their supply chains, how can the Philippines set itself apart as the best option for FDI? Especially when competing with other up-and-coming, high-powered exporters in the region like Vietnam and Indonesia?
A new report from the Hinrich Foundation shows that trade sustainability is rising in importance for MNCs when making decisions about FDI and sourcing. By supporting and enhancing its trade sustainability efforts, the Philippines can leverage sustainable trade practices to better encourage foreign investment in its economy.
MNCs focusing more on sustainable trade
The relationship of companies towards the importance of sustainability has evolved greatly over the past 20 years, according to the 2018 Hinrich Foundation Sustainable Trade Index report.  The index—built by the Economist Intelligence Unit— measures the ability of 19 Asian economies and the US to trade in a manner that supports the long-term goals of economic growth, environmental protection and social development.
Sustainability, which was once viewed as something that was merely "nice to have", has now morphed into a source of competitive advantage that helps companies win clients and countries attract FDI, the report states. Today, there is growing awareness about sustainability and pressure for change rising from multiple sources including consumers and investors, companies trying to stay ahead of the curve, and destination countries themselves.
Philippines on the road to sustainability  
The Philippines is already a leader in trade sustainability amongst low-income Asian economies, according to the 2018 Sustainable Trade Index. The country ranked tenth overall, outperforming some middle-income economies including Malaysia and Thailand in overall scores.
When comparing its performance relative to GDP, the Philippines' performance becomes even more impactful. The nation outperformed its GDP ranking by three places – one of the top overperformers along with Vietnam, India and Sri Lanka.
The Philippines has a number of strengths that it can utilize to attract more sustainable FDI in the future. According to the 2018 Index, the country boasts low tariff and non-tariff barriers to trade and low levels of air pollution, partially reflecting the country's lack of pollution-generating industries. Where the Philippines shines most in comparison to regional competitors is in educational attainment, a key indicator for trade and economic competitiveness. The Philippines outperformed all other low-income countries in education level.
With lower barriers to trade, a good environment and a highly educated workforce, the Philippines should be an ideal location for FDI. However,as with all of the economies on the Index, there are areas where the Philippines can improve its performance.
More work to be done to enhance competitiveness
The Philippines is home to some of the highest trade costs in the region— performing in the bottom half of index economies for legal system, infrastructure, logistics and corruption. It also scores near the bottom of the Index in technological innovation, which reflects a lack of critical investment in research and development (R&D).
As companies increasingly start looking beyond China for supply chains, the Philippines— and all Southeast Asian nations— would do well to remember that sustainability is increasingly at the forefront of company's minds when making FDI and sourcing decisions. By further enhancing its sustainability successes and consciously working to improve its shortcomings, the Philippines could better make the case for itself as an attractive hub for FDI in the region.
---