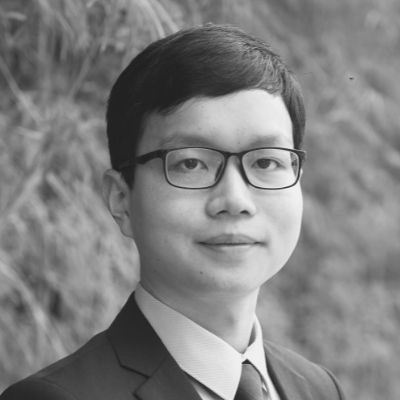 Xu Yuchao
CITIZENSHIP
China
HINRICH SCHOLARSHIP
NUS Lee Kuan Yew School of Public Policy
Singapore
Master in International Affairs, Class of 2022
"This scholarship is an important recognition. It has inspired me to become an advocate for mutually beneficial and sustainable global trade."
Scholar background
Based in Guangzhou, China, Yuchao is a Research Assistant at the Institute of Urban Management Studies, an affiliate of the Guangzhou Academy of Social Science. He is researching "International metropolitan strategies for Guangzhou and Greater Bay Areas" and has drafted report on "Guangzhou City population and strategies to 2050".
Prior to this, Yuchao interned at the Yuxian County Government, The Nielsen Company and Simon Wiesenthal Centre.
He completed a Bachelor of Public Administration at the Sun Yat-Sen University, Guangzhou, China. During his studies, Yuchao worked as a campus recruiting assistant for Teach for China, Beijing Lead Future Foundation and was an assistant at the Centre for Chinese Public Administration Research.
Personal statement
Having studied for five years to comprehend China's public policy, I developed a strong interest to be an analyst of China policy formulation and its potential global impacts.
During my undergraduate, other than actively participating in various research projects in Guangdong Province, I also received scholarships to participate in exchange programs in California, New York, Israel and Taiwan to gain a global perspective. In 2019, I worked as a Research Assistant at the Institute of Urban Management studies, a think tank in Guangzhou. Our team proposed strategies for maintaining steady and sustainable population growth for Guangzhou City till 2050, as Guangzhou has been under the pressure to secure its rank within the Greater Bay Area. These experiences have inspired me to delve deeper into the field of international affairs and apply for Lee Kuan Yew School of Public Policy at NUS.
Singapore, as a major trading and business hub, has been linked to ASEAN members, China, and India geographically, and to Australia and the US strategically, serving a unique vantage point for examining global issues. In the era of post-COVID-19, global trade, especially the supply chain of essentials, needs to be reviewed in a more holistic and dynamic framework. How to balance economic sovereignty and sustainable trade will be a heated topic globally.
At this very moment, I am very honored to receive this scholarship from the Hinrich Foundation. Outstanding scholars and alumni of the Foundation will provide me insights from their perspectives, aspiring me to learn, to grow, and eventually to be a strong advocate for sustainable global trade.