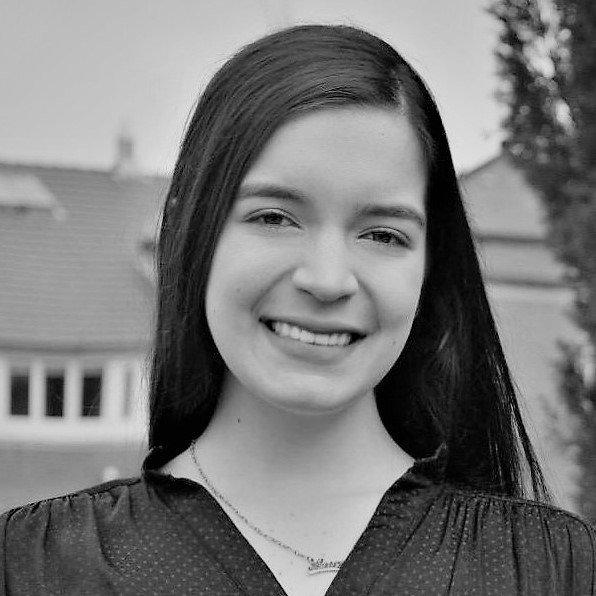 Ana Maria Puerta Sanchez
CITIZENSHIP
Colombia
HINRICH SCHOLARSHIP
University of Auckland
Auckland, New Zealand
Master of International Business, Class of 2021
"Being a recipient of the Hinrich Global Trade Leader scholarship constitutes a challenge. It inspires me to enhance my leadership skills to guide international trade towards the global society's sustainable growth."
Scholar background 
Born in Columbia, Ana graduated from Eafit University with a Bachelor's degree in Business Management, and then worked as a Research Assistant in the school's crop irrigation project. In this role, she worked closely with relevant stakeholders to gather crucial information and evaluate national and international business models of crop irrigation systems.
To achieve her dream, Ana decided to go to London and travel around the Europe to improve her English and had her first international exposure. Then she moved to New Zealand to pursue her master's degree in International Business at the University of Auckland. Ana now is also working as Nespresso Coffee Advisor at the Mesh Marketing, responsible for customer relationship management and customer satisfaction.
Personal statement
Inspired by my No. 1 coffee producer in the world - my Dad, I have been engaged in trade since I was a child and hoped I could trade our coffee brand "La Galicia" worldwide someday.
I started my journey with a Bachelor's degree in Business Management, where I had the opportunity to study international strategies, a subject to which I owe a significant part of my life's main inspiration in global trade. I realized there is so much complexity in the world as nations, businesses, and people significantly differ. Trading relationships would be successful only if these differences are considered, expecting economic benefits and social and environmental outcomes as the route for sustainable development.
Then I decided to pursue master's degree in International Business at the University of Auckland, a leading university in New Zealand where is known for its strong international reach and outstanding open trade policies.
I feel incredibly honored to be awarded the scholarship from the Hinrich Foundation and join the league of the Hinrich Global Trade Leaders. This achievement also reflects my strong leadership potential. With my masters' experience from UoA and the support provided by the talented foundation network, I will be fully equipped to implement the best sustainable practice in the coffee industry and advance sustainable global trade between nations, businesses, and people. 
As a global trade leader, I am committed to inclusive growth by leveraging on sustainable business practices which I can guarantee the future prosperity of my dream coffee business and strengthen my international experience.