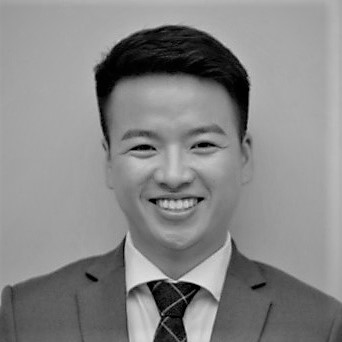 Tung Nguyen
CITIZENSHIP
Vietnam
HINRICH SCHOLARSHIP
RMIT University
Ho Chi Minh City, Vietnam
Master of Global Trade, Class of 2022
Co-sponsor: Louis Dreyfus Company
CURRENT EMPLOYMENT
Head of Grains & Oilseeds Vietnam
Louis Dreyfus Company, Ho Chi Minh City, Vietnam
"By being part of the Master of Global Trade program, I expect to seek a deeper understanding of new trade policy implications on commodities value chains."
Scholar background
Starting as a marketer of Toyota Tsusho in 2015, Tung then had an opportunity to become the youngest leader in Grain and Oilseeds in Vietnam market. He is Head of Grains and Oilseeds at Louis Dreyfus Company Vietnam, a leading global merchant firm with a 170-year history. The company is a global leader in agriculture, food processing, international shipping and finance. He manages the Vietnam commercial team for marketing and execution, leads distribution operations and defining commercial strategy in coordination with Singapore team for local market trading.
He earned a Bachelor of Laws degree focusing on business and contract laws from the National Economic University in Hanoi, Vietnam.
Personal statement
The world after the COVID-19 pandemic has been the hot topic that every country is seeking the answer to adapt to it brilliantly. By being part of the Master of Global Trade program, I expect to seek a deeper understanding of new trade policy implications on commodities value chain based on what the pandemic might have left to us. 
To give an illustration of what I mean, let's look at the case of manufacturing after COVID-19. China used to be a perfect example of the world's factory because of its strong ecosystem, low taxes and duties, and competitive currency practices. The whole world had relied on that comfortable system, until the day we all realized the notable effect when China began coughing. Quickly, countries started adopting new ways of doing business by shifting their reliance out of China, manufacturing by themselves or in other countries. There are plenty of opportunities created because of this event, and in order to extract the best value out of it, we need to master the new trade policy system.