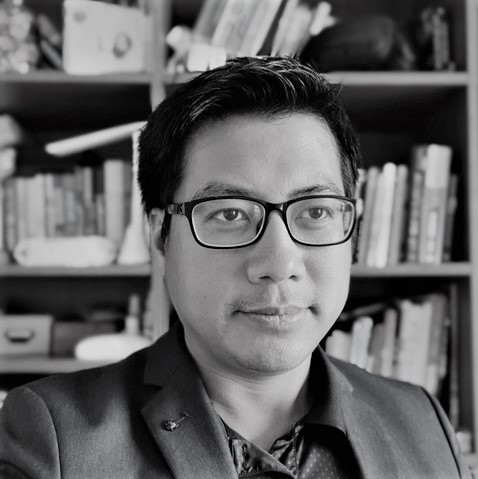 Hoang Nguyen
CITIZENSHIP
Vietnam
HINRICH SCHOLARSHIP
RMIT University
Ho Chi Minh City, Vietnam
Master of Global Trade, Class of 2022
Co-sponsor: Databrain
CURRENT EMPLOYMENT
Business Development Director
Databrain, Ho Chi Minh City, Vietnam
"Going global, you've got to observe, learn and develop, but being a global trade leader, you've got to share, inspire and expand."
Scholar background
An entrepreneur with 15 years of experience, Hoang is passionate about retailing and building a chain store, and has contributed to the sales and marketing of popular goods in B2B businesses. In 2005, he co-founded The Stationery Shop chain, which has four shops in three universities in Ho Chi Minh City.
Hoang is currently working as Business Development Director for DataBrain, a Vietnamese startup specializing in big data. It develops AI face recognition for retail channels, hospitality services and premises. He leads the strategic planning on sales and marketing, and provides support and advice on customer relationship management.
He is also a Co-founder and Deputy Director at Hoang Minh Company, which provides trading services for brewery companies in Vietnam. He is primarily responsible for the supply chain, sales and marketing, while serving as the Vietnam Representative of European companies for Barthhaas Group and Crisp Malting.
Personal statement
Since the start of my business learning until now, I have always desired to be an entrepreneur. I have followed this path from opening the first stationery retail shop in RMIT Vietnam, to founding the trading company that supplies hops and malt for the beer industry in Vietnam, and then joining a company that develops facial recognition technology. The knowledge and experience I learned from the local market has never failed to amaze me. The more I have observed around me, the more I would love to explore.
The first time I was introduced to the Master of Global Trade program, I was fascinated by the courses, including sales and cross-cultural negotiation, global market entry strategies, and managing across cultures, among others. Those interesting topics to be delivered by the experts and professors would definitely bring much value to me for my future as a businessman and as a supporter of the Hinrich Foundation network. The excitement that I would get more knowledge and shared experiences from some of the best really is a great feeling.
The Hinrich Foundation has given me some of the most important chances. While researching about the Foundation, I have understood that business is just part of a bigger circle. As the Founder Mr Merle Hinrich said, "Sustainable global trade requires mutually acceptable terms and balanced economic, social and environmental outcomes."
I believe in the mission statement, as the Hinrich Foundation's alumni community was created to connect, share and expand the network for sustainable growth. Being part of this circle, I am thrilled to be taught, coached and inspired, so that I can use the knowledge and experience for my own business. Let's start this amazing journey!