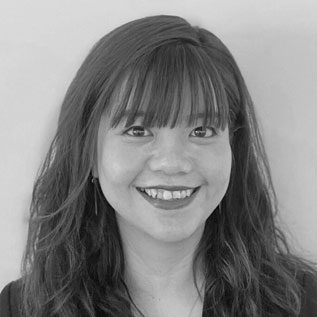 Hang Trinh
CITIZENSHIP
Vietnam
HINRICH SCHOLARSHIP
RMIT University
Ho Chi Minh City, Vietnam
Master of Global Trade, Class of 2023
CURRENT EMPLOYMENT
Policy Advisor - Agriculture
New Zealand Embassy, Hanoi, Vietnam
"This program brings together a diverse and incredible community of trade practitioners. There is so much we can share and learn from each other to transform the future of trade."
Scholar background
Hang is a Policy Advisor working primarily in the agriculture sector for the New Zealand Embassy in Hanoi. The Embassy's mission is to strengthen mutual growth between New Zealand and Vietnam in terms of political, trade and people-to-people ties.
Hang helps facilitates trade between New Zealand and Vietnam by providing interested parties advice and guidance relating to food safety policies and market access.
Focusing on international development and sustainability, she has 15 years' experience working in international non-governmental organizations and diplomatic missions. She played a key role in the development and success of the USAID/Vietnam Competitiveness Initiative Project to enhance transparency and understanding of administrative procedures.
Hang completed her Bachelor's of Arts in English Linguistics at Hanoi Open University in 2006 and earned a master's degree in Development Studies from Victoria University of Wellington in New Zealand in 2017. In 2022, Hang attained her Graduate Diploma of Global Trade at RMIT University through the Hinrich Global Trade Leader Scholarship Program.
Personal statement
I wish to expand my technical knowledge of trade and turn my focus towards its wide scale in relation to industry operations and business management. While the current work in agricultural trade and market access has offered me the knowledge, insights and regulatory engagement in the sphere of policy, I nurture an aspiration towards exploring and understanding the industry's dynamics, its operation, business development and practice, and strategy formation.
What the Master of Global Trade program offers is really unique and relevant – a combination of academic knowledge and industrial practices crafted for the sustainable future of trade. In the context of the global pandemic shaking the world's ground and disrupting trade, this program is a valuable opportunity for me to gain in-depth practical knowledge, play an active role in the industry and adapt to new challenges. I also appreciate how the program factors in courses such as Leadership and Ethics, and Managing Across Cultures in its design. These matters truly align with my values and professional ethics, and I am looking forward to being enlightened and engaged in the course discussion.
I believe this program will empower me to become a confident leader in trade. With the support and sharing from the Hinrich Foundation community, I believe the amount of knowledge, understanding and engagement I obtain will be invaluable for my career development.