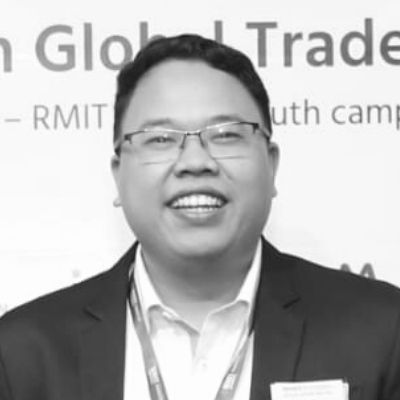 Nam Tran
CITIZENSHIP
Vietnam
HINRICH SCHOLARSHIP
RMIT University
Ho Chi Minh City, Vietnam
Master of Global Trade, Class of 2022
Co-sponsor: Saigon Southwest Trading
CURRENT EMPLOYMENT
Head of International Trade
Saigon Southwest Trading, Ho Chi Minh City, Vietnam
"The Hinrich Global Trade Leader Scholarship is a great opportunity for me to become a global trade leader and learn with new friends who are also potential strategic partners."
Scholar background
With more than six years of working in marketing and trade management, Nam is currently Head of International Trade at Saigon Southwest Trading, a global network member in the import and export industry. It connects quality consumer goods from Delta River to distributors in the region. In this role, he is responsible for promoting and increasing trade between Vietnam and other nations, leading discrete projects or horizontal objectives to deliver through change and complexity.
Previously, he had experiences with commercial firms such as Vietnam Trading Food, Pizza 4P's Corporation and Mylife Company. Besides that, Nam also has experience in delivering intensive research, analysis and action plans for a variet of business initiatives.
He holds a Master of Business Administration degree from Van Hien University and earned his Bachelor of Arts in Marketing from RMIT Vietnam.
Personal statement
The world in the digital age is changing so quickly compared to the time when students could get updates from a textbook to be prepared to work immediately upon graduation. Even the experienced employees have to struggle to find the most professional and effective way to integrate trade between Vietnam and the world.
Joining the Master of Global Trade program and the Hinrich Foundation community will help me quickly break through knowledge and experience, especially with the network of all trade-related industries.
This opportunity would not be possible without the sponsorship and dedicated help from the Hinrich Foundation. I believe this is a milestone to transform me to become one of the top trade leaders in the future.
The Hinrich Global Trade Leader Scholarship is a great opportunity for me to become a global trade leader, thanks to the professional knowledge and standards of the program. I will definitely learn interesting things with new friends who will most likely become my new strategic partners in the future.