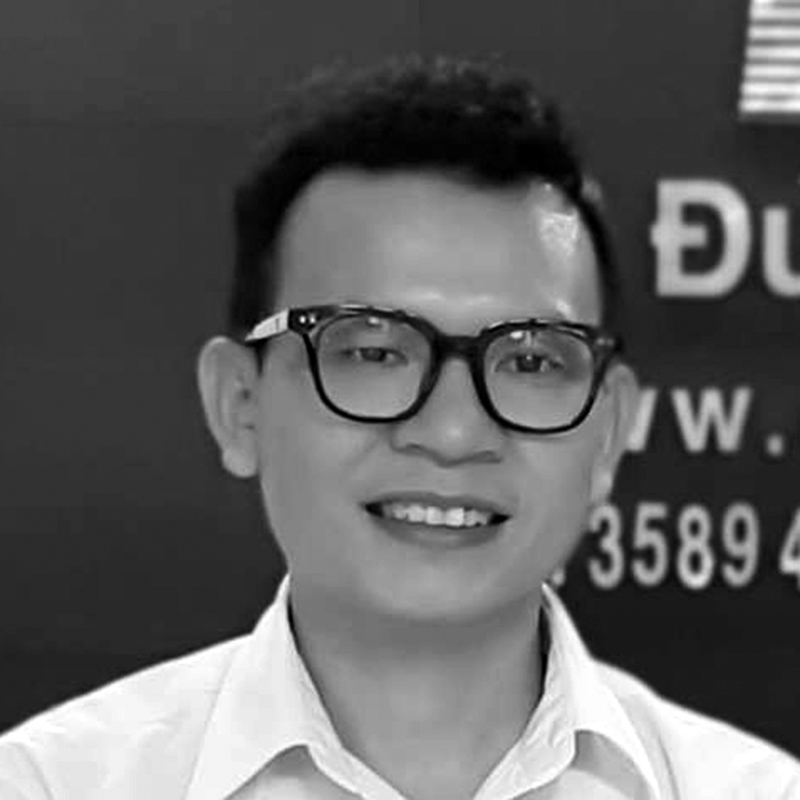 Huynh Nguyen
CITIZENSHIP
Vietnam
HINRICH SCHOLARSHIP
RMIT University
Ho Chi Minh City, Vietnam
Master of Global Trade, Class of 2021
Co-sponsor: Duc Thanh Wood Processing
CURRENT EMPLOYMENT
General Director Assistant
Duc Thanh Wood Processing, Ho Chi Minh City, Vietnam
"The Master of Global Trade, together with the Hinrich Foundation's pathway, is the best fit for me to achieve my career goal and a lifelong treasure."
Scholar background
Huynh is General Director Assistant at Duc Thanh Wood Processing. Established in 1991, Duc Thanh is one of Vietnam's leading manufacturers and exporters specializing in kitchenware, household utensils, home furniture, children's wooden toys and other customized products.
Huynh's responsibilities are to recruit, evaluate and mentor sales team members, and assist the CEO during meetings with customers. Huynh started his career in Duc Thanh as Planning Staff Member and Sales Representative from 2006, then he became Deputy Sales Manager in 2016 until 2019.
Huynh earned his bachelor's degrees both in Business Administration from the University of Economics Ho Chi Minh City in 2010 and the College of Foreign Economy and Relations in 2006.
Personal statement
I have worked in many different positions at Duc Thanh Company for nearly 15 years and had the opportunity to interact with many people in different roles which help me gained a lot of useful knowledge in my career and life.
Cooperating with the Hinrich Foundation is a great opportunity for me to gain more in-depth knowledge about global trade, such as how to approach and enter the global economic situation. It also includes selecting a suitable business model, analyzing data and business strategies to apply in our company, which are taught in the subjects Global Market Entry Strategies and Operations, and Business Data Analytics.
The Master of Global Trade is a special program designed by the Hinrich Foundation and RMIT University together with employers. It assists the scholars to gain not only comprehensive theoretical knowledge from lecturers and guest lecturers, but also practical implementation experience from fellow scholars in many different industries and sectors. I am proud to have been nominated to become one of my company's core leaders in the future and MGT is truly a solid platform to help me in my career.
The Hinrich Foundation has obviously brought many benefits and much useful knowledge to the community, helping individuals and businesses grow and succeed. I will utilize this knowledge to help my company grow, as well as to inspire the community to contribute to the development of the Foundation and make it stronger day after day.