Upcoming Events
Fifth Briefing: Enforcing US trade laws in a contentious global market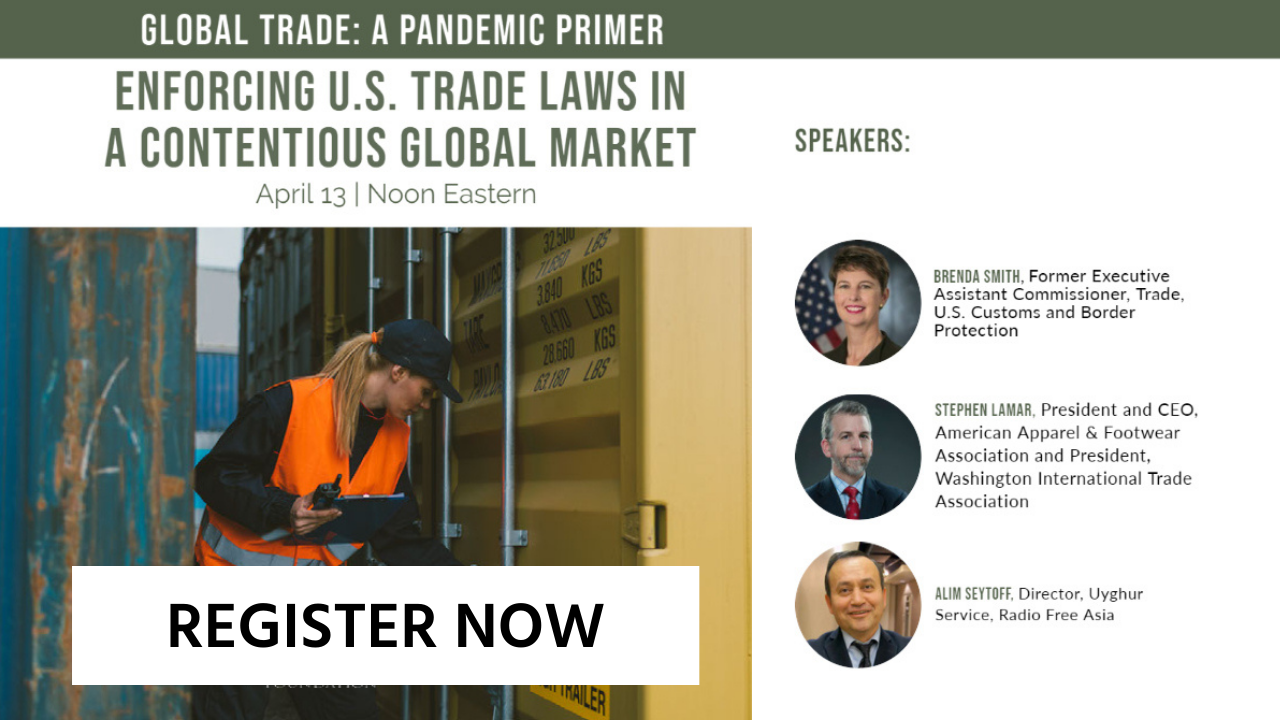 The webinar has ended. To watch the recap, click on the button below:
The US Customs and Border Protection is charged with enforcing more than 500 US laws and regulations governing international trade. The agency is increasingly in the spotlight as its enforcement becomes central to larger questions about US trade and human rights policy toward China, enforcing labor provisions in the US-Mexico-Canada Free Trade Agreement (USMCA), and policing digital commerce.
Meanwhile, American companies are again caught in the middle of an escalating trade and human rights war between China, the United States, the European Union, Britain and Australia.
Now the Biden administration has upped the stakes by declaring that China has committed "genocide and crimes against humanity" in the majority-Muslim and cotton-exporting region of Xinjiang, triggering a crisis for multinationals doing business there.
This National Press Foundation briefing, supported by the Hinrich Foundation, will explore how, and how vigorously, the Biden administration will enforce the trade rules and against which countries; what happens to companies caught in the crossfire; and the effects on global supply chains. Speakers include:
Brenda Smith, Former Executive Assistant Commissioner, Trade, U.S. Customs and Border Protection
Steven Lamar, President and CEO, American Apparel & Footwear Association and President, Washington International Trade Association 
Alim Seytoff, Director, Uyghur Service, Radio Free Asia