Digital development can be transformative for firms that can navigate new technologies, creating access to new markets and opportunities – if correctly leveraged. By helping businesses gain access to digital tools, governments can play a critical role in the growth of small businesses and local economies.
What are regional governments doing to facilitate the digital development of their economies? How can digital transformation contribute to the Sustainable Development Goals? Join our upcoming webinar to address these questions and learn how the digital economy stands to benefit micro, small and medium enterprises (MSMEs), if appropriate policies are in place. Hear the perspectives of stakeholders from the trade and MSME community, especially on digital trade, digital development, the challenges faced by small businesses, and how mismatched policies can impede development.
The distinguished speakers of the event are:
Deborah Elms, Founder and Executive Director, Asian Trade Centre
Natasha Beschorner, Senior Digital Development Specialist, World Bank
Sven Callebaut, Trade and Digital Trade Advisor, Ministry of Commerce, Cambodia
Lau Shih Hor, Co-founder and Chief Executive Officer, Elixir Technology Pte Ltd
This session will be moderated by Dini Sari Djalal, Associate Director (Editorial) at the Hinrich Foundation.
The discussion is based on a recent report by the Asian Trade Centre, Making digitalization work for small businesses in Asia.
---
The webinar has ended.
Hear from a panel of experts: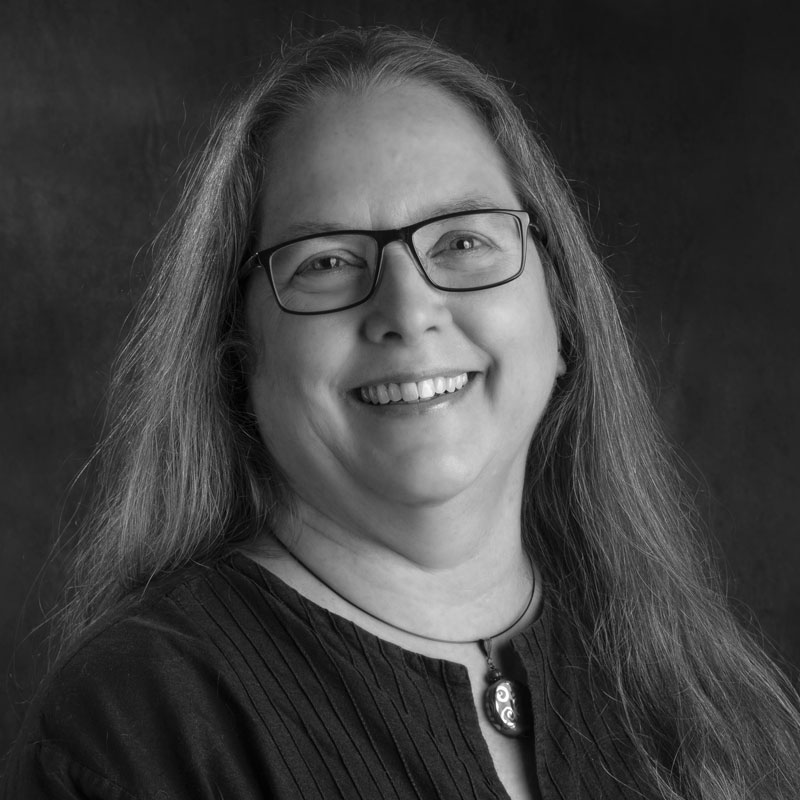 Deborah Elms
Founder and Executive Director, Asian Trade Centre
Dr. Deborah Elms is the Founder and Executive Director of the Asian Trade Centre and the President of the Asia Business Trade Association.
Concurrently, she is a member of APCO's International Advisory Council, the G20 Trade and Investment Research Network, and the Advisory Board of the Trade and Investment Negotiation Adviser at the United Nations Economic and Social Commission for Asia and the Pacific.
Dr. Elms has extensive experience working with governments, international organizations, and businesses and is one of the leading experts on trade policy in the region. She was also active in her past leadership posts in international trade groups having served on the Trade and Investment Council of the World Economic Forum from 2017 to 2019, the International Technical Advisory Committee of the Global Trade Professionals Alliance, as well as being the chair of its Working Group on Trade Policy and Law.
Prior to her current role, Dr. Elms was head of the Temasek Foundation Centre for Trade and Negotiations and Senior Fellow of International Political Economy at the S. Rajaratnam School of International Studies at Nanyang Technological University in Singapore.
Dr. Elms received a Ph.D. in political science from the University of Washington, an MA in international relations from the University of Southern California, and bachelor's degrees from Boston University. Dr. Elms frequently appears in the media to provide expert analysis on trade issues in the region and publishes the Talking Trade Blog.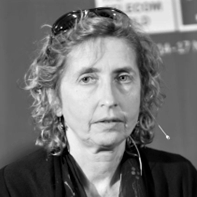 Natasha Beschorner
Senior Digital Development Specialist, World Bank
Natasha Beschorner is a Senior Digital Development Specialist in the World Bank's Digital Development Department, based at the World Bank Office in Manila. Natasha works on several areas of digitally enabled development, primarily on programs in Southeast Asia, South Asia and the Pacific Islands. Natasha manages a large portfolio of investment and policy-based projects and technical assistance programs supporting digital connectivity, digital government, digital ID and digital economy development, in collaboration with private and public sector partner institutions.
She has been with the World Bank since 1993 and was previously based in the World Bank office in Singapore. Her main responsibilities include design and management of investment projects and technical assistance programs on telecommunications reform, connectivity and ICT for development in East Asia and the Pacific. She works primarily on programs in China, Indonesia, the Philippines, and the Pacific Islands.
She is the author of Information and Communications in the Chinese Countryside: A Study of Three Provinces.
Natasha has a Bachelor of Arts from the University of Oxford, a Master of Arts from the University of London and a Master of Science in Information Technology/Information Systems from John Hopkins University.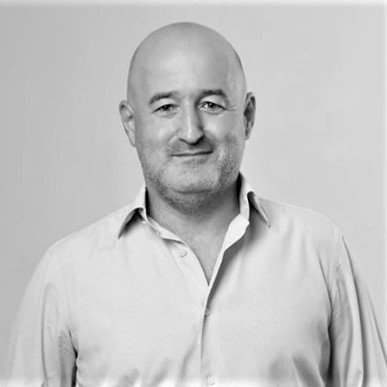 Sven Callebaut
Trade and Digital Trade Advisor, Ministry of Commerce, Cambodia
Sven is a senior adviser on trade, digital trade and e-commerce for Governments in Asia and the Pacific. He advises and guides Government leaders, donors, and regional organizations in Southeast Asia, mostly for Australian DFAT, the WTO and UN agencies. After a 13-year career as a trade adviser for UNCTAD, he went freelance and advised several Government ministries -in particular in Bhutan, Cambodia, Lao PDR, Myanmar, Tonga, Tuvalu and Vanuatu in accelerating their economic transformation, export diversification, digital transition, digital trade adoption.
Sven has served as an international trade adviser (part-time) to the Ministry of Commerce, Cambodia since 2003, in different capacities. He was part of the team supporting Cambodia's WTO accession, was the UNCTAD resident adviser for Cambodia and Laos in 2003-2008, team leader for the Cambodia Trade Strategy 2019-2023. He has advised three different ministers on trade policy, cross-border digital trade and trade integration. From 2017 to 2020, Sven also advised the Department of Trade, Ministry of Commerce of the Union of Myanmar.
Sven was a team leader or e-commerce counsellors on several digital trade related projects funded by Australian DFAT in Southeast Asia and the Pacific, such as those under the E-commerce Aid-for Trade Fund (Rounds 1 and 2), the ASEAN-Australia Development Cooperation Programme (AADCP) and the Capacity building programme for Cambodia, Laos and Myanmar (implemented by ERIA). Most recently, he partnered with the Digital Asia Accelerator funded by USAID for enhancing digital transformation in targeted ASEAN Member States.
Sven has strong academic and solid professional background – Master in International Economics from Sorbonne University in Paris and Diploma in Mastering Trade Policy from Harvard University, John F. Kennedy School of Government. Sven has been living in Phnom Penh, Cambodia since November 2003.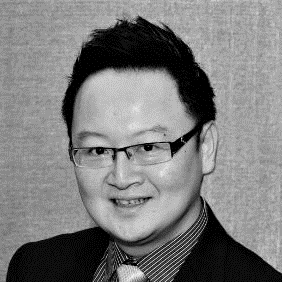 Lau Shih Hor
Co-founder and Chief Executive Officer, Elixir Technology Pte Ltd
Lau Shih Hor is Co-founder and Chief Executive Officer (CEO) of Elixir Technology, a progressive, leading tools and platform provider of next-generation Smart Nation Solutions. Shih Hor plays a critical role in overseeing the strategic direction, planning, operations, and business development for the company.
Under Shih Hor's agile and dynamic leadership, Elixir has helped many enterprises across industry verticals transform their business digitally via smart nation solutions that incorporate big data analytics and visualisation, video analytics, and IoT integration, among others.
A frequent speaker at events across the world, Shih Hor has successfully led the company into the global scene with Elixir's suite of Business Intelligence products to more than 600 customers in over 80 countries. Shih Hor is a recipient of the SCS Fellowship, an honour conferred upon individuals with significant contributions to the IT industry in Singapore.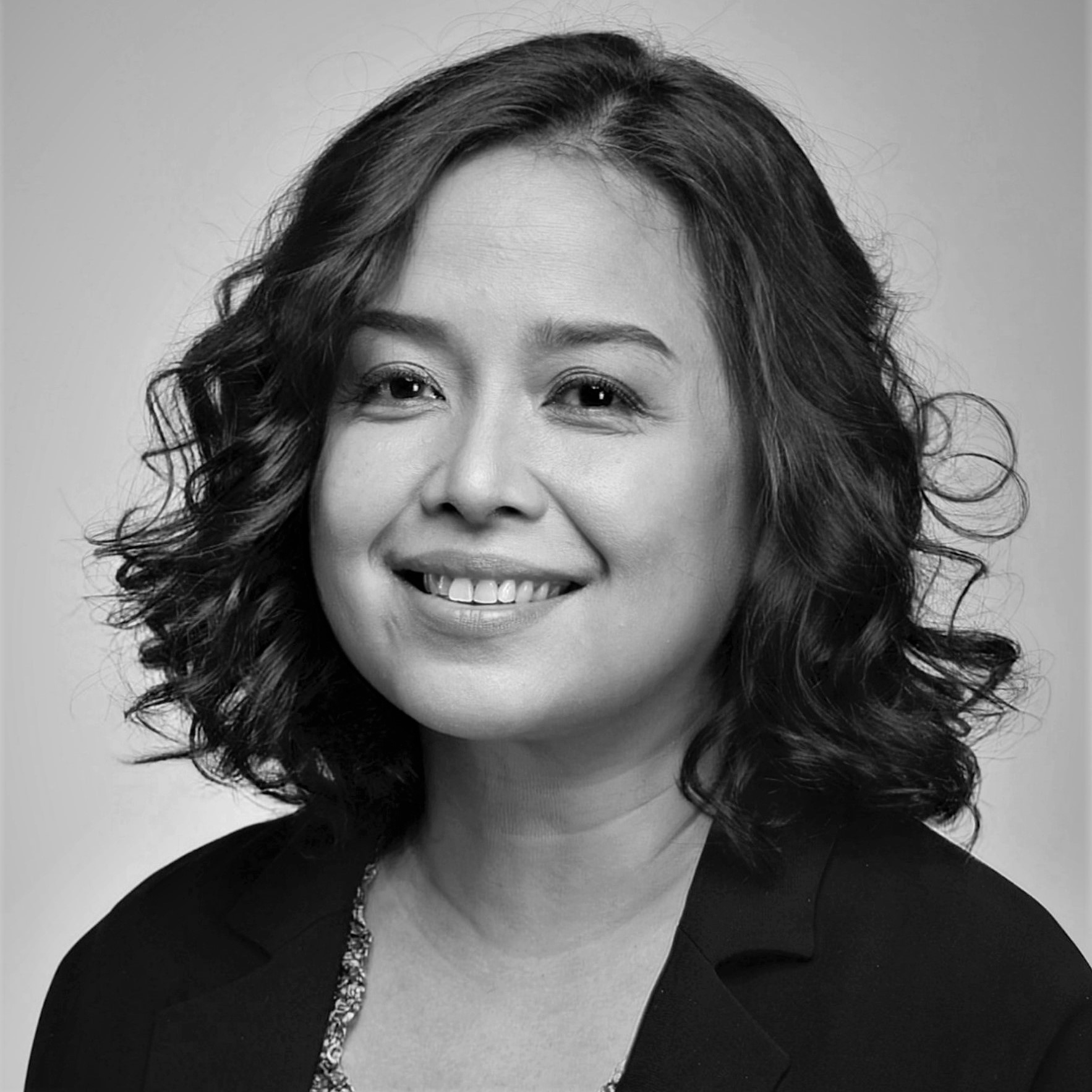 Dini Sari Djalal
Associate Director - Editorial, Hinrich Foundation
Ms. Djalal applies her two decades of communications and public policy experience in international development to advancing the Foundation's trade research program. 
In commissioning research and shaping content, Ms. Djalal works with contributors from various fora to publish and promote work that amplifies understanding of trade as a force for good.
Prior to joining the Hinrich Foundation, Ms. Djalal was a Senior Communications Officer with the World Bank for the East Asia and Pacific region, Media Manager with the APEC Secretariat in Singapore, and a consultant for Geneva-based organizations including the WTO and the Centre for Humanitarian Dialogue. She has contributed to publications by the National Bureau for Asian Research and Transparency International. Prior to working in international development, she was a journalist for international media outlets, including CNBC, Voice of America, and the Far Eastern Economic Review. 
Ms. Djalal has an MA in Development Studies from the School of Oriental and African Studies, University of London, and a BA in Anthropology (Honours) from University of British Columbia.