APPLICATIONS OPEN JULY 2020
RMIT University Master of Global Trade
In partnership with the Hinrich Foundation
This first ever Master of Global Trade develops next-generation global trade leaders.
We created this graduate program in partnership with RMIT and employers to equip graduates with the exceptional strategic and 21st century management skills required to drive the sustainable transformation of global value chains. Find out how to become an Employer Partner or a Global Trade Leader scholar.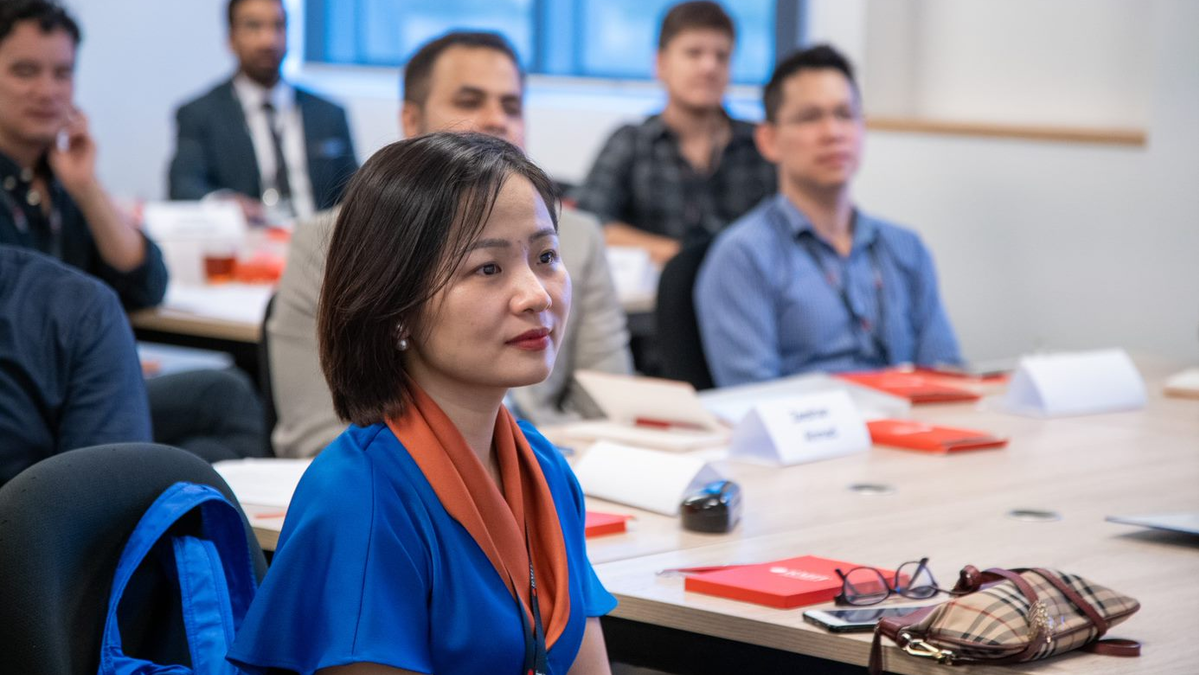 from our founder
"A unique program cultivating talent to transform trade."
Merle A. Hinrich
Developing talent to drive sustainable trade
Unique skillsets and leadership talent are vital to driving the sustainable transformation of trade and global value chains.
The program pioneers a new approach to curriculum development and learning through the collaboration of businesses, academia and the non-profit sectors.
Instruction is delivered by practitioner-professors with lifelong experience in global trade and guest lectures by Employer Partners.
"This program enabled me to understand global trade trends and to make sense of the complexity of cross border trade activities, for more efficient outcomes."

Binh Le

- Director of Global Trade and Customs and Integrated International Tax and RMIT scholar
Become a global trade leader
The 12, one-month courses are delivered over a 15-month period via blended learning, allowing for full-time work while studying.
Graduates gain a deeper understanding of global trade business based on critical thinking and analysis with a cross-discipline perspective. Courses include:
Global market entry strategy
Sales & cross-cultural negotiation
International logistics
Business data analytics
Leadership & ethics and more
Participants have an average of 12 years' work experience in sectors ranging from electronics manufacturing to export-import trade finance.
The Hinrich Foundation offers scholarships covering 2/3 of tuition for the Master of Global Trade degree which is conferred by RMIT University Australia. Graduates are invited to join the Hinrich Foundation Alumni Association where they have access to lifelong learning and a global network of people engaged in trade. 
Meet our RMIT Hinrich scholars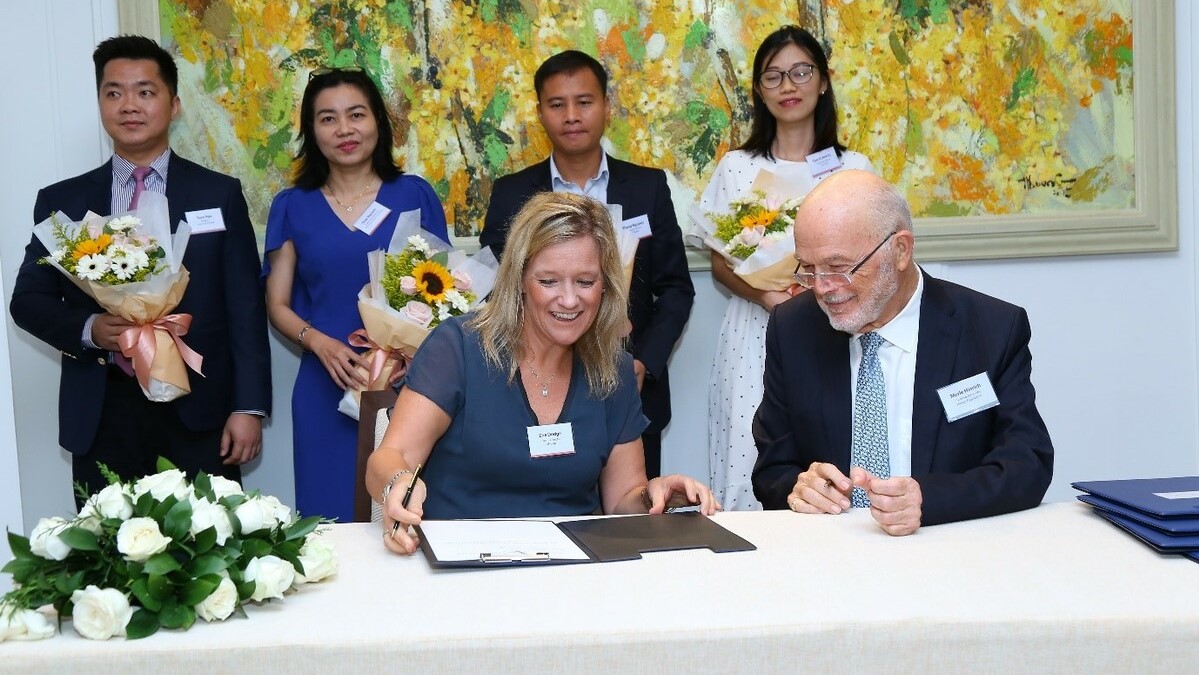 "At VF Corp, to stay ahead, we must cultivate talent with an understanding of trade, geopolitics, risk analysis, financial management and sustainability."

Ms. Zoe Dodge

- Country Director, Vietnam, VF Corp
Become an employer partner 
To succeed in a complex, fast-changing and knowledge-intensive environment, companies in trade need to attract, train and retain the best talent possible.
The Master of Global Trade was developed by employers, for employers, to build the essential talent required to grow businesses sustainably in an increasingly uncertain environment.
The Hinrich Foundation funds and offers co-branded scholarships for our Employer Partners to develop their leadership talent.
Employer Partners include Avery Dennison, Siemens Healthcare, Samsung, VF Corp, HSBC, KMPG, BIDV, Sam Agritech, QV Seafoods, NaFoods and Duc Thang Wood, among others. Together, they employ 900,000 employees worldwide and generate $400 billion in annual revenue.
Interested in more partnership details? Contact us to discuss how we can work together.
In the news
Read about the program in the news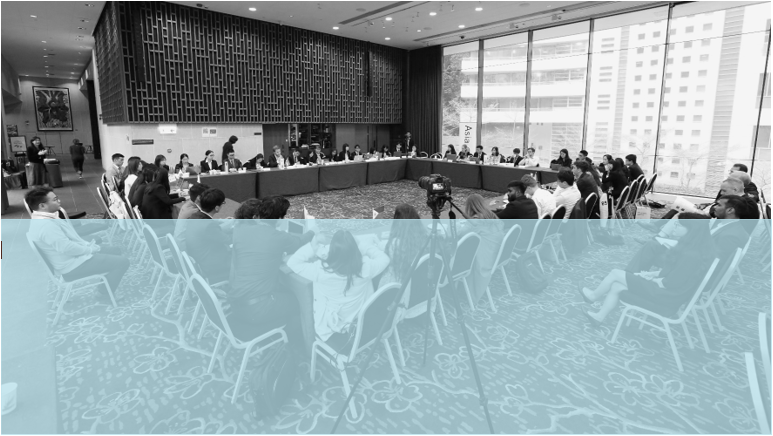 Events
Read about our events with RMIT