First milestone with graduate certificate of global trade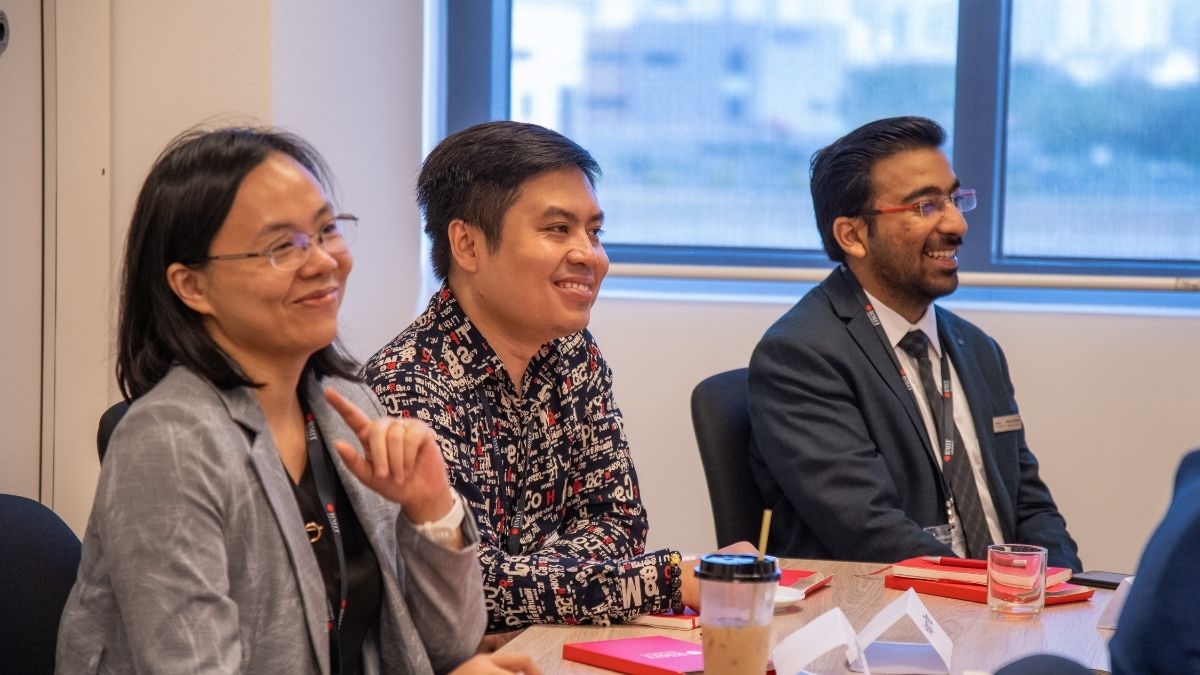 ---
Published 30 September 2020 | 5 minute read
"I came into the program expecting to face challenging, thought-provoking course work and invigorating lectures. I got more than what I had expected."
"March comes in like a lion and goes out like a lamb"- Thomas Fuller.
The quote sums up my first month in Ho Chi Minh City, Vietnam, and the commencement of the Master of Global Trade (MGT) program. I had received the prestigious scholarship from the Hinrich Foundation Alumni Association to take the MGT program at the Royal Melbourne Institute of Technology (RMIT) in Vietnam.
I took the plane from New Delhi, India, wearing rubber gloves, unwilling to touch anything at the airport, and a mask on my face to protect me from any virus. Upon my arrival in Ho Chi Minh City, I was nervous but ready to embark on a new journey. I was setting out on a quest to hone my skills and learn from experienced professors and a cohort of 25 scholars with an average of 12 years' work experience in trade.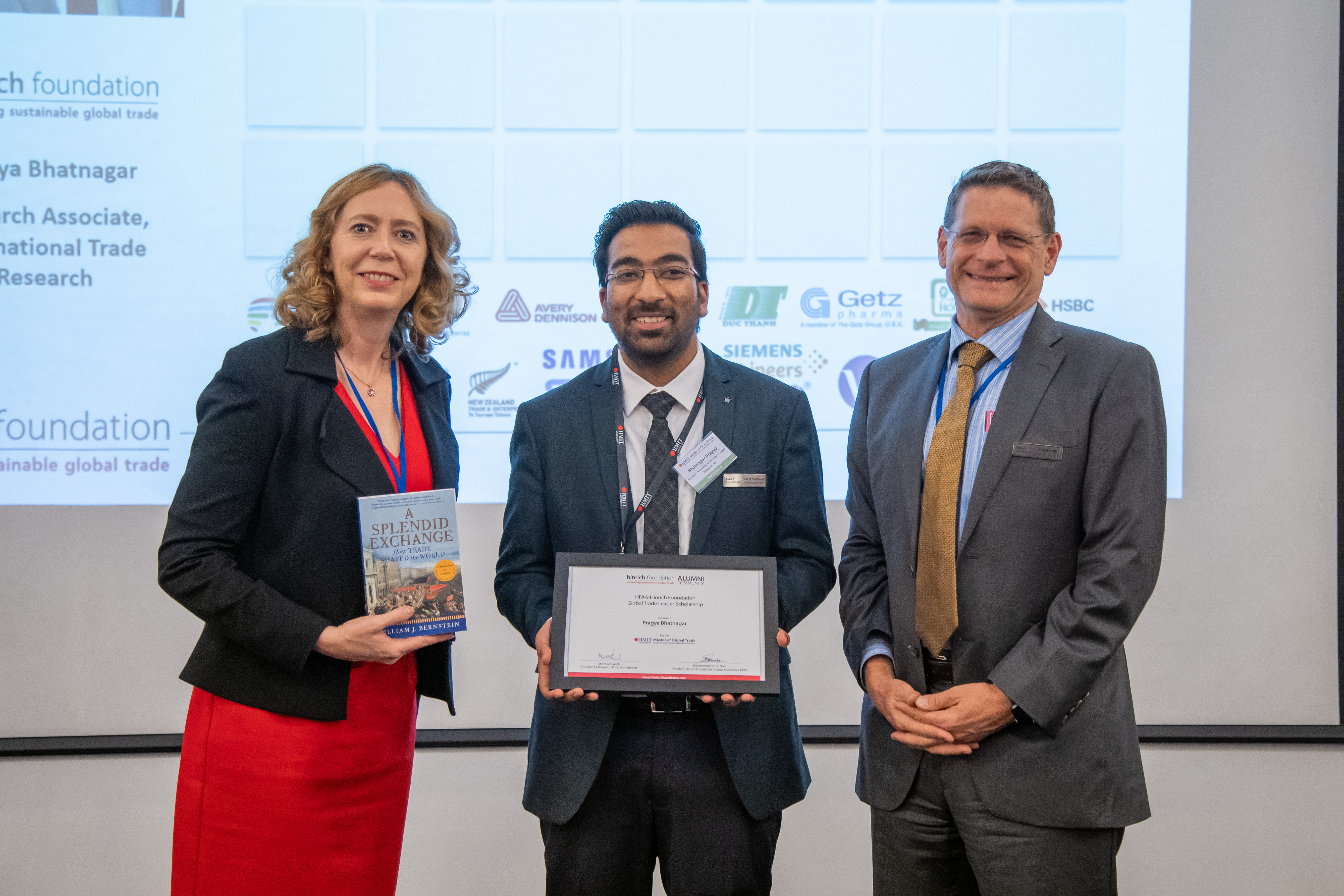 The four-day intensive of the Global Trade course was jointly taught by MGT Senior Program Manager, Dr. Steven Clarke, and Hinrich Foundation Research Fellow, Stephen Olson. The course laid the foundation of learning principles governing global trade, and today's challenges. In-class activities like the Sustainable Trade Index advisory simulation, and debates on global trade issues helped us to understand the real-world situation in some depth and the importance of trade sustainability.
The classroom inter-teaching sessions were one of the highlights for me. It enabled the scholars to share their experience related to their industries, and helped others to understand the impact of a particular issue on different industries. It also brought the scholars closer to each other and remove cultural and language barriers that had been present initially.
As we waited for the official announcement of lockdown due to Covid-19, my classmates and I were concerned about the prospects of four-day on-campus intensive for the next course - Global Market Entry Strategy and Operations. Initially, I was apprehensive towards transitioning to online platform, unsure if it will be able to deliver the same kind of learning and sharing that we witnessed during the first course. All the concerns were, however, put to rest because of the up-to-date infrastructure of the RMIT University. It enabled us to seamlessly connect with professors, and gave us access to all the study material with just a few clicks on our laptops. As we moved online, scholars became more active in their engagement with each other and with the teachers. As the saying goes, "distance makes the heart grow fonder", I could sense this in the class, and in our off-class conversations.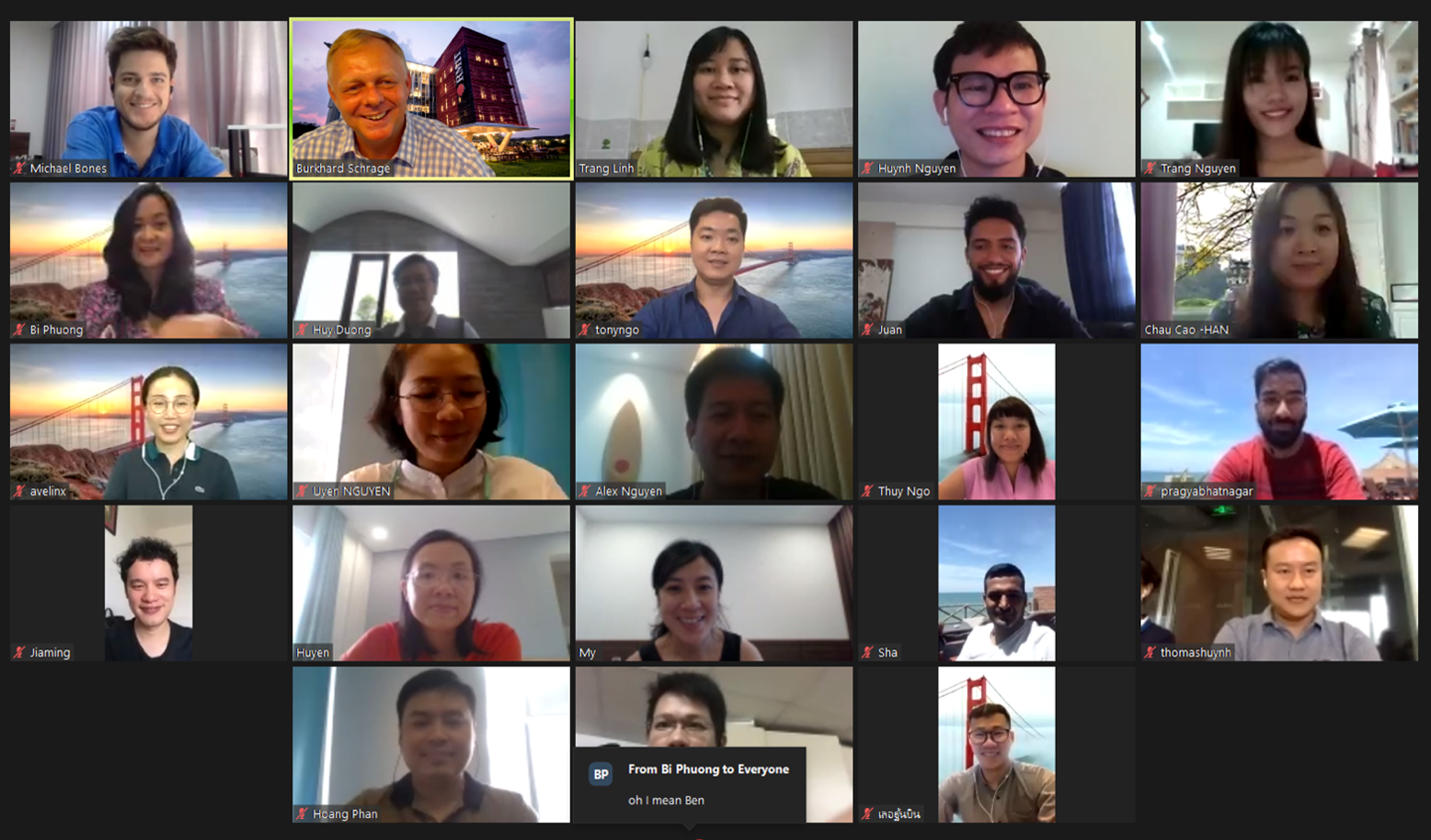 Professor Burkhard Schrage's passion and enthusiasm led us to move together in the sphere of online learning. He motivated us to share our experiences, and nurtured our analytical thinking ability. He taught us a valuable lesson of looking inwards on the resources and capabilities of the firm before making a strategic decision on going global. This was not just a practical lesson for businesses. It was also a personal lesson. It nudged us to compute our strengths and weaknesses before taking any important decision in life and in dealing with uncertainty.
The last course of the first semester introduced us to our "coach-on-call", Dr. John Vong, teacher of Business Data Analytics (BDA). The course focused on specific areas of business data analytics such as functional areas of trade theory and practices, and the development of novel solutions to complex international trade business problems and opportunities. We also learned financial analysis techniques and market assessment from Andy Ho, Chief Investment Officer of VinaCaptial.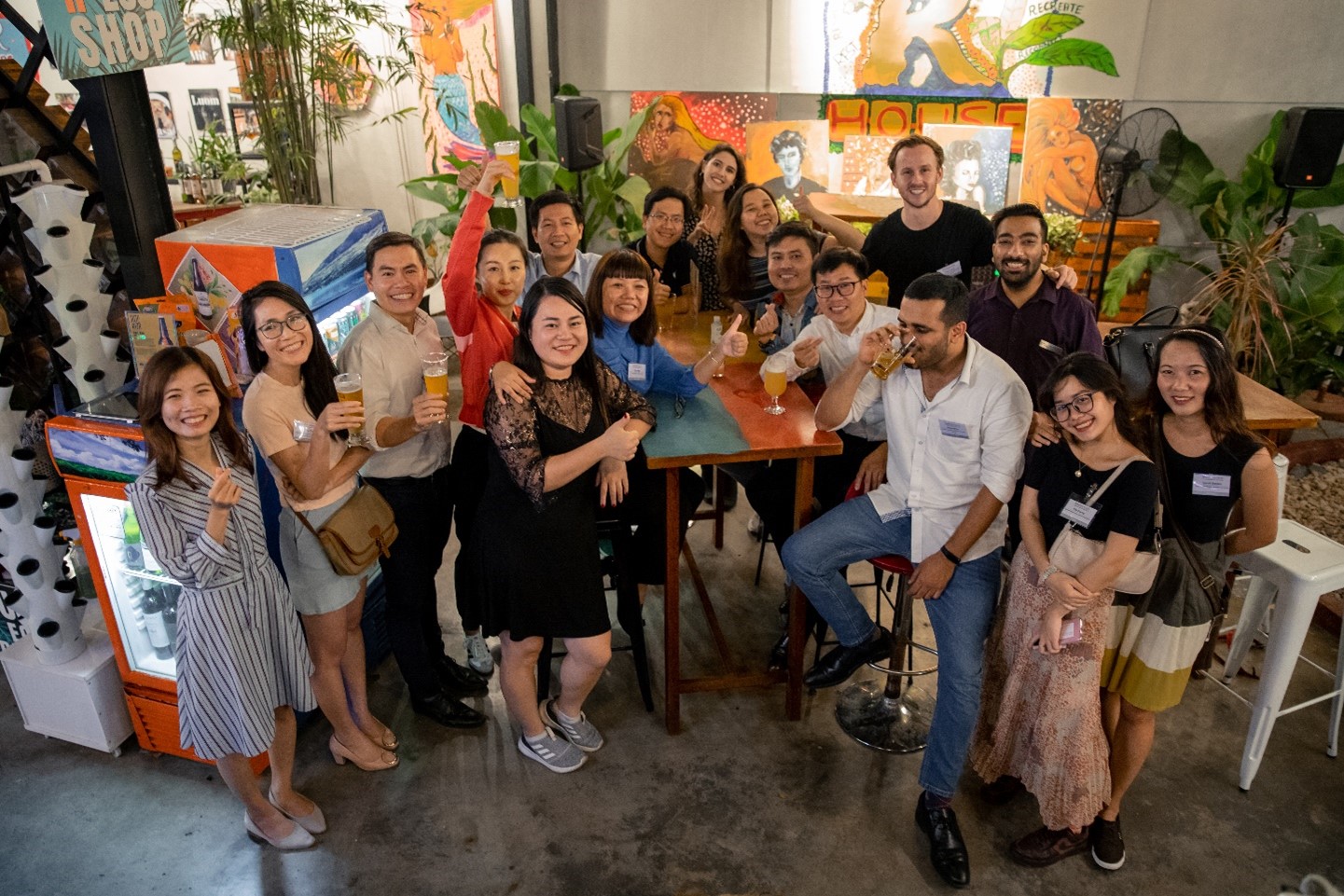 My experience in the first milestone, the Graduate Certificate of Global Trade, has been of intense learning. Our teachers put in focused effort in inter-teaching so that we can assimilate seamlessly their vast industry knowledge in our learning process. From writing assignments to  real world case studies, the first milestone has indeed helped shape the way I look at issues and challenges. It provided me tools to deal with the ever-changing world of sustainable global trade.
I am sure the best is yet to come. I'm very excited for the journey ahead, the Graduate Diploma of Global Trade and finally on to earn our Master of Global Trade. Like the lamb who has been brought to a greener, juicy pasture by a wise shepherd, I find myself hungry for more knowledge and eager to shape the future of trade.
© The Hinrich Foundation. See our website Terms and conditions for our copyright and reprint policy. All statements of fact and the views, conclusions and recommendations expressed in this publication are the sole responsibility of the author(s).